Programs
Student Governance develops a variety of programs focused on students' needs and wants.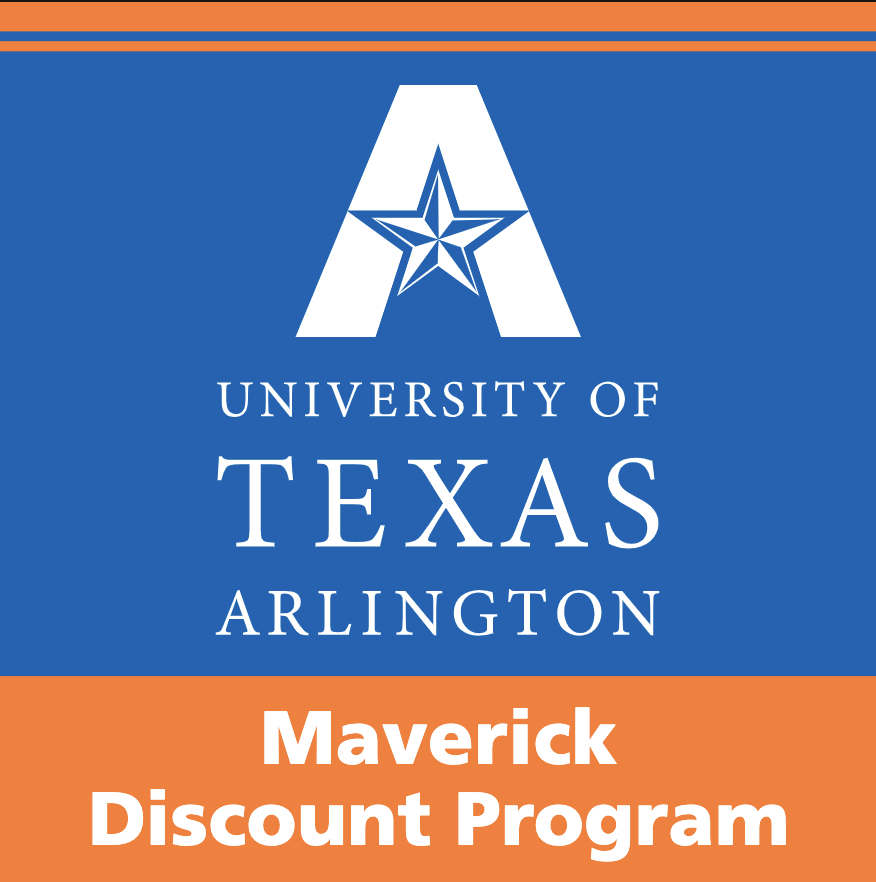 About Maverick Discount Program
Most discounts are available to all students, faculty, staff, UTA Retirees, and parents; a few are offered only to students or only to employees. Business participants must provide a minimum 10% discount to participate in the program, so being a Maverick also means saving on a large variety of products and services.
Our Mission
Student Governance supports the philosophy of maximizing student learning through active participation by students. In an additional sense, its activities support the concept of the community at UT Arlington by involving students in determining the community environment. The department dedicates itself to helping all students to get involved, from freshmen to graduate students.
Our Vision
Student Governance is comprised of Student Government and the UTA Ambassadors. Through these programs, UT Arlington students have the opportunity to Make a Difference and Make Some Memories.
Fall Positions
Student Government Senators
Homecoming King and Queen
Spring Positions
Student Government Senators
Student Body President and Vice President
Do you know someone who embodies what it means to be a Maverick? If you know a student or faculty/staff member who exemplifies The Maverick Way, you can nominate him or her to receive the Maverick of the Month distinction. Each month the UTA Ambassadors solicit nominations for the Maverick of the Month.
Nomination Form
From the nominations, one student and one faculty/staff member are selected and are recognized publicly for their commitment to living The Maverick Way.
Don't Miss Out
Student Governance hosts a variety of exciting events year-round. From information tabling to elections, check out all we have to offer!
Upcoming Events