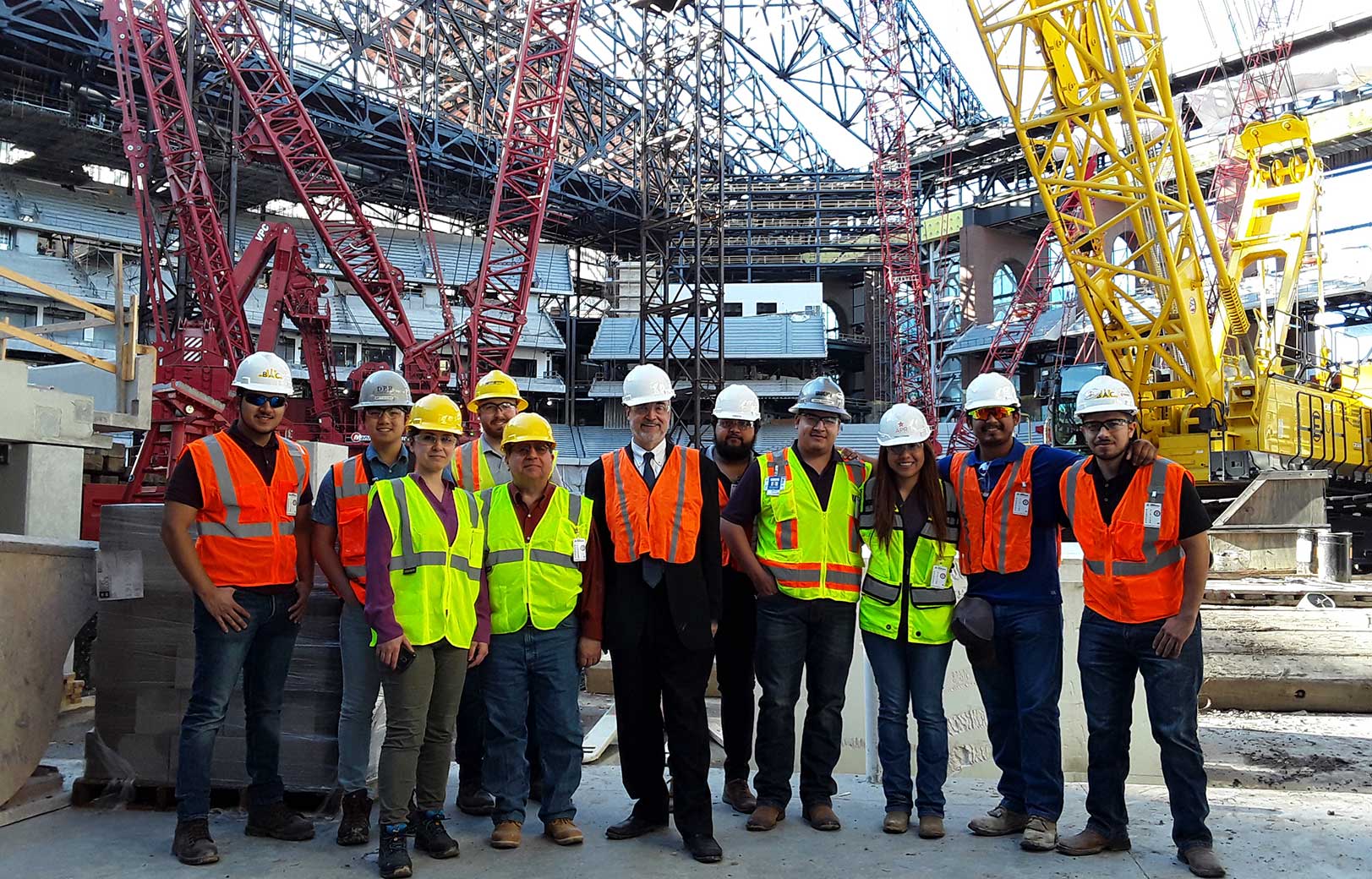 We are the only Civil Engineering department in the region, and we offer undergraduate degrees in architectural engineering, civil engineering and construction management and graduate degrees in civil engineering and construction management.
Civil Engineering students may pursue a bachelor's, Master's or doctoral degree. Faculty focus areas include architectural engineering, construction management, geotechnical engineering, structures, transportation and water resources.
Our Construction Management program provides students with the knowledge and technical, administrative, and communication skills necessary to succeed in the construction industry and leads to a bachelor's or master's degree. Students will be able to deliver sustainable construction projects with respect to scope, scheduling, budgeting, quality, safety and the environment.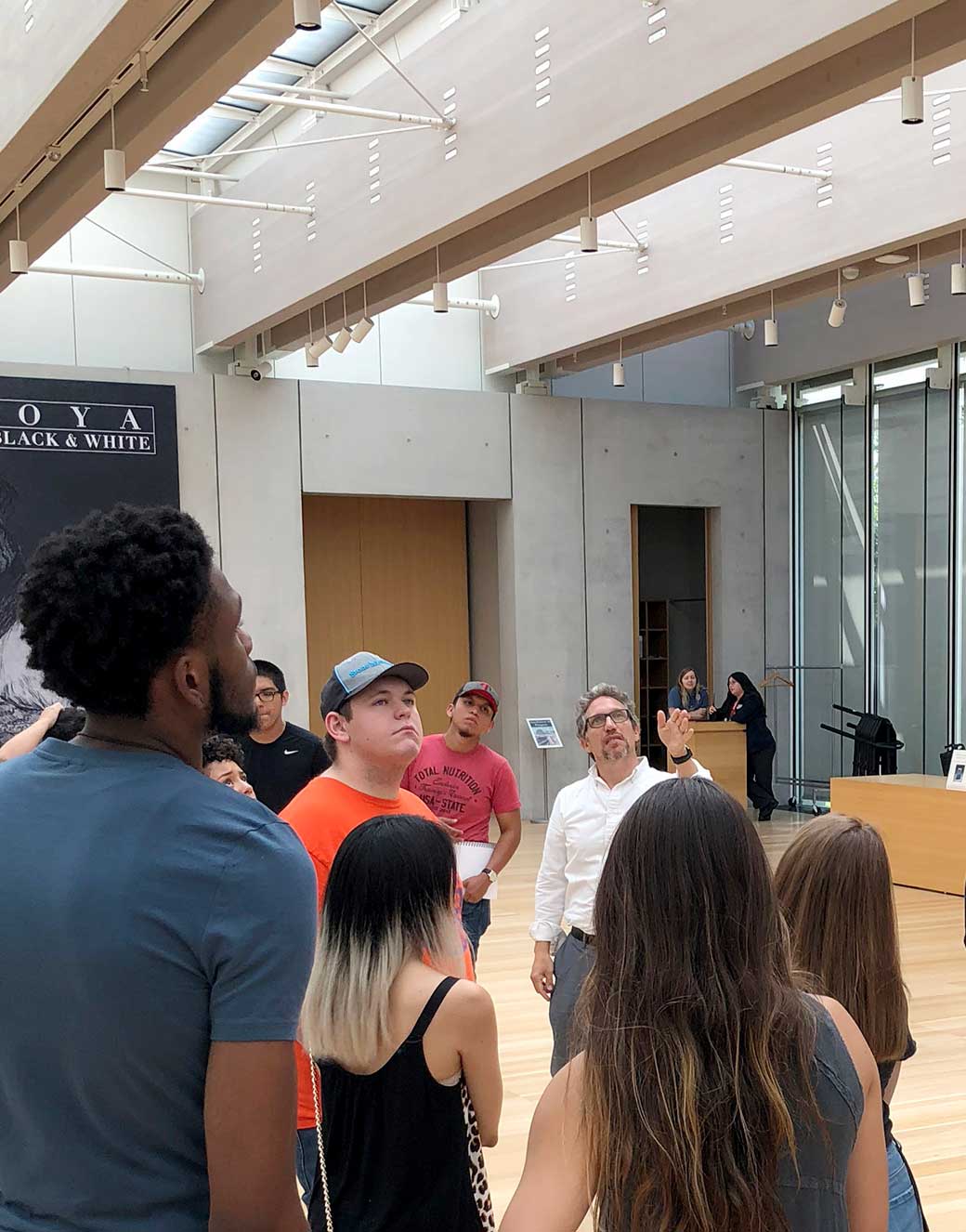 A bachelor's degree in Architectural Engineering prepares a student to become a licensed engineer. Most courses in Architectural Engineering are engineering courses which focus on science, math and engineering. Some courses in Architecture are intended to introduce architectural engineering students to the graphic and verbal language of architecture, as well as the process of architectural design. Architects and architectural engineers often work together, though they have different roles on building projects.
More than half of our undergraduate students complete a co-op or internship to gain practical work experience prior to graduation, and they are often hired by the companies they intern with. You can find your own opportunity, or the Engineering Co-op/Internship Office can help you.
Students may work alongside faculty on funded research, doing real lab work and gaining valuable skills. Qualified students may use federal work-study funds to participate in such research, and the College of Engineering sponsors more than 40 undergraduate research projects each year.
Finally, all undergraduate students complete a capstone course prior to graduation, finding solutions to real-world problems, often with financial support from an industry partner.
Accreditation
The bachelor of science programs in architectural engineering, civil engineering and construction management are accredited by ABET.
Educational Objectives of the Undergraduate Program
Most alumni of the CE program will attain the following Program Educational Objectives (PEOs) within a few years after graduation:
Obtain professional position and practice civil engineering, or pursue graduate studies.
Be involved in continuing education and professional development activities.
Obtain PE licensure or other professional certification.
Student Outcomes of the Undergraduate Program
In order to produce graduates who will achieve the Program Educational Objectives a few years after graduation, it is expected that the undergraduate students will attain the following Student Outcomes by the time of graduation:
an ability to identify, formulate, and solve complex engineering problems by applying principles of engineering, science, and mathematics
an ability to apply engineering design to produce solutions that meet specified needs with consideration of public health, safety, and welfare, as well as global, cultural, social, environmental, and economic factors
an ability to communicate effectively with a range of audiences
an ability to recognize ethical and professional responsibilities in engineering situations and make informed judgments, which must consider the impact of engineering solutions in global, economic, environmental, and societal contexts
an ability to function effectively on a team whose members together provide leadership, create a collaborative and inclusive environment, establish goals, plan tasks, and meet objectives
an ability to develop and conduct appropriate experimentation, analyze and interpret data, and use engineering judgment to draw conclusions
an ability to acquire and apply new knowledge as needed, using appropriate learning strategies
Administration
Dr. Melanie Sattler, P.E.
Dr. Syed Qasim Endowed Professor and Interim Chair
NH 406 | 817-272-5410
msattler@uta.edu
Undergraduate Applicants
Graduate Applicants