About Honors Study Abroad
The Honors College annually sponsors a study abroad program that allows students from throughout the University--not just in Honors--a chance to acquire new knowledge and understanding of people, events, movements, ideas, and objects of cultures other than their own. The location of the program varies, and past destinations have included Costa Rica, Scotland, France, Italy, the Czech Republic, Greece, Ireland, and England. Two features are constant: the program is led by UT Arlington faculty, and the courses feature intensive on-site learning. The country is our classroom.
The Honors College strongly supports study abroad and strives to make its program as affordable as possible. Participants are responsible for a program fee that covers lodging, in-country travel, some meals, and all admissions to museums and sites; roundtrip airfare; tuition and fees for the courses offered; and money for incidentals and meals not covered by the program fee. Eligible students may use financial aid for the program, and all students are encouraged to apply for the International Education Fee Scholarship (IEFS) through the UT Arlington Office of International Education.
For more information about the program, please contact an Honors Adviser or the Office of International Education in the Swift Center.
Come see our table at the UTA Study Abroad Fair on September 13th, 2017 from 11 am - 2 pm at the University Center.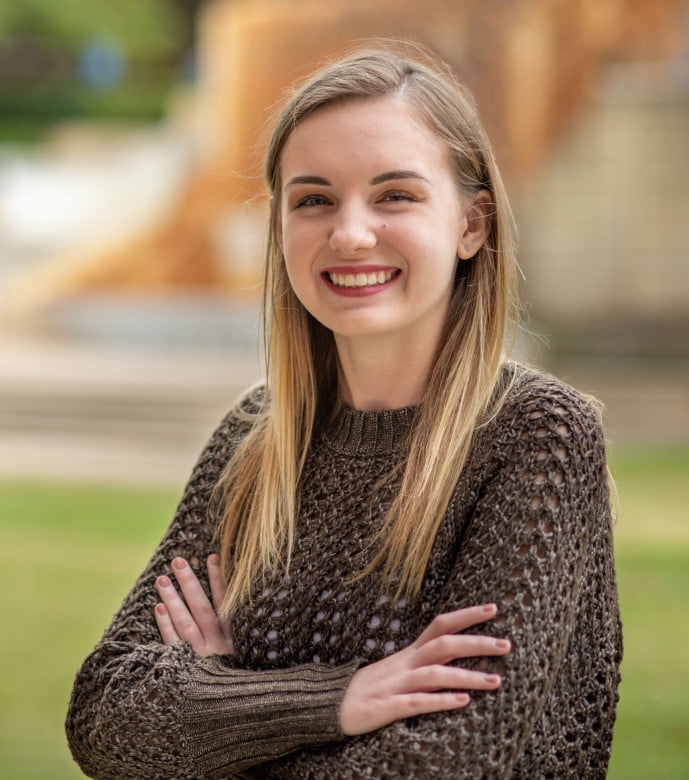 Student Profiles
Meet Carrington
"The Honors College is the perfect place for high-achieving students to get the most out of their undergraduate experience at UTA."