UTA researchers developing novel model to help data center service providers guarantee service-level objectives
Data centers provide thousands of services for users, who have certain expectations for run-times, delays and other services, especially in cloud computing. 
However, due to the lack of good understanding as to how to translate the service-level objectives for a service into exact resource requirements at individual computing servers that carry out the service, data center service providers today overprovision their resources to meet service-level objectives, resulting in low data center resource utilization and high cost.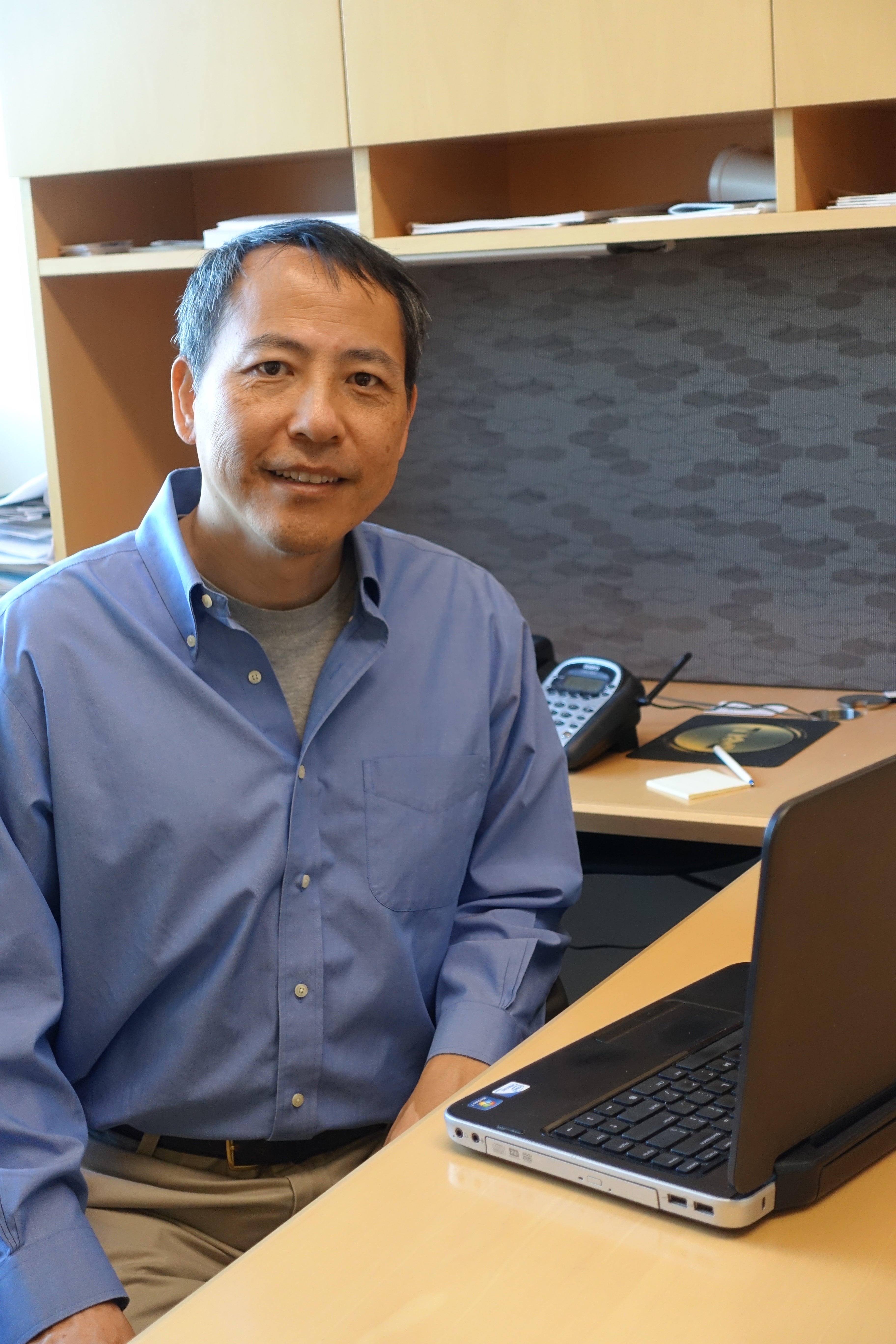 Hao Che, an associate professor in the Computer Science and Engineering Department at The University of Texas at Arlington, has earned a three-year, $799,950 grant from the National Science Foundation to develop a model that will make it possible for service providers to guarantee service-level objectives without unneeded resources. The work also aims to help cloud consumers purchase the right resources that best suit their needs. Department Chair Hong Jiang and Professor Jeff Lei are co-principal investigators on the project.
Che will create a model that allows mapping of customer service-level objectives into precise resource requirements at individual computing servers, independent of the servers to be used. This new abstraction is important because it will allow the model to be portable to any data center platforms and lead to guaranteed services, provable by design. It will give service providers the ability to develop service-level-objective guaranteed service packages based on customer needs. 
"This model can also benefit cloud customers." Che said, "Today's cloud service providers mainly provide resource-centric services to their customers, offering hardware and software resources only, leaving the hard question to the customer themselves to deal with. For example, how many resources are needed to meet the service-level objectives. With our model, the customers will be able to know exactly what and how much resources need to be purchased to meet their needs.
"This approach should provide important insights into computer systems and architecture designs with an eye toward performance guarantees, cost-effectiveness and better utilization of resources."
Jiang says that the grant is an excellent example of UTA's emphasis on data-driven discovery contained within the Strategic Plan 2020: Bold Solutions | Global Impact.
"Consumer demand for online services, especially cloud computing, are growing exponentially," Jiang said. "It is imperative that providers are able to guarantee performance for their customers, and also that the providers can minimize the demand on their data center resource utilization."
Che joined UTA in 2002 following a brief tenure as a systems architect in private industry and two years as an assistant professor and adjunct professor at Pennsylvania State University. His research focuses on network architecture and network resource management, performance analysis of large-scale distributed computing systems, including many-core processors, warehouse-scale computing and cloud computing.
Several other UTA College of Engineering faculty also are working on research related to data-driven discovery, including:
Heng Huang in computer science and engineering has earned several grants totaling nearly $5 million for his work in big data analysis for applications related to Alzheimer's disease and depression, and precision medicine.
Junzhou Huang in computer science and engineering is working to discover a process by which image-omics data can be combined into files that are small enough that current computing technology will allow scientists to better predict how long a patient will live and how best to treat that patient.
Ioannis Schizas in electrical engineering is working to develop a framework for a network of simple sensors that could be as powerful as a supercomputer, but smaller and less costly.
— Written by Jeremy Agor
About The University of Texas at Arlington
The University of Texas at Arlington is a Carnegie Research-1 "highest research activity" institution of about 55,000 students in campus-based and online degree programs and is the second-largest institution in The University of Texas System. U.S. News & World Report ranks UTA fifth in the nation for undergraduate diversity. The University is a Hispanic-Serving Institution and is ranked as the top four-year college in Texas for veterans on Military Times' 2016 Best for Vets list. Visit www.uta.edu to learn more, and find UTA rankings and recognition at www.uta.edu/uta/about/rankings.php.
For more on the Strategic Plan, see Strategic Plan 2020: Bold Solutions | Global Impact.