More than 500 students will converge on UTA Feb. 19-20 for Fort Worth Regional Science and Engineering Fair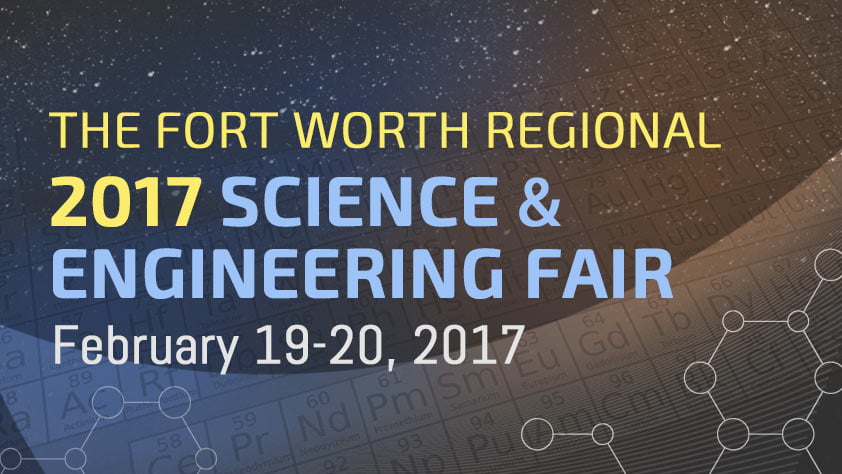 More than 500 of the brightest students from schools all over North Texas will come together at The University of Texas at Arlington this weekend to compete for cash prizes and the opportunity to advance to state and national science and engineering competitions.
The 66th Fort Worth Regional Science and Engineering Fair, the longest-running science and engineering fair in the state, will be held Feb. 19-20 at College Park Center, located at 600 S. Center St., Arlington.
During the two-day event, students in sixth through 12th grades representing public, private, parochial or home schools from 10 North Texas counties will demonstrate their experiments and display their exhibits for a chance to win awards and advance to state and national competitions.
A sampling of projects entered in the fair includes:
How do video games affect your memory? (behavioral and social sciences)
What Materials Block Wi-Fi Signals Best? (systems software)
The Optimization of Solar Cells Based on Cost and Efficiency (materials science)
Dealing with Diabetes: Creating an Artificial Pancreas (biomedical sciences)
Robot hand made out of straws (engineering mechanics)
Powering the future with Nanoparticles (physical energy)
Flying car prototype (engineering mechanics)
Students will set up their projects on Sunday, Feb. 19 and may attend project presentation workshops conducted by award-winning College of Science students.
The Feb. 20 schedule includes project presentations, closed-door judging and activities for students provided by the College of Science, College of Engineering and Fort Worth Regional Science and Engineering Fair sponsors. Special screenings at the UTA Planetarium and campus tours by UTA Admissions will be available to students. The public may view projects from 3-7 p.m., and an awards ceremony begins at 7 p.m.
A select number of high school projects from the Fort Worth Regional Science and Engineering Fair may be chosen for participation in the Intel International Science and Engineering Fair, which is scheduled May 14-19 in Los Angeles. A number of other projects will advance to the Texas Science and Engineering Fair, scheduled for March 31-April 1 in San Antonio.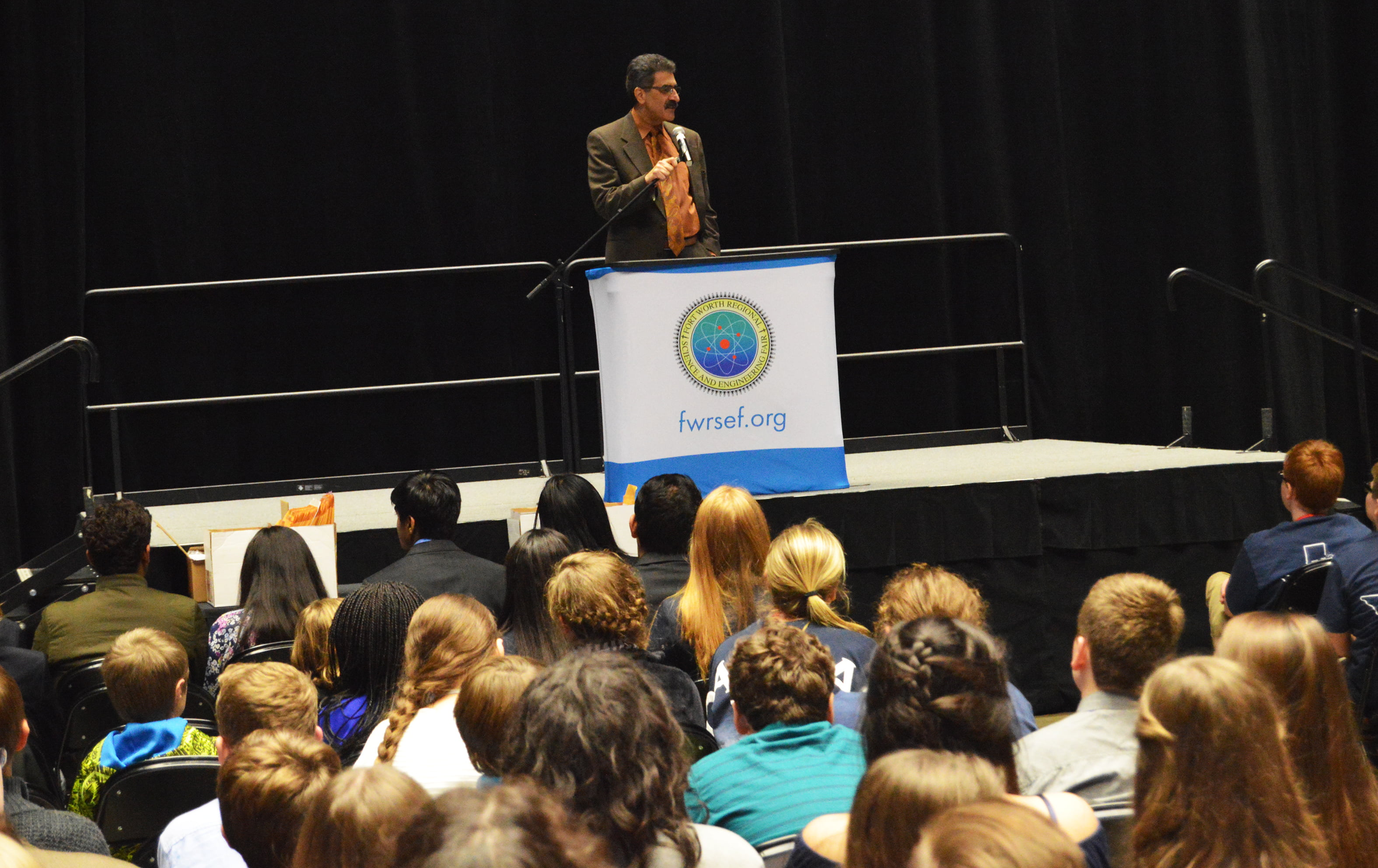 "Innovative research is being conducted every day here at UTA, and this annual fair is an excellent showcase for the kind of bright, inquisitive students we have and want to continue to recruit," said Morteza Khaledi, dean of the UTA College of Science. "UTA is a strong supporter of science, technology, engineering and mathematics study and research in K-12 education, and this event allows UTA and our co-sponsors to shine a light on some of the brilliant, young scientific minds from around the region."
Major funding for the event is provided by the Miles Foundation and Lockheed Martin. Other sponsors include Lockheed Martin Leadership Association, Northrop Grumman Foundation, American Society for Quality, Delbert E. Lawry Award, Society of Flight Test Engineers, Tarrant County Veterinary Medical Association, IEEE Fort Worth Section, Society of Texas Environmental Professionals, American Industrial Hygiene Association, Society of Allied Weight Engineers, Fort Worth Audubon Society, Fort Worth Area Psychological Association, and Water Environment Association of Texas. Non-cash sponsors include the UTA College of Science, Radio Shack, Advantage Label, CFJ Manufacturing, and Tarrant County College.
Yuan Bo Peng, UTA associate professor of psychology, is serving as the fair director this year, and is joined on the fair's scientific review committee by Jianzhong Su, professor and chair of the Department of Mathematics; and Michael Roner, associate professor of biology. Su and Carter Tiernan, assistant dean for student affairs in the College of Engineering, serve on the fair's board of trustees.
More information about the Fort Worth Regional Science and Engineering Fair is available at http://fwrsef.org.
The University of Texas at Arlington
The University of Texas at Arlington is a Carnegie Research-1 "highest research activity" institution. With a projected global enrollment of close to 57,000, UTA is one of the largest institutions in the state of Texas. Guided by its Strategic Plan 2020 Bold Solutions|Global Impact, UTA fosters interdisciplinary research and education within four broad themes: health and the human condition, sustainable urban communities, global environmental impact, and data-driven discovery. UTA was recently cited by U.S. News & World Report as having the second lowest average student debt among U.S. universities. U.S. News & World Report ranks UTA fifth in the nation for undergraduate diversity. The University is a Hispanic-Serving Institution and is ranked as the top four-year college in Texas for veterans on Military Times' 2017 Best for Vets list.