UTA researchers earn grant to design robot-based vocational assessment, training
As automation becomes a staple in the manufacturing sector, vocational training for people who will work alongside robots becomes increasingly important.
Fillia Makedon, a professor in the Department of Computer Science and Engineering at The University of Texas at Arlington, is leading a team of researchers who will use a National Science Foundation $999,638 grant to develop iWork, a smart, robot-based system that assesses workers' physical, cognitive and collaborative skills while they perform simulated manufacturing tasks.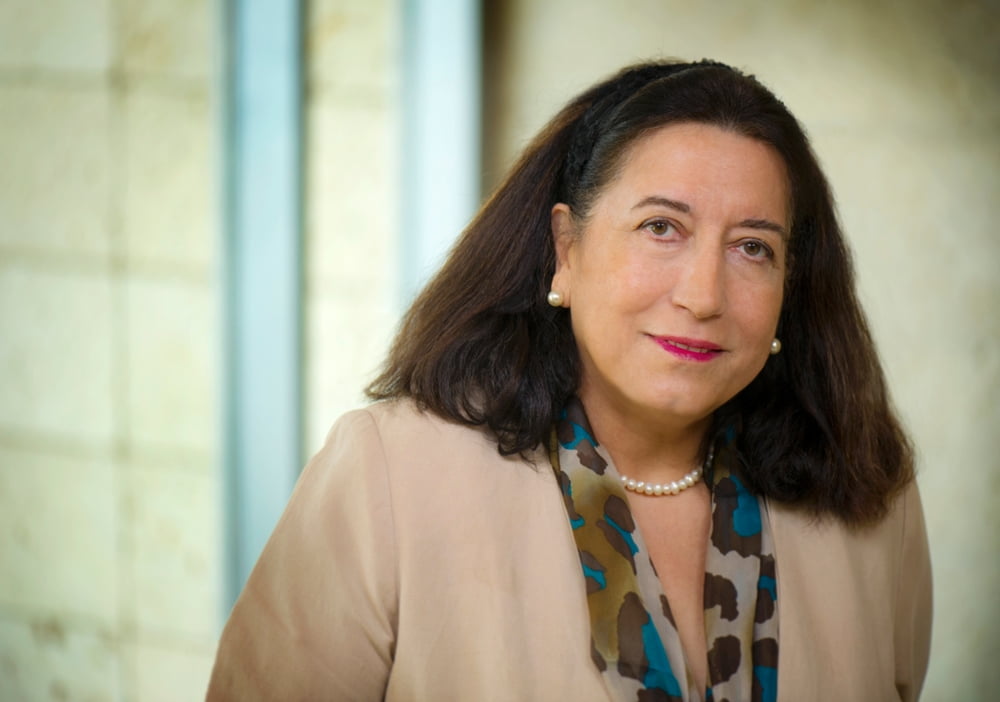 Makedon's Heracleia Human Centered Computing Laboratory has conducted vocational simulation experiments for several years to study the best ways to train and prepare workers, both with and without disabilities, for the industry of the future, where a worker has to safely and efficiently collaborate with advanced robots.
The experiments are designed to assess – in real time – cognitive skills, including attention and task awareness, as well as the physical and collaborative abilities of a person to team with a robot, identify weaknesses and recognize special needs for personalized training and/or rehabilitation.
Some of the assessments, such as recognizing special needs or weaknesses like vision or agility problems or making errors, are automatically determined. Some, such as when a person does not focus on the correct place and makes errors, must be entered into the computer first so that it can assess the person's actions and develop a profile or behavioral pattern that needs attention.
While the project applies advanced computational methods to identify human ability, intent and potential, the research also is closely connected to manufacturing industries using robots that wish to reduce the time of on-site training or retraining of workers, as well as prevent workplace accidents.
The system uses a modular, easily customizable closed loop "behavior discovery" data flow that has four phases: assessment, recommendation, intervention and evaluation. After each cycle, the system recommends personalized interventions for vocational training and rehabilitation, with the assistance of a human factors expert.
"iWork will assess and train both human workers, as well as robot co-workers as they collaborate, producing personalized, low-cost vocational training solutions that have huge economic and societal impacts and affect many economic sectors," Makedon said. "Most importantly, it could impact millions of people seeking to retrain for a manufacturing job, including those facing a type of learning or aging disability or returning from military service with some health issues."  
The new grant is a direct extension of Makedon's previously funded NSF grants that include two Major Research Instrumentation Program awards, a cyberphysical systems grant and a recent large cyberhuman systems grant that test cognitive, physical and collaborative skills.
Team members include Vassilis Athitsos, an associate professor in UTA's Department of Computer Science and Engineering, Morris Bell, a psychology expert at Yale University, and Nicolette Hass, a vocational expert in UTA's Psychology Department.
Additionally, three industry partners will contribute in distinct ways:
C8Sciences, an educational company, will evaluate the system in terms of training young adults;
SoftBank Robotics will contribute technical expertise on using a humanoid robot;
InteraXon will contribute hardware and software to enhance system functionality in brain activity monitoring.
Duane Dimos, UTA vice president for research, said both of Makedon's projects are advancing knowledge in human-robot interaction.
"These projects are advancing knowledge in human-robot interactions that will lead to training improvements for workers, including those with minor disabilities, to interact effectively and safely with robots, which will boost the manufacturing industry's ability to hire employees and be sure their training is adequate," Dimos said. 
The work is representative of UTA's increasing research expertise focused on data driven discovery under the University's Strategic Plan 2020: Bold Solutions | Global Impact, said Hong Jiang, Wendell H. Nedderman Professor and chair of the Computer Science and Engineering Department.
"Professor Makedon has created an outstanding research effort in human-machine performance and machine learning at UTA," Jiang said.
-- Written by Jeremy Agor