UTA landscape architecture director named to national panel
UTA's Diane Jones Allen was named to a national panel to make public-policy recommendations that better cope through resilient design with climate change events like the recent natural disasters.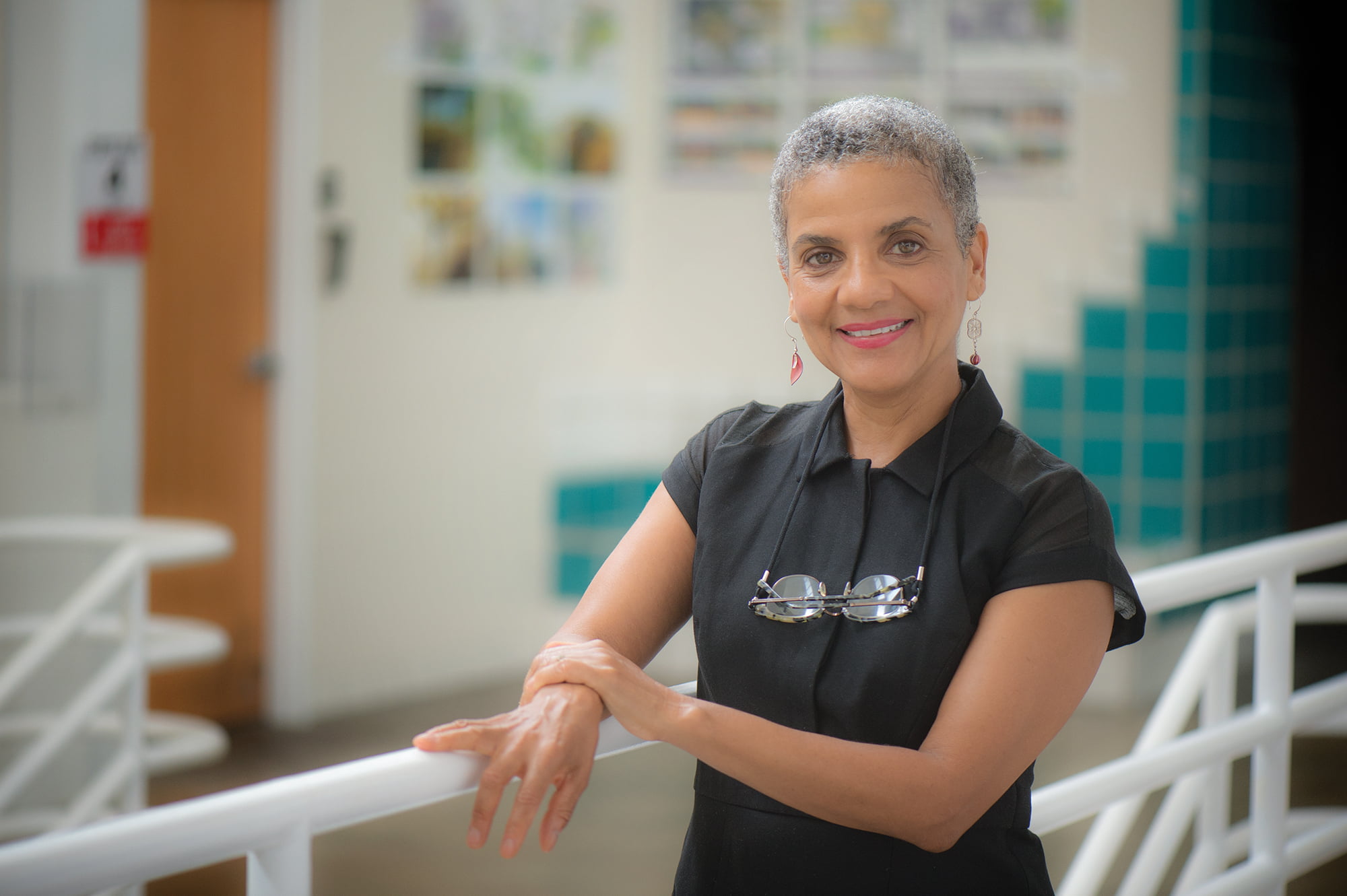 Resilient design is the intentional design of communities to better cope with these natural disasters.
Allen, program director for landscape architecture at The University of Texas at Arlington's College of Architecture Planning and Public Affairs, was named to the American Society of Landscape Architects panel earlier this month along with 10 nationally prominent colleagues from various disciplines.
The ASLA is urging policy makers to look to urban design as they make infrastructure investments to make communities more resilient and better equipped to recover from disruptive climate events like recent hurricanes Harvey and Irma.
"ASLA has identified climate change as a key issue for its members, and for society at large," said Nancy Somerville, executive vice president and CEO of ASLA, in an ASLA news release. "The recent devastating and real impacts of natural disasters such as hurricanes Harvey and Irma highlight the need for policy makers, both state and local, to invest in thoughtful and climate-resilient solutions to systemic infrastructure issues."
The committee met earlier this month in Washington, D.C., to kick off the talks that could recommend how the design industry will proceed to meet these natural disasters with resilient design.
An industry report is due in the winter of 2018.
"There are certain steps our industry can take to enable these communities that are subjected to natural disasters to withstand and recover from these calamities," Allen said. "Landscape architecture plays a vital role in meeting some of these goals."
Some of the design and planning solutions recommended at the panel's recent meeting were:
Establishing green stormwater infrastructure instead of hardscape,
Preserving and enhancing tree canopies.
Creating and maintaining open space and parkland preservation,
Using native and adapted vegetation and pollinator-friendly vegetation,
Using greenways and biocorridors, plant and animal relocation,
Incorporating smart growth or more compact development,
Establishing active and non-motorized transportation,
Maintaining conservation or expanding natural system buffers like wetlands,
Embracing sustainable land development or zoning,
Adopting sustainable agriculture practices,
Incorporating clean energy alternatives.
"This report will serve as a tool for on the national, state and local fronts to lobby for reform in the resilient design sector. Part of the panel's charge is to take this report to elected officials to enact it," Allen said. "It's important that we get buy-in from the planning, designer and development sectors but also from the communities themselves."
ASLA has advocated for sustainable landscape architecture at the intersection of design and smart policy, working with legislators and stakeholders on solutions that minimize the effects of climate change. Transportation and land planning that incorporates green infrastructure can provide services for communities, protecting them against flooding and excessive heat, and helping to improve air and water quality.
UTA Provost Teik Lim said such appointments to nationally renowned panels raise UTA's prominence.
"It addresses one of the tenets of our Strategic Plan, that of building sustainable urban communities," Lim said. "The fact that Dr. Allen was appointed to such an important panel speaks volumes about what her colleagues and the industry professionals think of her work."
Joining Allen on the blue-ribbon panel are:
Vaughn Rinner, ASLA president, chair
Armando Carbonell, senior fellow and chair, Department of Planning and Urban Form, Lincoln Institute of Land Policy
Mark Dawson, managing principal, Sasaki Associates Inc.
Tim Duggan, founder of Phronesis
Ying-yu Hung, managing principal, SWA, Los Angeles studio
Dwane Jones, director of the Center for Sustainable Development + Resilience at the University of the District of Columbia
Adam Ortiz, director for the Department of the Environment for Prince George's County, Maryland
Nancy Somerville, executive vice president and CEO, ASLA
Laurinda Spear, principal-in-charge, ArquitectonicaGeo
Jalonne White-Newsome, senior program officer for environment, The Kresge Foundation
Allen started at UTA this semester.
She has 30 plus years of experience in professional practice and the academic world.
Allen was a lecturer at the Robert Reich School of Landscape Architecture at Louisiana State University and a tenured professor in Landscape Architecture at the School of Architecture and Planning at Morgan State University in Baltimore, Md.
In Baltimore, Allen was a member of the Urban Design Architecture Review Panel where she provided design guidance on major master planning and development projects in the city.
Allen is principal landscape architect with DesignJones LLC in New Orleans. The firm received the 2016 American Society of Landscape Architects Community Service Award.
She also was awarded the 2017 Distinguished Alumni Award from the College of Environmental Design at the University of California at Berkeley. 
Allen also on the board of the Landscape Architecture Foundation where she actively participates in the Climate Change and Diversity Committees.
Her research and practice is guided by the intersection of environmental justice and sustainability in cultural landscapes.