UTA civil engineer earns grant to implement hyper-resolution modeling for the National Water Model
The National Weather Service's new National Water Model provides detailed information about river and stream flows and soil moisture across the continental United States. In times of high-impact events, such as urban flooding, landslides and flash flooding following forest fires, however, more detailed, or hyper-resolution, information is necessary.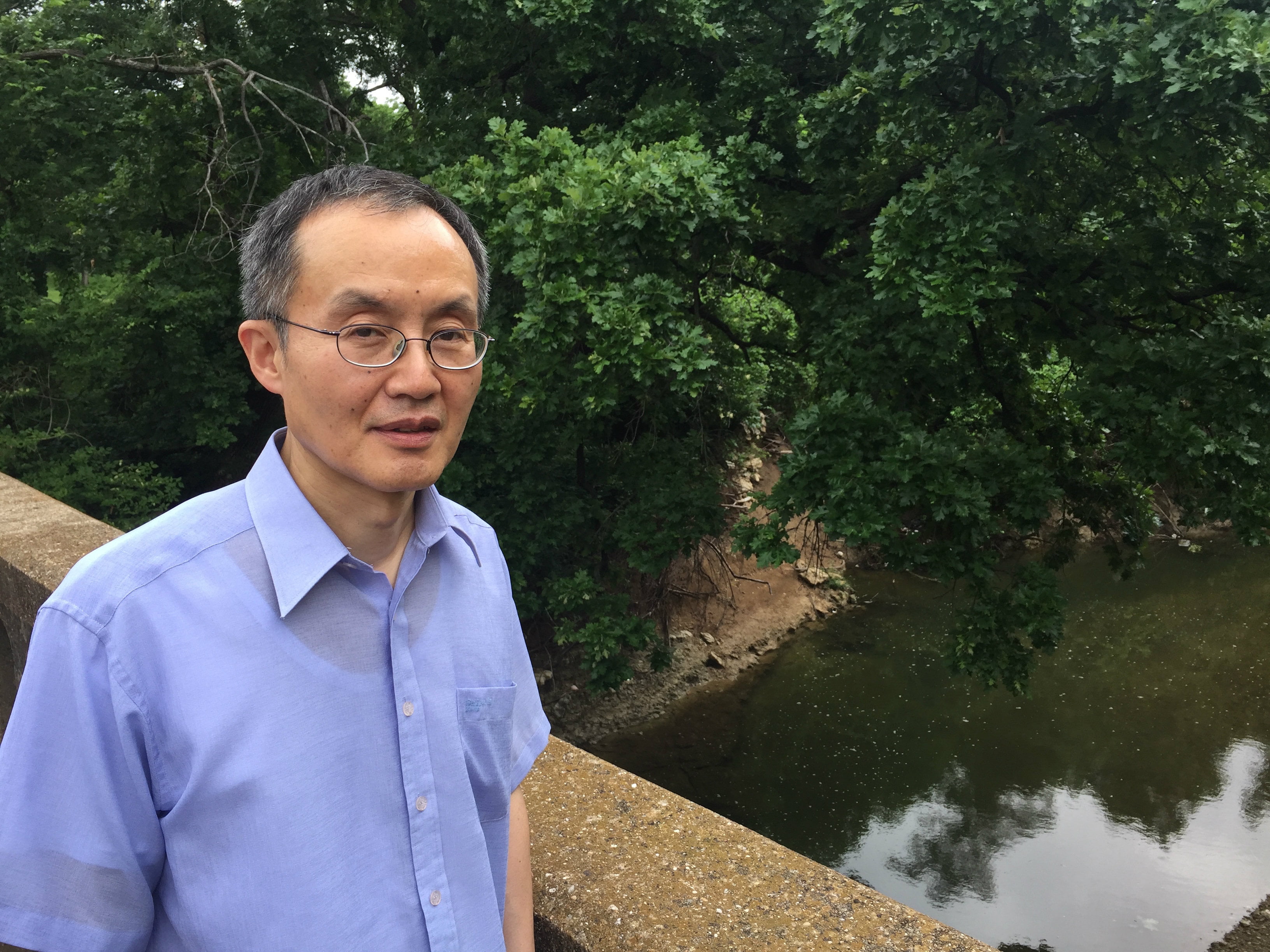 D.J. Seo, a professor in UTA's Civil Engineering Department, will use a two-year, $281,790 grant from the National Oceanic and Atmospheric Administration to implement the NWM at a street-resolving resolution for a model domain in Arlington and Grand Prairie in North Texas. Seongjin Noh, civil engineering research assistant professor, is a co-investigator on the project. External collaborators include Deltares USA, University of Massachusetts Amherst and the NWS Office of Water Prediction.
Seo will use high-resolution data from the UTA-hosted Collaborative Adaptive Sensing of the Atmosphere, or CASA, radar system, LiDAR-derived digital elevation model and water level sensors deployed in DFW by his team. To create hyper-resolution images, he will nest the hyper-resolution model within the larger NWM over the Arlington-Grand Prairie area. LiDAR is Light Detection and Ranging, a remote sensing method.
A CASA radar system, the first one installed in North Texas, sits atop Carlisle Hall on the UTA campus. It was installed in 2013.
The resulting hyper-resolution model will allow monitoring and prediction of flooding with street-resolving details. For instance, instead of saying that a river or a creek will rise three feet, officials will be able to say which specific neighborhoods will be impacted.
"The NWS is changing the way it issues warnings and watches so that they are more focused on areas of greatest impact," Seo said. "I envision the nested model becoming part of the NWM so that forecasters will be able to go to any area of interest and run it in real time."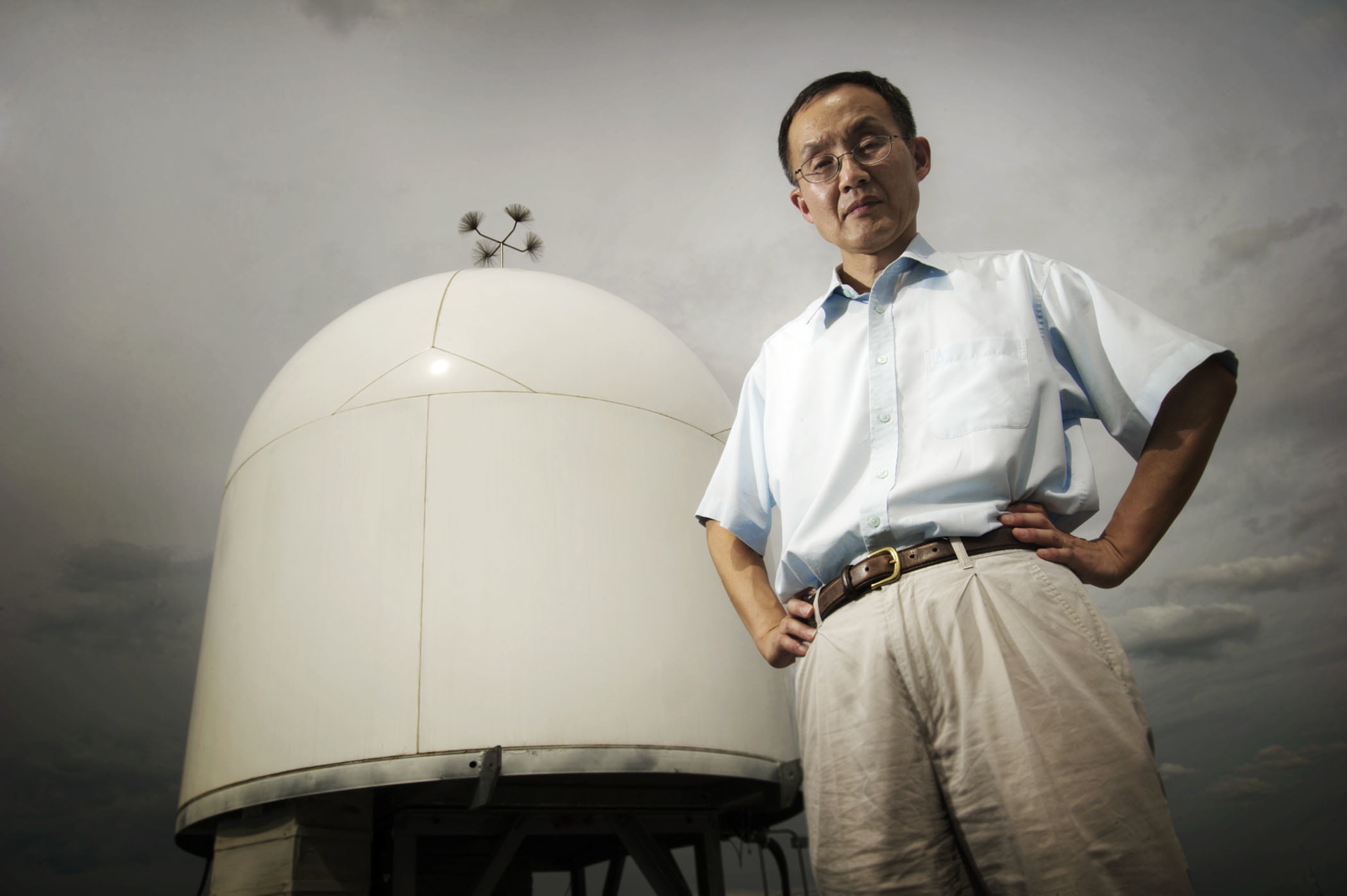 Hyper-resolution modeling would be expensive to implement in all areas. Also, it would not be very useful in areas with few data sources. However, in most urban areas forecasters could tap into underutilized water sensor data and feed the model with good information. Seo will work in Arlington and Grand Prairie to develop his system.
Seo and Noh have three active grants related to high-resolution modeling and data assimilation related to urban flooding. Their research is an example of innovative thinking in the area of data-driven discovery and sustainable urban communities, two of the themes of UTA's Strategic Plan 2020: Bold Solutions | Global Impact, said Ali Abolmaali, Tseng Huang Endowed Chair and Professor in the Department of Civil Engineering.
"Urban flooding is responsible for significant loss of life and property across the U.S. Through Dr. Seo's work, forecasters and city leaders will be able to warn citizens of danger with greater precision, hopefully saving lives," Abolmaali said. "Dr. Seo has established himself as a national leader in flood research and, in the process, has helped put UTA on the map in this important area."
--  Written by Jeremy Agor