Business students earn second place in national real estate competition
Students invested $1 billion in theoretical capital
A team of real estate graduate students from The University of Texas at Arlington's College of Business placed second in the national Real Confidence University Challenge.
In the annual competition, university teams gain project-based experience in private and public real estate by investing $1 billion in theoretical capital. This year, 48 universities and colleges and more than 200 students competed to win $50,000 for their institution by creating top-performing portfolios.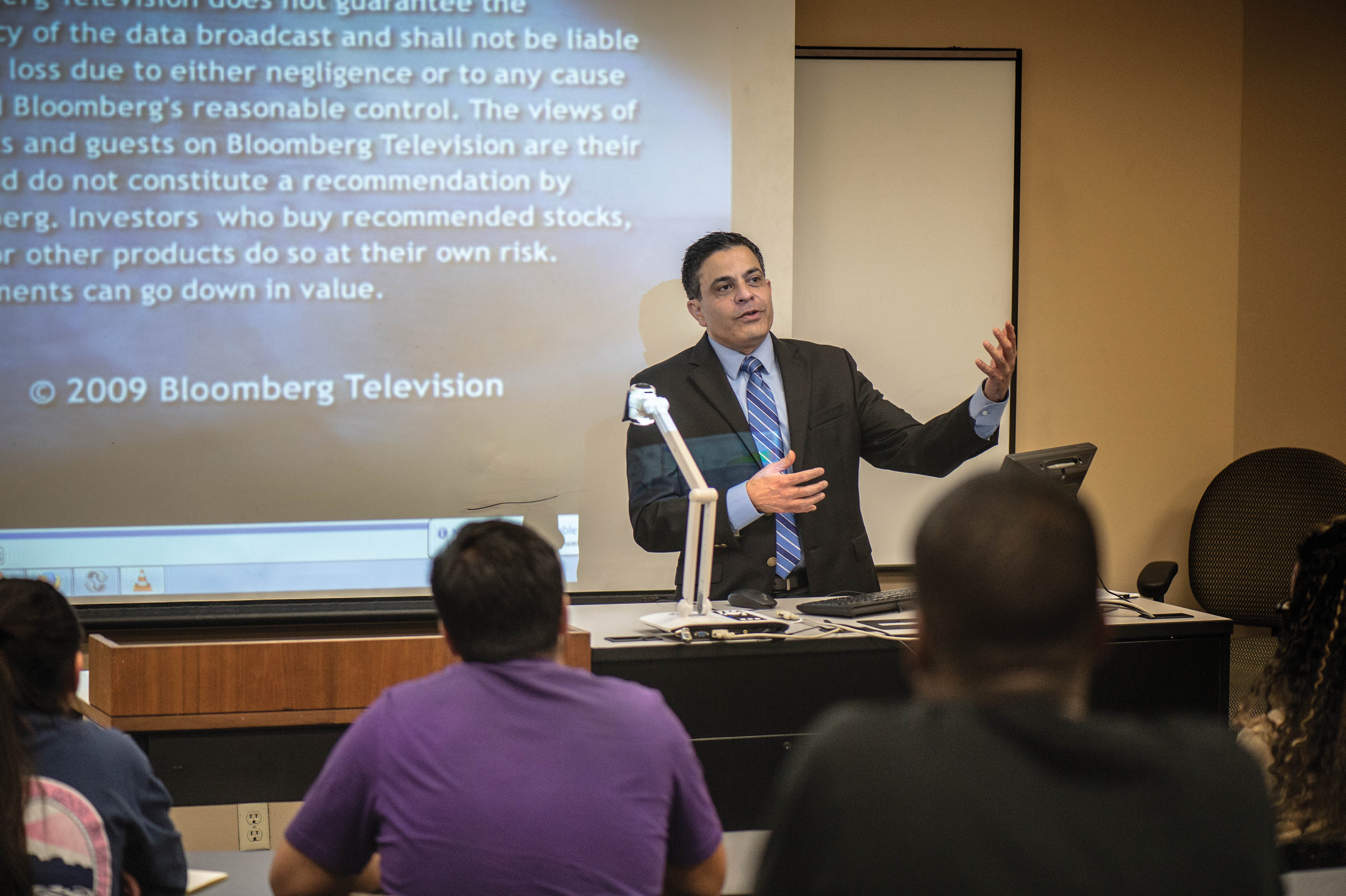 "This has been a well-recognized competition at the national level," said Sanjiv Sabherwal, professor and chair of the Department of Finance and Real Estate.
Students pick real estate debt and equities securities to form a portfolio. UTA's portfolio outperformed those of Harvard, Stanford, New York University, Texas Christian University, Southern Methodist University, Texas A&M, University of Chicago, Rice and others.
"What drew me—and I think the entire team—to it was the fact that this competition was something that was done in real time," said Tanmay Patel, a 2018 dual master's student in real estate and business who credited Associate Professor Sriram Villupuram for his guidance. "This was not one of those projects or competitions that was just theoretical. This was based on real-life data and something that would take a year in real time to show us the results."
UTA's team consisted of John Michael McGee ('17 BAA, '18 MS, Real Estate), Tanmaykumar Patel ('18 MBA, Business Administration; '18 MS, Real Estate), Rutaj Bhatt ('16 MBA, Business Administration; '18 MS, Real Estate), master's student James Steven Stratton ('17 BBA, Real Estate), Sarah Denise Clark ('15 MBA, Business Administration), and Kai Cui, who earned a graduate certificate in real estate development in 2017.
The team came in second place overall and also ranked second for its private portfolio. UTA's year-to-date returns were 13.35% overall, with 3.27% returns in the fourth quarter of 2018 in private equity.
The College of Business was named an outstanding business school by The Princeton Review in 2017. CEO Magazine named the College of Business' Executive Master of Business program No. 24 among Global MBA programs in 2019.
-- written by Jillian Jordan McFarland