UTA Student Stories
Yours could be next.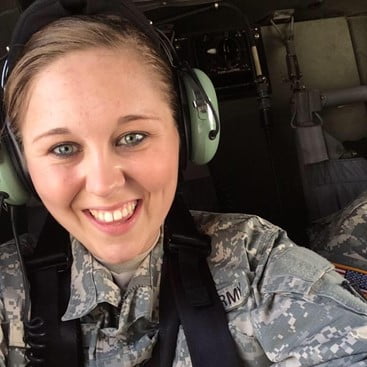 Meet Jessica
Master of Business Administration, U.S. Army Veteran
Why UTA: My husband and I moved here from Washington in 2018. UTA was the closest school to where we lived that offered the program that I was interested in.
Experience So far: I have learned a lot from my professors. They are the masters of their fields. Many of my professors have taught me a lot and have become mentors for me and people that I look up to a lot.
Goals after graduating: I have my bachelors so right now I am in the process of trying to knock out the core of my MBA. Long term, I want to be in a position where I am able to help others. I am currently in the process of trying to get my accredited financial counselor certification. I would like to work with military families and teach them about financial readiness and planning.
Jessica continues to be a leader by being a member of SALUTE Veterans National Honors Society and being involved in the Military and Veteran Services VA work study assisting Military-Connected students.