Goolsby Leadership Academy
Welcome to the Goolsby Leadership Academy
Integrity | Courage | Impact
Leadership cannot be defined by one characteristic or quality. It is a mix of values, competencies, character, skills, behavior and perspectives earned through a lifetime of self-investment and uncommon commitment. Leadership is a journey upon which few people embark.
The Goolsby Leadership Academy at The University of Texas at Arlington was founded on the principle that people become great leaders when they discover, understand and apply their own talents. Tomorrow's leaders will succeed not by fixating on weakness or imitating others, but by exploring and nurturing their distinctive strengths.
The Goolsby Leadership Academy invigorates conventional learning with an approach based on leadership principles, challenging students to be problem solvers and ethical leaders. Goolsby Scholars engage with executives both in the classroom and the real world through internships, exploratory study and special projects. Distinguished faculty collaborate with the scholars in a dynamic applied learning environment, enhancing the academic experience of discovery. The Academy is designed to be a regional cornerstone for the development of emerging business executives.
GOOLSBY LEADERSHIP ACADEMY
Goolsby Leadership Academy
A vital institution within one of the nation's largest and most prolific business schools
Welcome From The Director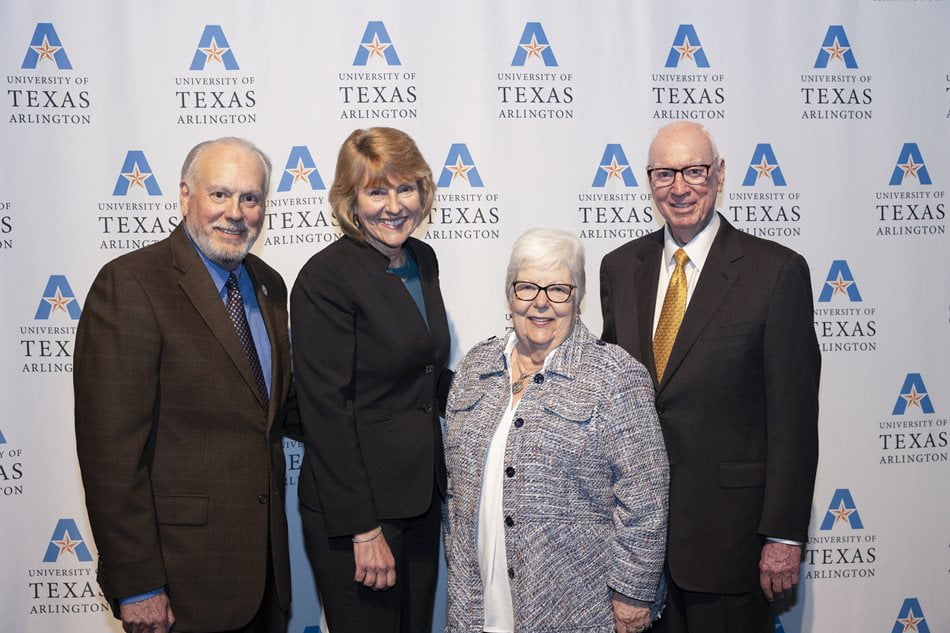 2022 Medallion Ceremony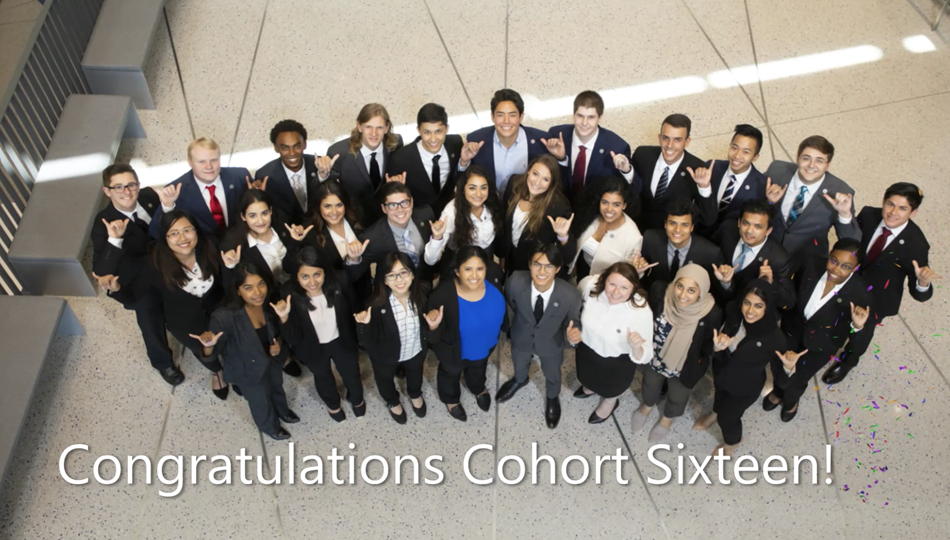 2021 Medallion Ceremony (Cohort 16)
Congratulations to the Goolsby Leadership Academy Graduates in Cohort 16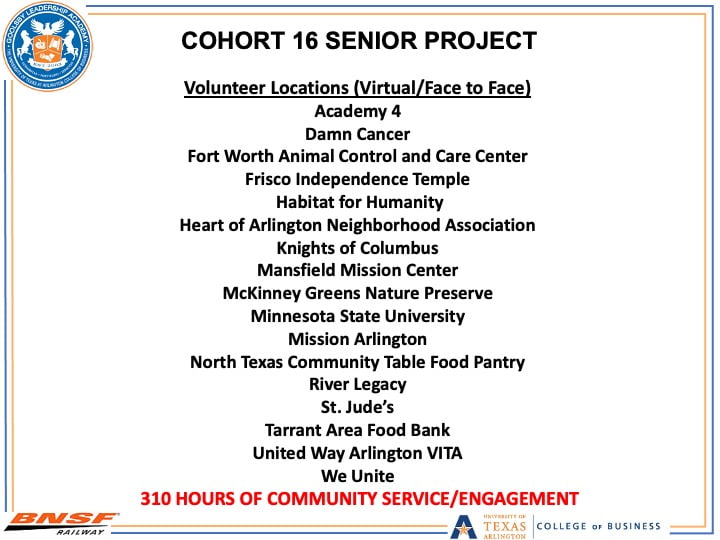 Community Engagement (Cohort 16)
Great Job Giving Back to the Community!
Academy Video
Goolsby Leadership Scholar - Maverick Monday
It's Maverick Monday! Meet Robert Herrera! Robert is a junior in the Business Administration program at UTA. He is active in the Goolsby Leadership Academy and can hold a tune in the UTA RISE A Cappella group. Learn more about Robert and advice he gives to future UTA students!
Play Video