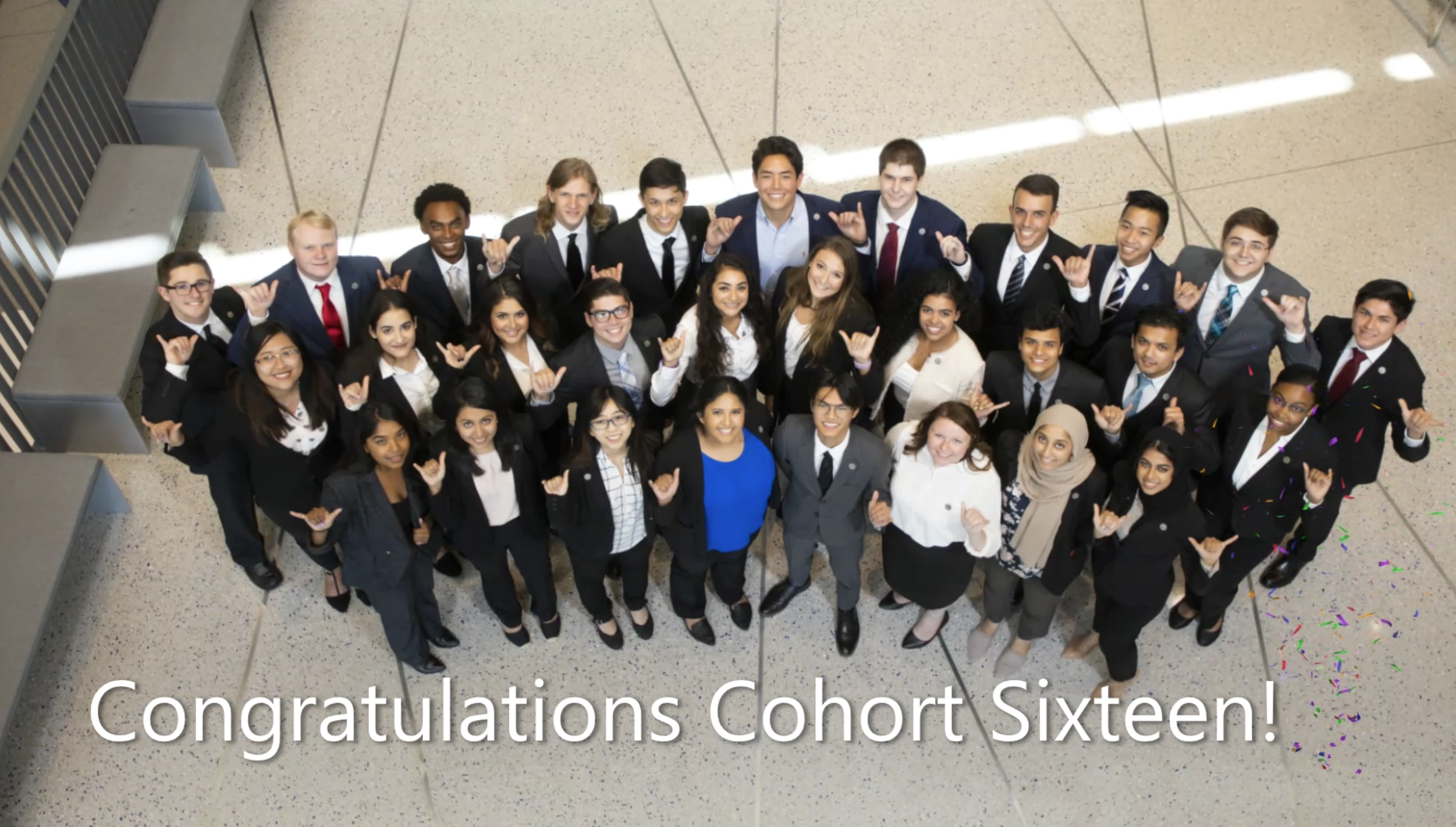 2021 Medallion Ceremony (Cohort 16)
Congratulations to the Goolsby Leadership Academy Graduates in Cohort 16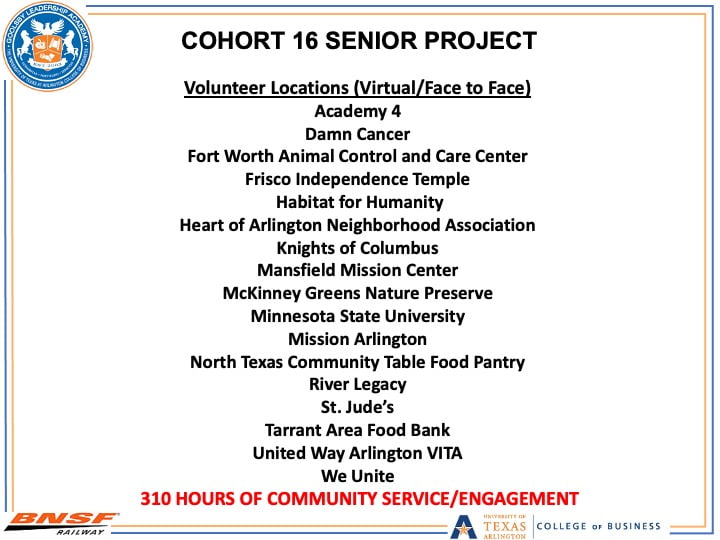 Community Engagement (Cohort 16)
Great Job Giving Back to the Community!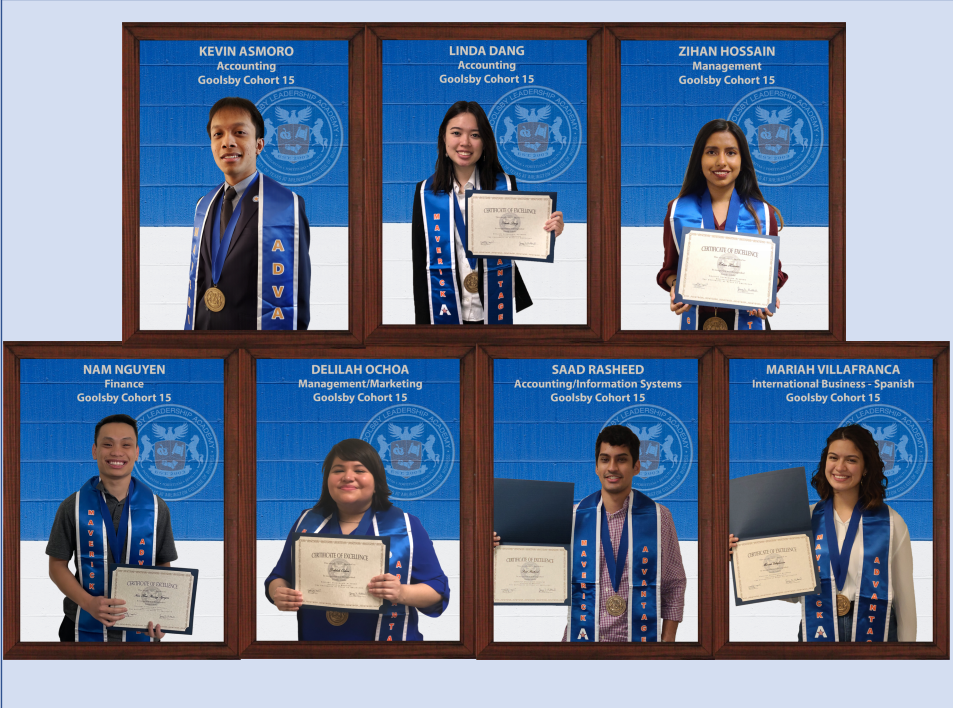 2020 Cohort 15 Winter Grads
Congratulations to the Winter 2020 Goolsby Leadership Academy Graduates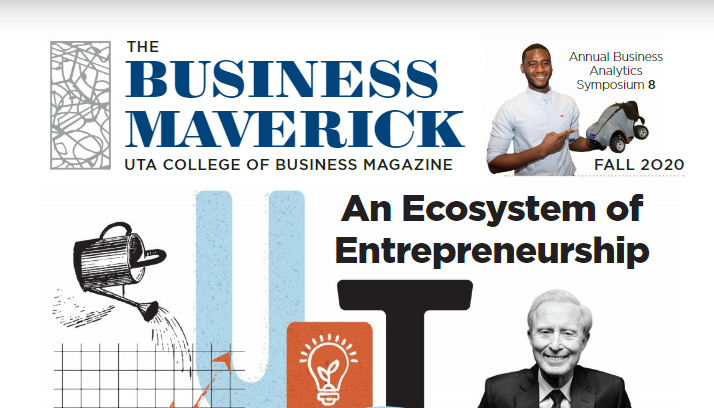 Goolsby Alumni in the News
Spotlight: It was great to see two Alum recognized in the Fall 2020 edition of The Business Maverick Magazine. Alumni continue to make a positive impact in their careers, the community, and for UTA. Way to GO MAVERICKS!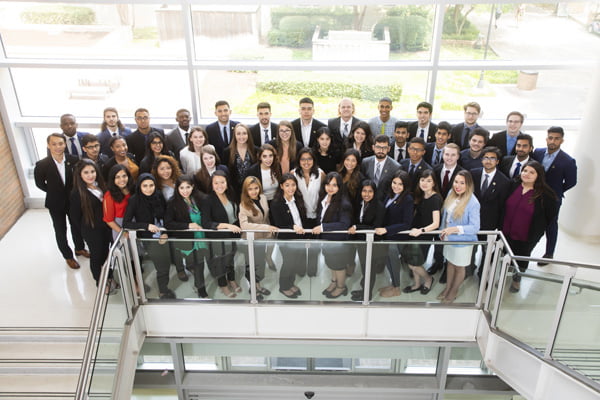 Congratulations to our May 2020 Graduates
Nimisha Budhawani - Alexis Carrasco - Harsha Chaudhuri - Nikki Frisby - Robert Herrera - Abu Israr - Farriya Jawed - Hamza Kebbati - Kamran Khan - Erica Lewis - Edgar Nyoni - Monsserrat Peralta - Christian Plaue - Soomin Pyo- Lakshitta Sethi - Pranjal Sharma - Paras Sindhwani - Madison Smith - Joshua Stringer - Vy Tran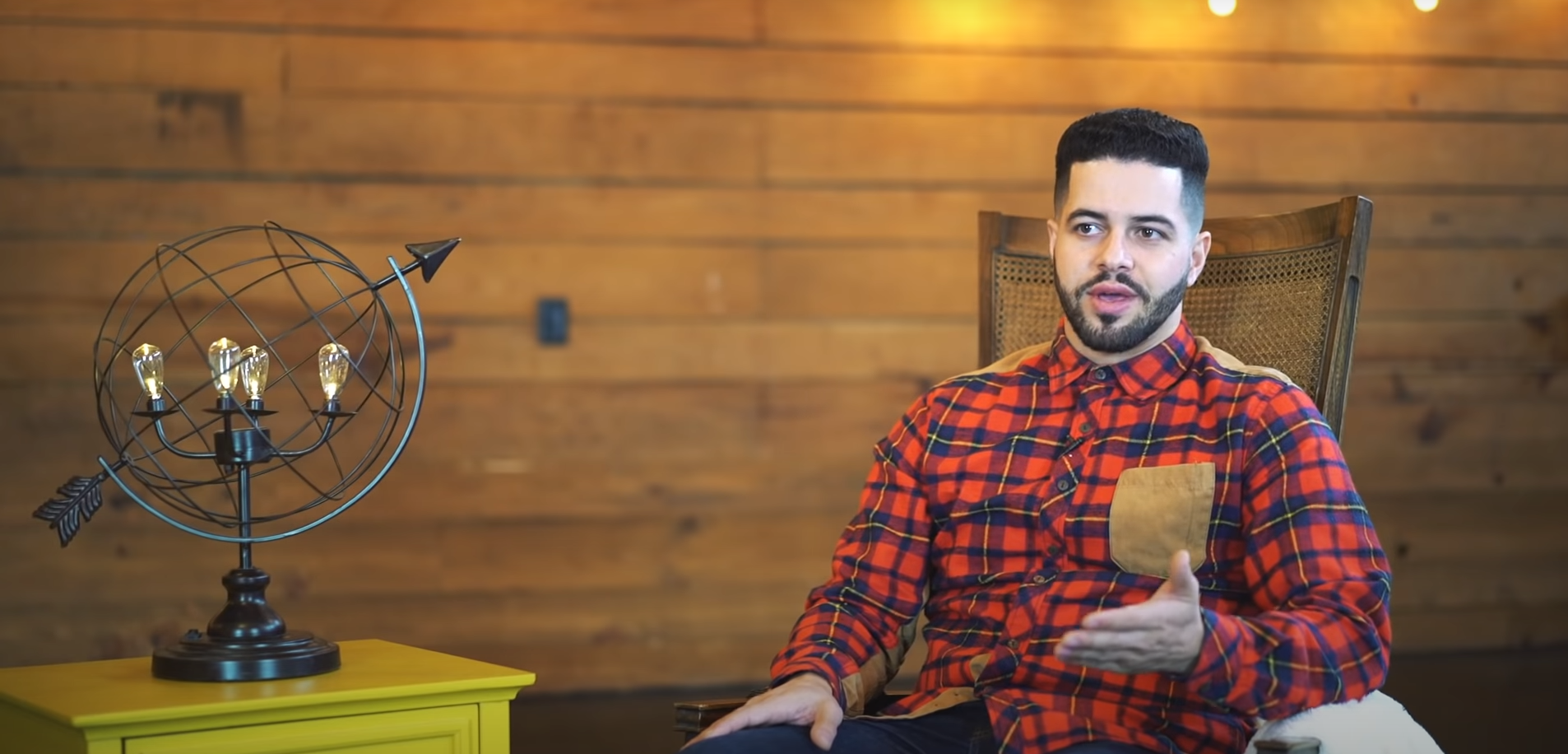 Niddal Abedrabbo (Cohort 5)
Niddal spoke in Mr. Buckman's class on Jan 7th, 2020. He shared his story about his experiences in education, business, and purpose for owning/managing a food truck in the DFW area.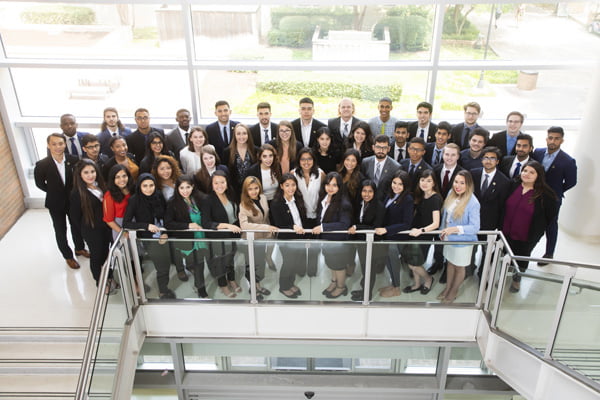 Congratulations to our Winter 2019 Graduates
Natalie Calderon - Precious Dunamis - Kevin Moore - Pedro Nuez-Delgado - Chloe Rogers-Campbell - Andrea Varela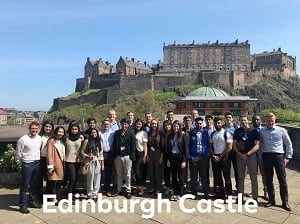 2019 Study Abroad UK
23 Students from Cohort 15 traveled to Edinburgh, Scotland, and London, England in the UK during May. In addition to receiving presentations from the University of Edinburgh and the University of Reading, the students visited and learned from company leaders at Deloitte, FanDuel, AKQA, and Eurasia Group.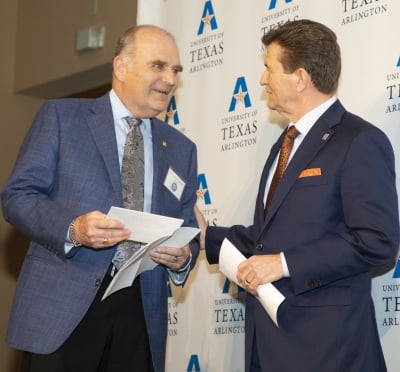 2019 GLA Medallion Ceremony
Outstanding Service! Dr. James Campbell Quick was the first Director of the Goolsby Leadership Academy, Jackie Fouse Endowed Chair, and Professor Emeritus. At the 2019 Goolsby Leadership Academy Medallion Ceremony, he addressed Alumni and graduating seniors about Ethical Leadership and John L. Goolsby's overarching message for the Academy. Dr. Quick was recognized for his limitless contributions to the Academy and presented with the John and Judy Goolsby Award for Distinguished Academy Faculty Member.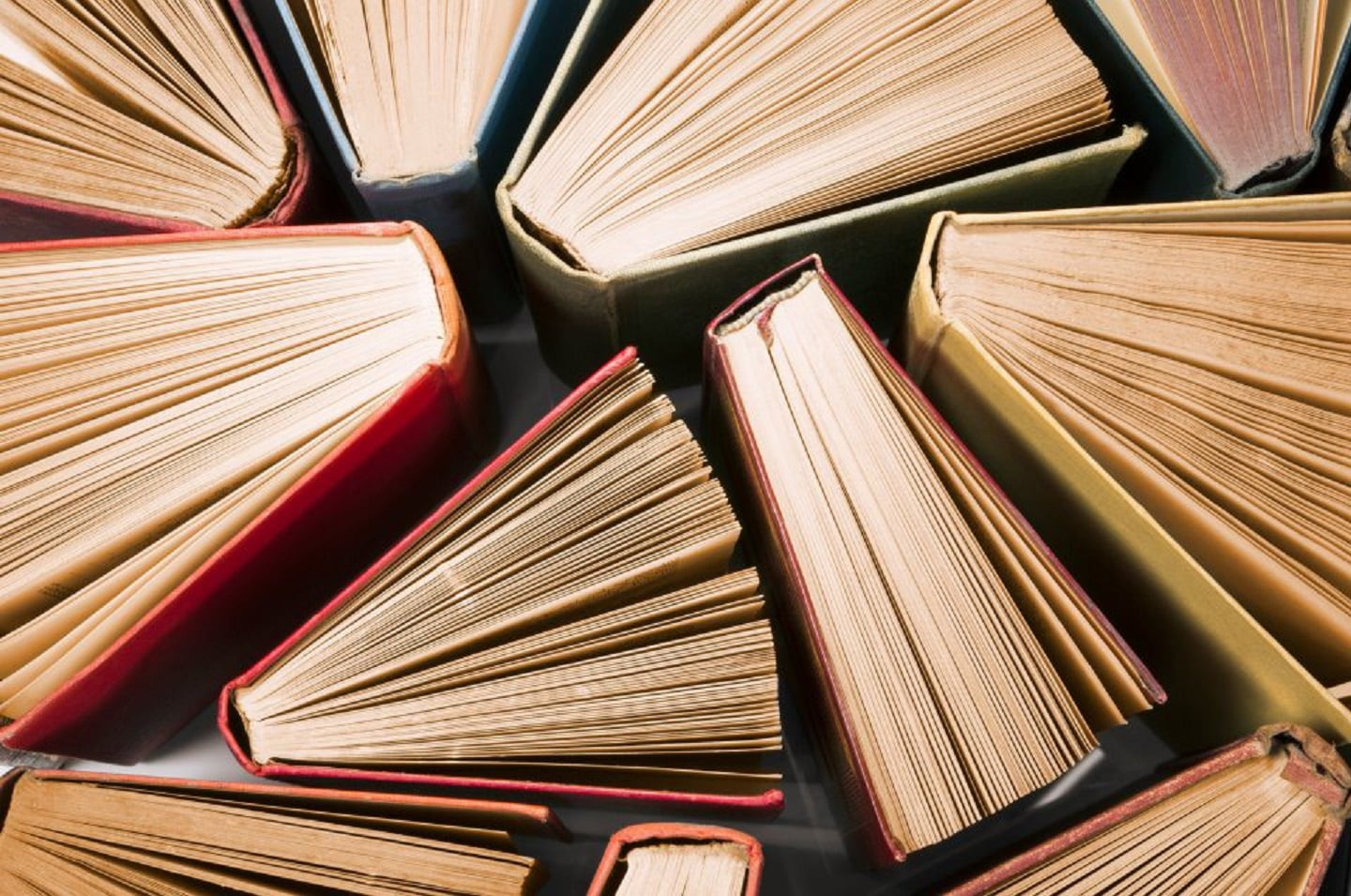 2018 Goolsby Scholar Publication
Regan, Simmonds, and Quick published in a special issue on Industrutrial-Organizational Psychology and Health - Biobehavioral Differences, Women and Leadership. The article explores "the biobehavioral differences between women and men with implications for the stress and distress they experience as well as for their roles in leadership.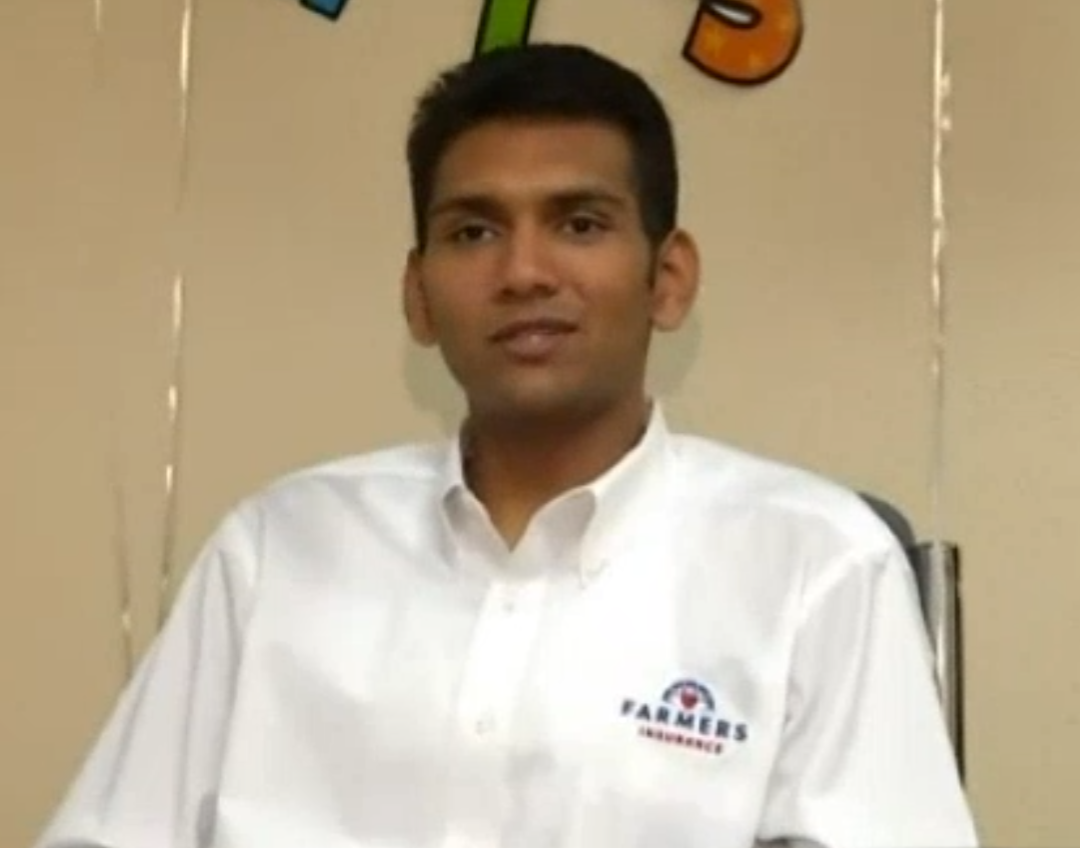 Sareek Hosein Featured on NBC5
International business major and recently graduated Goolsby Scholar Sareek Hosein was featured in a story on NBC5 about college graduates.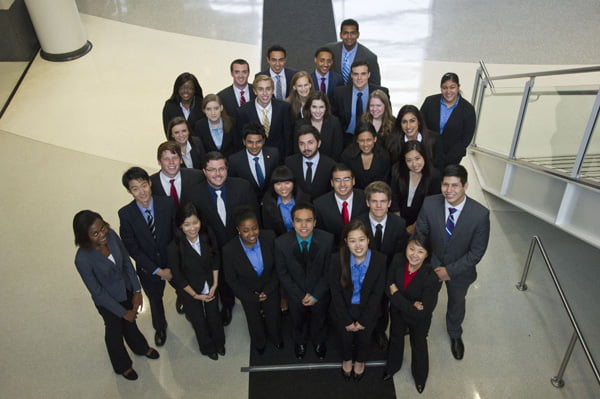 Fort Worth Mayor Betsy Price Speaks to Goolsby Scholars
UT Arlington alumna and Fort Worth Mayor Betsy Price ('72 B.S.) spoke to Goolsby Scholars in the "Leader as Communicator" class, Thursday, Nov. 6, 2014, at the University's Fort Worth Center. Mayor Price served as Tarrant County Tax Assessor for 11 years before being elected mayor in 2011. She has been credited with promoting jobs, strengthening education, fighting crime and improving mobility during her tenure. An avid bicyclist, Mayor Price helped organize FitWorth, a citywide initiative to encourage active lifestyles and healthy habits in children and adults. She also has championed responsible and sustainable cuts to balance the city's $1.2 billion budget and advocated changes to the pension plan to protect taxpayers and stabilize the fund.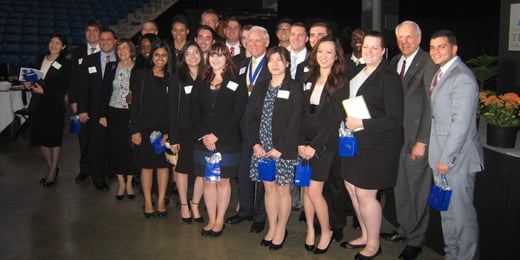 Goolsby Leadership Academy Celebrates 10th Anniversary
On Wednesday, April 23, 2014, the Goolsby Leadership Academy celebrated its tenth anniversary with several special events. The inaugural meeting of the Goolsby Alumni Association and the College of Business 2014 Executive Dinner with honored special guest, Jody Grant.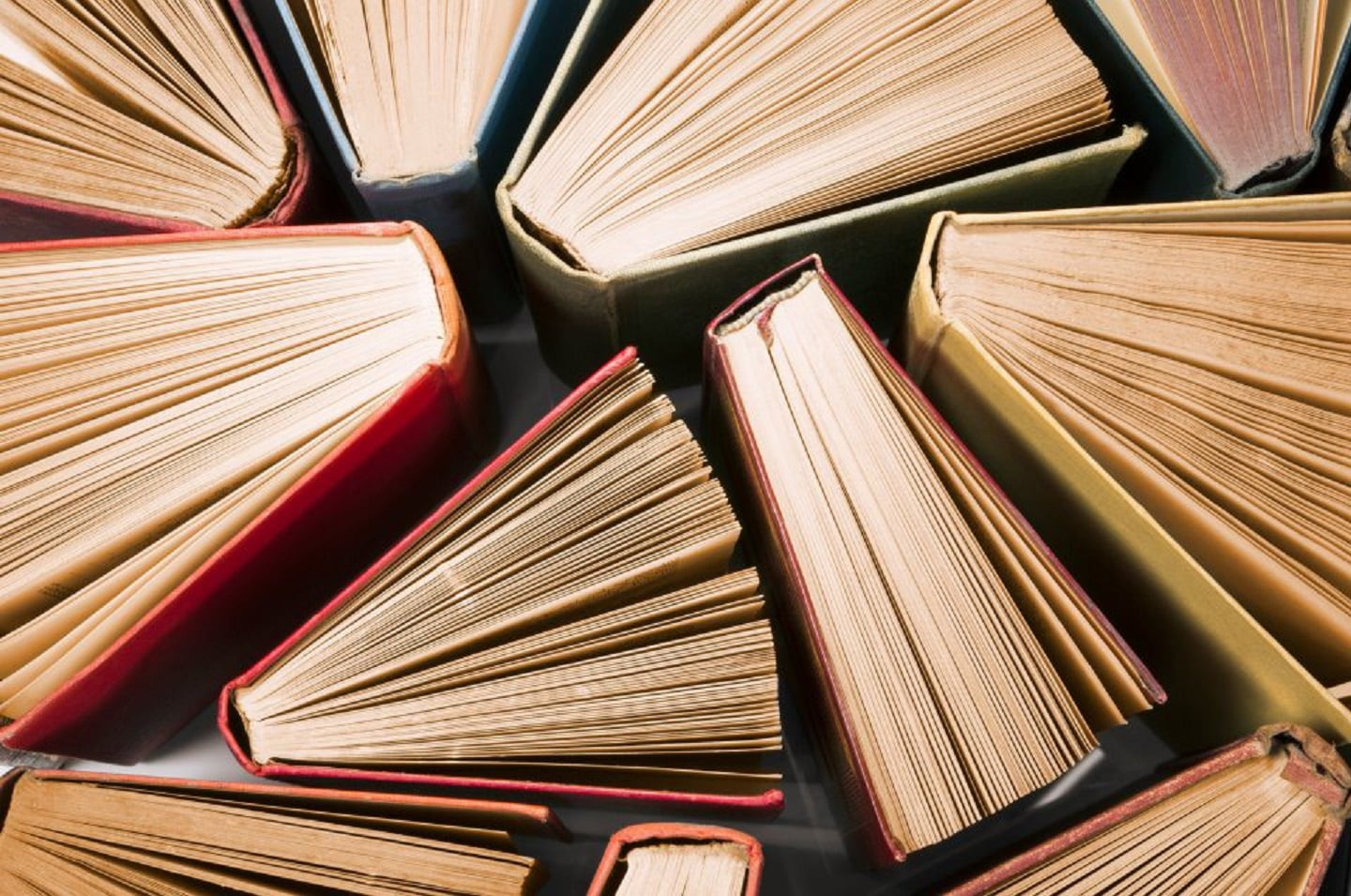 Goolsby Scholar coauthors paper on character and organizational research
Victor Isaias Gonzalez Hernandez, Goolsby Scholar and senior international business major, coauthored the paper "A Person's Character is the Firm Foundation: A Review and Application to Organizational Research" to be published in "Research in Management, Volume 10/Advances in Authentic and Ethical Leadership."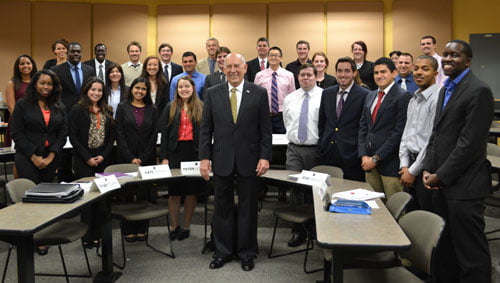 ESPN Founder Bill Rasmussen Speaks with Goolsby Students
ESPN Founder Bill Rasmussen spoke with Goolsby students about leadership, business, and founding the cutting-edge sports network. "You've got to take risks [to be successful in business]," he said. He later spoke to a packed house at Texas Hall as part of the Maverick Speaker Series.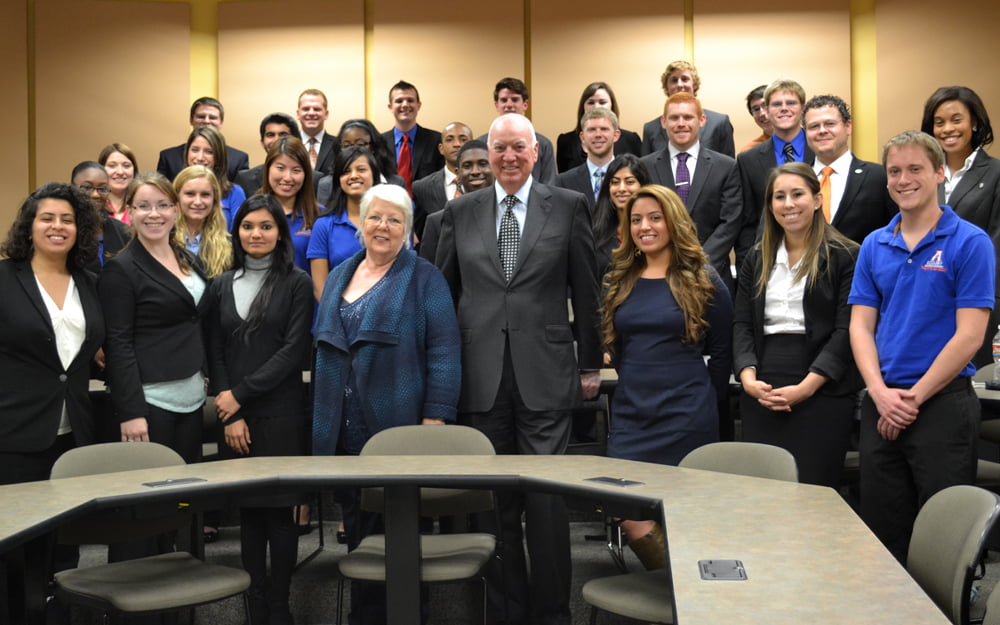 Judy and John Goolsby Pay Visit to Cohort Eight
Scholars of the Eighth Cohort had the opportunity to spend some quality time with Judy and John Goolsby today as part of the executive leadership course, a requirement for the Academy's senior cohort. The Goolsby's, whose legacy of ethical leadership and service is honored by the naming of the Academy, shared their perspectives on success and integrity, as well as offering valuable nuggets of advice to the class.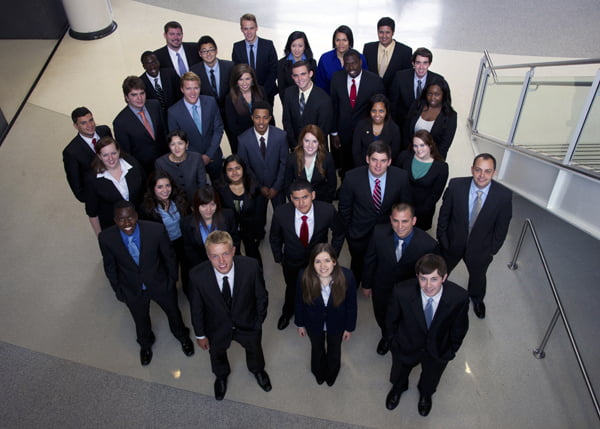 2012-2014 Cohort Kicks Off with Orientation
Classes don't begin until tomorrow but the 2012-2014 Cohort of the Goolsby Leadership Academy began in earnest today for an orientation. There the new Goolsby Scholars learned the basic in's and out's of being part of the Academy. Academy Director Dr. David Mack laid out a clear set of expectations of a Goolsby Scholar. The new cohort of 31 business majors was joined by several scholars in the senior cohort as well as a few Goolsby graduates who discussed their experiences as first-year scholars and shared tips for balancing the extra workload.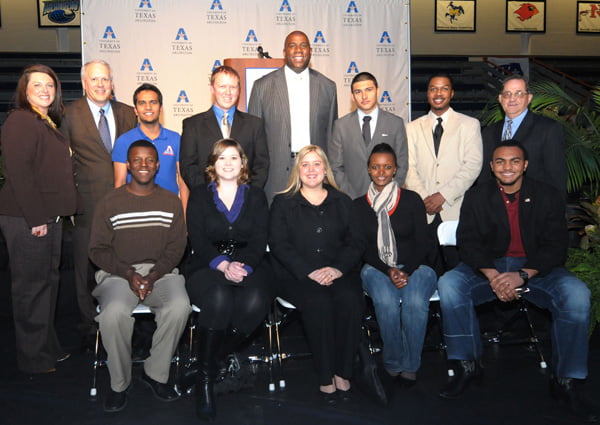 Goolsby Scholars Learn from "Magic"
A new commitment from BNSF Railway's foundation will allow The University of Texas at Arlington to expand the Goolsby Leadership Academy to enroll promising freshmen and sophomores to participate in the select College of Business program.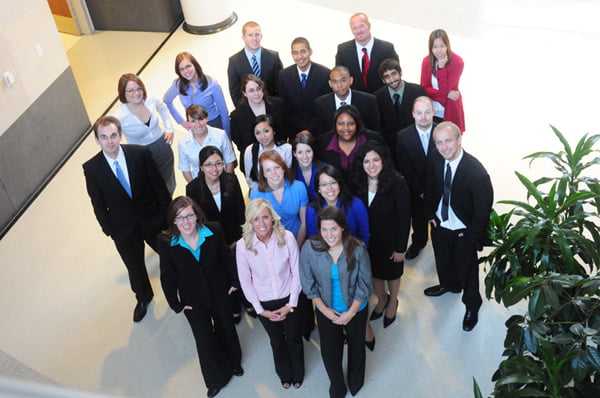 Goolsby Scholar Jorge Callado Chosen to Represent Class of 2009
Jorge's address at the May 15 graduation celebration.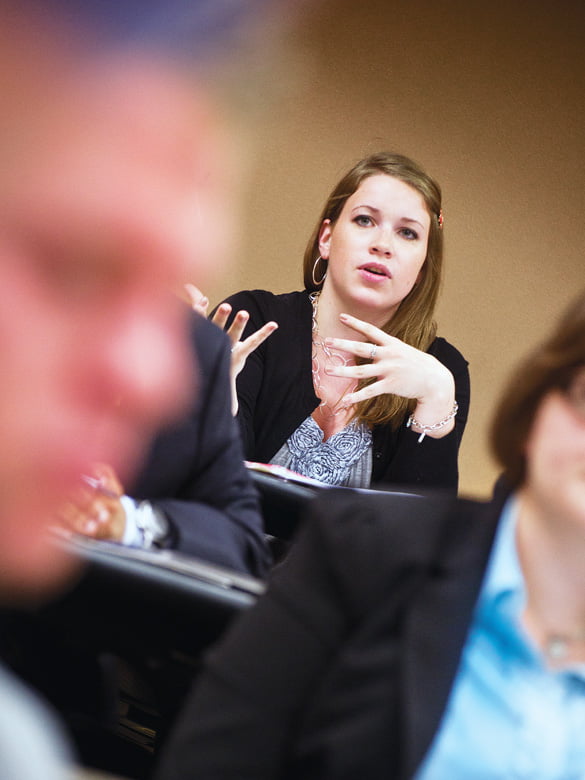 UT Arlington Distinguished Alumna Invests in Goolsby Leadership Academy
Distinguished Alumna Jackie Fouse (BA '82, MA '84) gave $250,000 to benefit The University of Texas at Arlington's Goolsby Leadership Academy in the College of Business. The College of Business will match the gift for a total of $500,000 to establish two endowments: the Goolsby-Jacqualyn A. Fouse Endowed Chair and the Jacqualyn A. Fouse Endowed Scholarship in the Goolsby Leadership Academy.
Goolsby Calendar of Events
Spring 2021 Events
---
FEB 26/MAR 5 Truist Certification
MAR 11 Elizabeth Blake
MAR 25 Dean Dombroski
MAR 29-APR 2 Business Week
APR 1 Tony Carimi
APR 8 John Goolsby
APR 15 Sam Mahrouq
APR 16 UTA Big Event
APR 21 TBD Medallion Cer
APR 29 Kristen Ciba