Welcome from the Director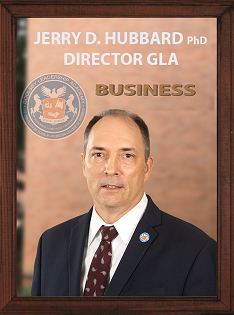 Established in 2003, the John and Judy Goolsby Leadership Academy is a vital institution within one of the nation's largest and most prolific business schools. The Academy is home to two programs: the Goolsby Emerging Leader Program (2003) and the BNSF Early Leader Program (2015). These programs are incubators, where young leaders identify and develop their specific leadership strengths. In the Academy, Scholars interact with distinguished business faculty and numerous executive leaders who not only share their wisdom but also inspire and mentor the Scholars.
With over 20 years of experience developing emerging leaders, my most influential teachers and experiences happened early. Whether it was managing a small lawn service, working in the family business, contributing to chores on a farm, or managing a fast food restaurant, these life experiences established an ethic that helped me work my way through college. Following college, the knowledge gained as a membership desk clerk, a mental health technician, National Guard/Reserve Soldier, and ROTC Cadet prepared me for a career of service.
"The investments of others facilitated my emergence as a young leader, and it is this reason that I am eager to give back to the future leaders at The University of Texas at Arlington."
The Academy brings together a cohort of the College's high-achieving and diverse undergraduates as they prepare for their lifelong journey of leadership. The experience-focused curriculum favors both self-discovery and learning in problem-based coursework while challenging the Scholars to process information and to apply knowledge to current business situations.
As the Director of the Academy, I am especially proud of the level of excellence the Academy programs continue to achieve. I believe with the extensive leadership training our students receive, the Goolsby Scholar will be successful both personally and professionally when facing familiar and unknown challenges as tomorrow's business leader.
What is your purpose as a leader and professional?
Jerry D. Hubbard, PhD
_________________________
College of Business
The University of Texas at Arlington
Box 19376
701 S. West Street, Room 348A
Arlington, TX 76019-0376
T:817-272-1876
F:817-272-5799
jerry.hubbard@uta.edu
Meet the Scholars of the Goolsby Leadership Academy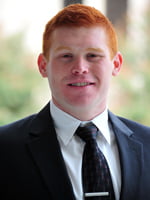 Ryan Stiehler
2011-2013 Cohort
Major: Finance
View Cohorts