Meet Katerina
CAPPA Student Voices - Your story could be next.
MASTER IN PUBLIC ADMINSTRATION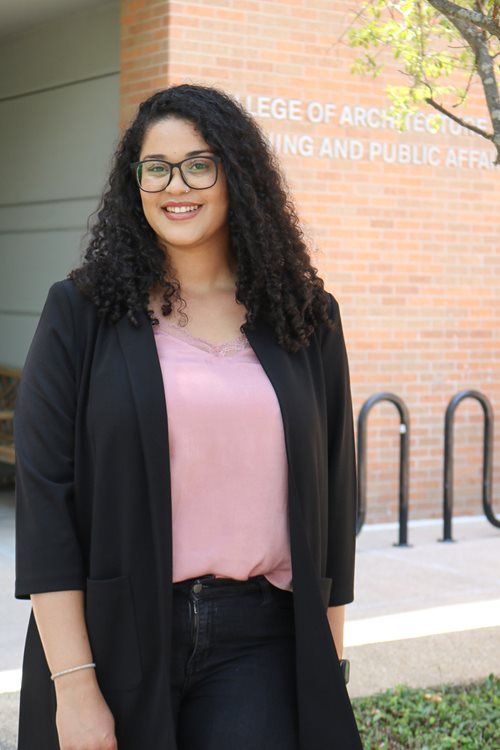 Katerina is a graduate student pursuing her master's in Public Administration. After completing her bachelor's degree in Criminal Justice, she is making her way to complete her Master's Program. When Katerina started the program at CAPPA, she was unsure of what to expect during this experience. She stresses how challenging and overwhelming the college experience can be at the beginning. Still, the right place with the right people can make the experience enjoyable, "I was astounded by the amount of support I received from CAPPA, alongside the staff and faculty, says Katerina. I will forever be grateful to be part of such a community and appreciative of my connections." The diverse group of students and the friendly staff made her feel at home.

The Master's in Public Administration program touches on the real-world knowledge of tools and foundations needed to excel in the industry. It gives them opportunities to learn from each other and build a successful career path. Katerina stated, "It has given me opportunities to learn from my professors and my peers. As I begin my career, I look forward to applying the knowledge acquired through the program."

The program fosters students to become leaders and provides a great platform to connect and explore the ample number of opportunities coming along the way. Individuals interested in leadership positions and a career within the public, private, or nonprofit sector will gain proficient knowledge on a wide range of topics in the CAPPA program. "The events held by CAPPA have been a fantastic opportunity to learn and network with people already in their respective fields," says Katerina.

Katerina is excited about this semester and is looking forward to great learning. "This upcoming semester, I look forward to developing new skills, gaining new experiences, and making more connections."
Masters in Public Administration
Study Public Administration at UTA
The program strengthens public decision making and the delivery of public services in a globalized and diverse society.