Bachelor of Science
Civil Engineering
Design and maintenance of transportation, water supply and building infrastructure.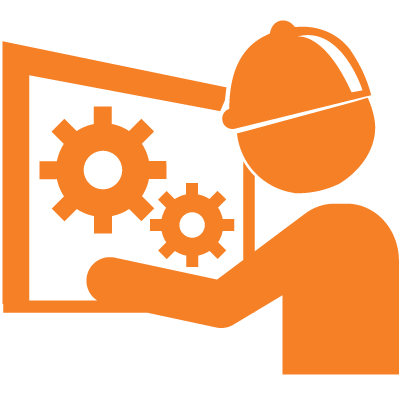 Students receive broad-based instruction in geotechnical engineering, structures, transportation and water resources.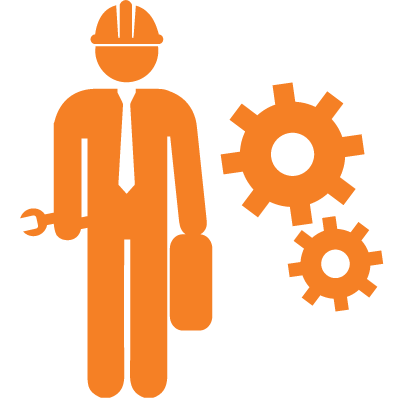 Civil engineers are in demand due to nationwide infrastructure needs, planned response to increasingly severe weather events leading to flooding, and growing interest in sustainability.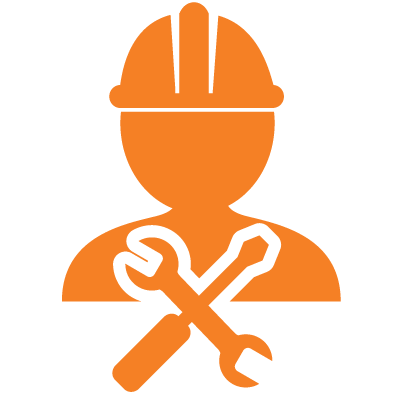 The program prepares students for immediate employment in consulting, government agencies and industry.
Civil Engineering
The Oldest Engineering Discipline
Civil engineering is the oldest and broadest of the engineering disciplines. Civil engineers work with a wide spectrum of individuals in both the public and private sectors to find solutions to today's challenges of pollution, infrastructure rehabilitation, traffic congestion, floods, earthquakes, and urban development.
Why Civil Engineering at UTA?
UTA's Civil Engineering program is the oldest and most comprehensive in North Texas. Students may choose enhance their skills with a minor in sustainable engineering or pursue a fast-track Master's degree in just five years.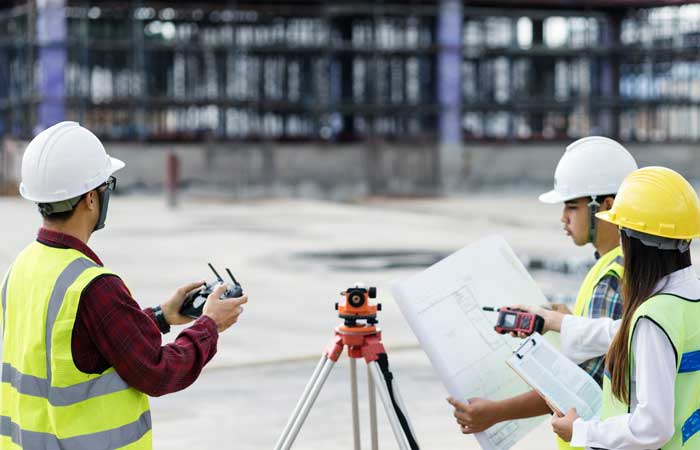 Get Started Now
Request more information or apply now. Take the first step toward your career in civil engineering. If you complete the inquiry form an engineering recruiter will reach out to you.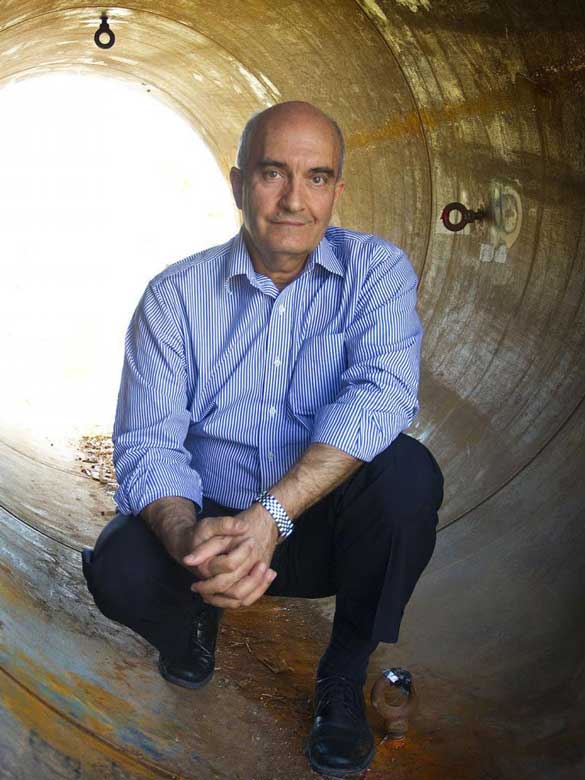 What Do Civil Engineers Do?
Civil engineers plan, design, construct, maintain, manage, and operate facilities essential to modern, civilized human life, such as bridges, tunnels, transportation systems, airports, storm water drainage systems, dams, buildings, water treatment and distribution, wastewater collection and treatment, hazardous waste treatment, environmental remediation, environmental protection, and air pollution control.
Experience Counts, and You'll Get it Here
Earning a degree is more than just going to class!
More than half of our students complete a co-op or internship to gain practical work experience prior to graduation, and they're often hired by the companies they intern with. You can find your own opportunity, or the Engineering Co-op/Internship Office can help you.
Students may work alongside faculty on funded research, doing real lab work and gaining valuable skills. Qualified students may use federal work-study funds to participate in such research, and the College of Engineering sponsors more than 40 undergraduate research projects each year.
Finally, all students complete a capstone course prior to graduation, finding solutions to real-world problems, often with financial support from an industry partner.
What's Next?
You may choose to pursue a graduate degree, and you might take a job in academia, teaching the next generation of students. If you enter the workforce, you'll join our alumni at top companies like:
A&S Engineers, Inc.
AG&E Structural Engenuity
Aguirre & Fields
American Concrete Products
Archer Western
Baird, Hampton & Brown Inc.
Black & Veatch
Brasfield & Gorrie
CEI Engineering Associates, Inc.
Cobb, Fendley & Associates, Inc.
Connect Structural Engineering, Inc.
Core States Group
CP&Y
CTC, Inc.
D N Tanks
Dunaway Associates
Freese and Nichols, Inc.
Halff Associates, Inc.
Harris Kocher Smith
Hayward Baker, Inc.
HUITT-ZOLLARS INC.
JBI Partners
Johnson, Mirmiran & Thompson, Inc.
JQ Engineering
Kimley-Horn
Kirkman Engineering
LJA Engineering
M&S Engineering, LLC
Metropolitan Infrastructure
mma
Pacheco Koch Consulting Engineers, Inc.
Pickett and Associates, Inc.
Plummer
POWER Engineers, Inc.
Ragle, Inc.
RISE Residential
RPS Group
Shrewsberry & Associates, LLC
Signicast
Stantec
US Army Corps of Engineers
White Hawk Engineering & Design, LLC
Wier & Associates, Inc.
Winkelmann & Associates, Inc.
...and many more!
ACCREDITATION
The program in civil engineering is accredited by the Engineering Accreditation Commission of ABET (https://www.abet.org), under the General Criteria and the Civil Engineering Program Criteria.
Requirements for Licensure or Certification
All discipline specific programs in the College of Engineering meet educational requirements for professional licensure or certification in all U.S. states, territories, and the District of Columbia.
SALARY INFORMATION
(Bureau of Labor Statistics, 2022)
Low: $61,040
Median: $89,940
High: $138,690
Projected growth through 2031: 5%
Dual Credit
Get a head start on your UTA civil engineering degree in high school! If you have the prerequisites, our courses can be used to satisfy high school course requirements and can be applied toward your undergraduate degree.
UTA Dual Credit Academy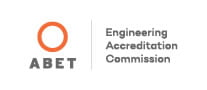 WANT MORE INFORMATION?
The College of Engineering offers so many exciting options for all undergraduate students. Reach out to discover your options in academic majors and more. Click the button below!
Let Us Know About You