Bachelor of Science - Business Analytics (BSBA)
Department of Information Systems and Operations Management
Bachelor of Science Business Analytics

A STEM PROGRAM
Business analytics is the application of statistical methods, artificial intelligence, and machine learning techniques to derive actionable insights from business data to help guide a company's decisions and strategies. The program strikes the right balance between technical and business concepts, and provides students with the knowledge and skills to be successful in a data-driven organization.
Download Flyer
What…will I learn?
General business knowledge
Statistical methods for data analysis
AI and machine learning techniques
How to extract, clean, and analyze data
How to visualize data
How…will I benefit?
Average starting salary > $60K
High-demand career
Skills applicable to broad range of industries
Who…needs my skills?
Everyone! Companies in all areas are moving towards data-driven decision making.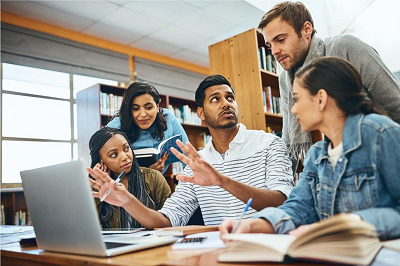 Course Topics Included:
Python Programming
Business Statistics
Data Mining
Predictive Analytics
Data Visualization
Ethics in Data Usage
Questions:
Current UTA Students:
UTA College of Business
Undergraduate Advising
Business Building - Suite 107
ugadvise@uta.edu
Prospective UTA Students:
UTA College of Business
Undergraduate Outreach
ugbizinfo@uta.edu