CONHI Associate Professor Writes the Newest Edition of Concepts of Athletic Training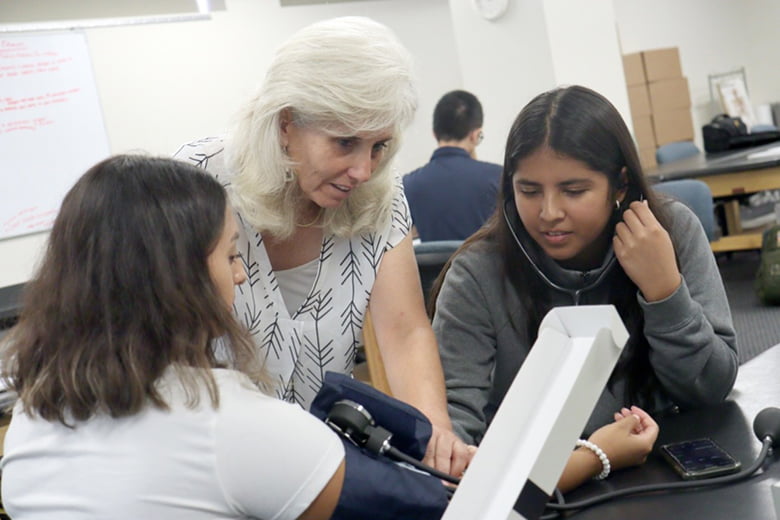 The latest edition of Concepts of Athletic Training is now on the market. Lead author, Cindy Trowbridge, UTA associate professor in the Department of Kinesiology, has worked diligently on this textbook to provide the most up-to-date information for students and educators. The 8th edition has been in the works for five years and it is now available.
Concepts of Athletic Training 8th Edition guides readers through the fundamentals of prevention, care, and management of sport and physical activity-related injuries. This edition is excellent for introductory college courses and high school sports medicine programs for students who are interested in a career in allied health, exercise science, and physical education teaching/coaching.
"It is designed to introduce students to the rich and rewarding career as an Athletic Trainer so they can pursue specific studies in a master's program," said Trowbridge. "Classes like Care and Prevention of Sports Injuries or Foundations of Athletic Training often use the textbook."
The new edition will bring a format similar to the older editions, but with the latest research published in peer-reviewed journals. The main changes were made to the chapters on injury incidence, emergency preparedness, nutrition, concussion, environmental concerns (heat illness), and adolescent sports medicine. Knowledge in these specific areas is growing exponentially. Students will benefit from having material that reflects current science within this field.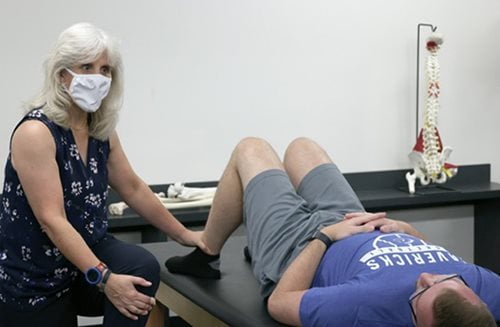 Since evidence in this field is rapidly growing, it is standard to update textbooks used for introductory sports medicine courses. In the last five years it has been difficult to keep up with the many changes and be certain the best evidence is presented, Trowbridge said, but with her experience and research in athletic training, readers can be confident they are learning the best information in their courses.
"This is a long-standing textbook that was passed down to me by two well-respected authors and athletic trainers – Ronald Pfeiffer and Brent Mangus," said Dr. Trowbridge. "I have worked with them since the 5th edition in some capacity as a reviewer or contributor. I was the third author on the 7th edition, but they both retired and passed the book to me. I selected Cheryl Ferris as my co-author."
This textbook will make its way into UTA Kinesiology courses this upcoming fall semester. Trowbridge said it will most likely be used within the KINE 2330 Care and Prevention of Athletic Injuries courses.
"I feel blessed to have been given the opportunity to author a very popular textbook and to shepherd it into the future with a focus on presenting evidence-based information regarding athletic injuries and the athletic training field," Trowbridge shared. "I also feel relief as this was a long process that was slowed by the pandemic, so to finally be able to physically see the book and promote its use is a treat."
-Written by Midori Hrinda, UTA College of Nursing and Health Innovation