Highlighting the success of public health week
UTA celebrated 2023 National Public Health Week with educational in-person events for students and professionals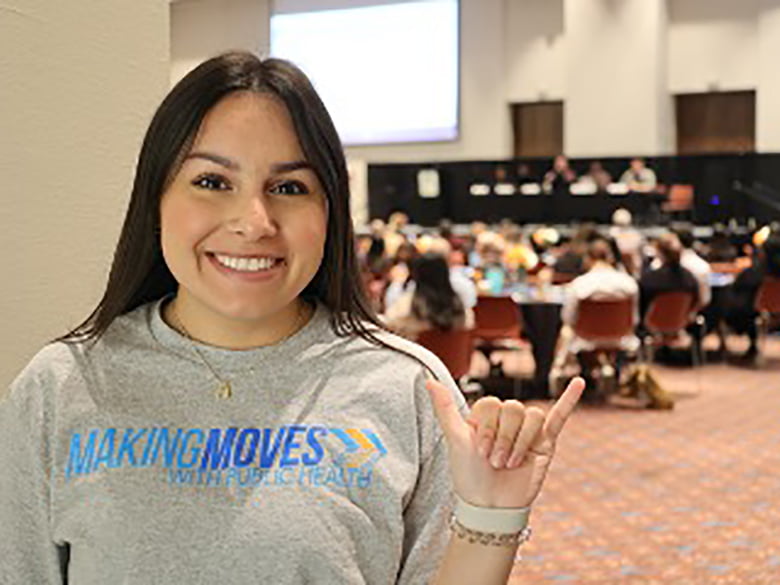 During the month of April, UTA celebrated 2023 National Public Health Week with educational in-person events for students and professionals. The NPHW is recognized by public health professionals across the U.S. as a time to focus on promoting health and improving health outcomes. This year's theme was "Centering and Celebrating Cultures in Health."
The week consisted of five interactive and informative public health sessions, including one conference in conjunction with the UTA BS Public Health Program and Tarrant County Public Health Division of Surveillance, Outbreak and Prevention. Each event allowed students to participate in experiential learning outside of the classroom and reflect on those experiences. These events also provided students with excellent networking opportunities with public health professionals in attendance.
"The Public Health IRL (In Real Life) mini conference included public health professionals from three county health departments (Tarrant, Dallas and Denton) along with 90 public health professionals from across the DFW Metroplex," said Dr. Rebecca Garner, clinical associate professor. "All of whom have a particular interest in disease prevention around HIV, STDs and STIs. Approximately 225 attendees had opportunities to learn with, and from, each other during panel and round-table discussions."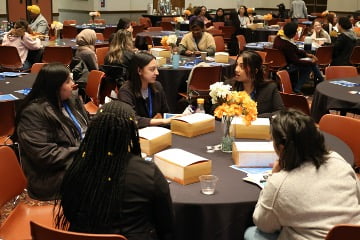 The conference highlighted the importance of hosting events centered on the topic of HIV prevention and treatment. It was also an opportunity for the campus community to learn about the role of a Disease Intervention Specialist (DIS). UTA partners on hand for the event included the LGBTQ+ and Health Services Health Promotion programs.
"The BS Public Health program strengthened existing relationships with Tarrant and Dallas County public health departments and establish new relationships with Denton County and other public health non-profit organizations who were represented at or attended the event," said Garner. "These events helped students explore the broad landscape of public health in areas including disease prevention, rural health, emergency management, and clinical research roles."
Events like this allow for a greater focus on the BS Public Health program, an appreciation for all students, and the competency-based education UTA provides.
"The NPHW events were all about bringing external community partners together with the university community to celebrate the importance of public health and recharging the passion and purpose for working to bring about health equity and better health outcomes to all people and populations," said Garner.
- Written by Midori Hrinda, UTA College of Nursing and Health Innovation