The 2nd annual Rural Health Conference: transforming rural healthcare within our communities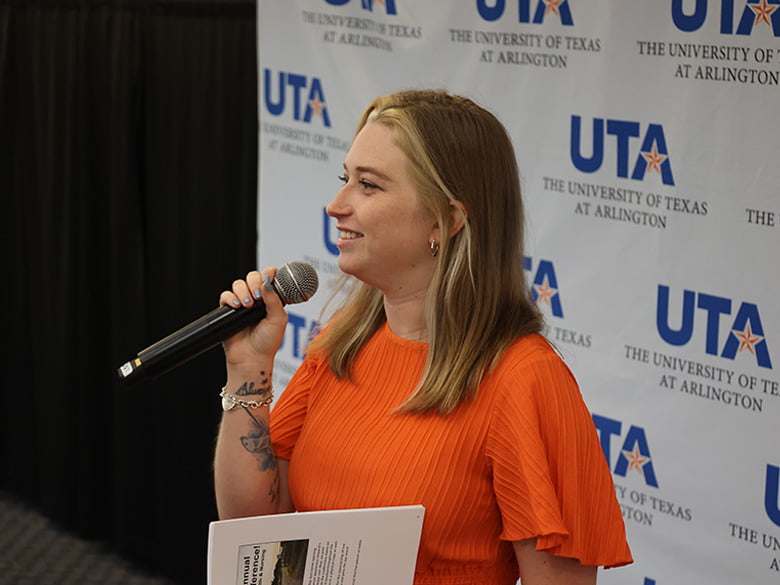 Aspen Drude
The UTA Center for Rural Health and Nursing's (CRHN) 2nd annual Rural Health Conference brought together a community of passionate healthcare professionals to address the issues of rural healthcare challenges and discuss solutions.
Established in 2021, the Center strives to improve rural health outcomes by partnering with providers to enhance access to health care in rural communities. The conference is one of the many ways the Center prepares healthcare professionals with the skills they need to effectively address healthcare issues in rural communities.
"This year's conference marked significant progress on multiple fronts," said Aspen Drude, manager of the UTA CRHN. "We saw a significant surge in attendance compared to last year, 20 students were sponsored by Amerigroup to attend and there was a poster showcase that highlighted 18 research posters."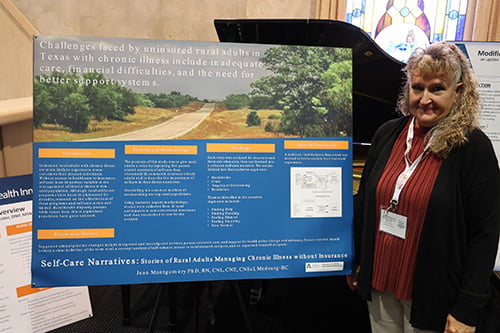 The conference offers many ways to engage in rural healthcare discussions and provides an opportunity to bring together rural-minded individuals to discuss the challenges and issues many rural communities face.
"There are not a lot of other functions that representatives of rural facilities can come together and meet," said Caitlin Choat, RNC-OB labor and delivery manager at Faith Community Health System. "It is a great place to network and share ideas with similar facilities facing the same struggles and challenges."
During the conference, Choat spoke on the challenges rural facilities providing obstetrical services face. While urban areas are saturated with facilities that offer obstetrical care, "OB Deserts" or rural areas that don't offer any obstetrical care, are taking over rural Texas and include stretches of more than 180 miles without obstetrical services. As someone who grew up in a rural area, Choat is passionate about providing labor and delivery services to rural areas that need it the most.
"Dr. Tamara Brown said in her conference opening that careers in rural healthcare are not necessarily a choice, they are a calling," said Choat. "I wholeheartedly believe this statement, and love nothing more than providing labor & delivery services to the women in my community."
Dr. Brown has served as UTA's provost and senior vice president for academic affairs since 2022.
Event organizers also prioritized student involvement in the conference. UTA AO BSN student, Klade Rodriguez participated in the Rural Health Challenges and Solutions Panel. His journey as a remote senior nursing student at UTA and his roots in rural Texas sparked his interest in the healthcare dynamics of rural communities.
"Engaging in the Rural Health Challenges & Solutions Panel as a student speaker, I had the opportunity to emphasize the benefits and opportunities linked to clinical rotations at rural hospitals, shedding light on both the educational and career prospects they offer in tackling rural healthcare challenges," said Rodriguez.
Rodriguez mentioned that during the conference, the pressing issue of nursing shortages in rural areas moved beyond mere discussion and gave light to how each vacant position in a rural healthcare facility narrates a story of a community hoping for better healthcare access.
Overall, the 2nd annual Rural Health Conference facilitated discussions and created a space for shared experiences to connect rural health care professionals.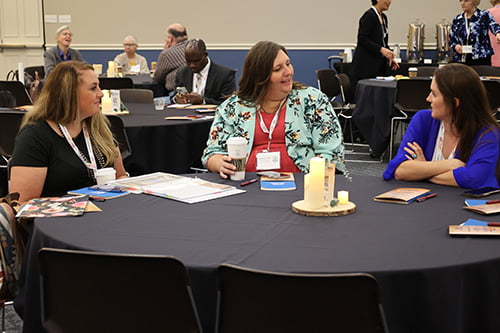 "The Rural Health Conference wasn't just an event," said Rodriguez. "It was an avenue to voice concerns, exchange wisdom, engage with and sculpt solutions alongside seasoned professionals, and share perspectives rooted in education and lived experiences."
To learn more about the UTA CRHN and the annual Rural Health Conference, click here.
- Written by Midori Hrinda, UTA College of Nursing and Health Innovation