Project Match Made in Schools
Meet Cohort 1
Meet the first cohort of Project MMS!
Apply now to earn a Master in Education in Special Education or Master of Social Work degree! For January 2022:
---
Project Match Made in Schools (MMS): Special Educators and Social Workers Enhancing Services for Students with Disabilities and High-Intensity Needs will prepare a total of 46 well-trained master's scholars (approximately 12 per year) with expertise in special education and social work. MMS scholars will be eligible for the appropriate state certification/licensure for teaching or social work practice and be prepared to serve children and youth with disabilities with high-intensity needs.
The Program
Funded scholars in project MMS will be enrolled in one of the following programs at UTA:
Starting in the Spring semester, scholars selected from among the two programs will complete their respective programs while sharing courses, coursework, and aligned practice-based field experiences with other scholars. The two programs have separate application processes and requirements.
Benefits
Generous scholarships (>$15,000) towards tuition and fees for up to one year of enrollment (Spring, Summer, and Fall)
Strong mentoring program embedded
280 hours of direct and diverse field experiences
200 hours of an apprenticeship experience with Project Directors
Eligibility
M.Ed. in Special Education with Initial Certification




M.S.W. with Specialization in Children and Families

Hold a Bachelor's degree

Completed MSW Foundation Year Curriculum by the end of the Fall term

Does not hold a teacher certification

Accepted for the Spring term to the MSW Program with Advanced Standing Status

Meet general programmatic admission requirements (e.g., minimum GPA of 3.0 in the last 60 hours of undergraduate coursework)

Scholars who accept funding from the federal government are expected to work with students with disabilities in schools for two years for every one year they accept funding.
Note: Preference will be given to students in the geographical region due to research and field hour requirements. If you will not be living in the geographical area and are accepted into the program, you must commit to completing research and field hour requirements in the geographical area.
Application Process (Spring 2022)
Apply to the master's program of your choice.

M.Ed. in Special Education
MSW in Social Work

Apply for Project MMS by October 24. You can also scan the QR Code provided below.

Contact an advisor for the College of Education or School of Social Work (patrice.green@uta.edu)
Apply to Project MMS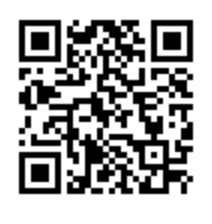 Applications will be scored, and the top individuals will be invited for a brief web-based interview to ensure fit between career goals and program outcomes.
Students from underrepresented groups (e.g., ethnic minority, linguistically diverse, and persons with disabilities) are encouraged to apply.
Questions? Email Dr. Ambra L. Green (Special Education) or Dr. Jandel Crutchfield (Social Work)
---
The contents of this page were developed under a grant from the U.S. Department of Education, #H325K190118. However, those contents do not necessarily represent the policy of the U.S. Department of Education, and you should not assume endorsement by the Federal Government. Project Officer, Selete Avoke.