If you receive financial assistance and withdraw from all courses at The University of Texas at Arlington, you may be required to return some of the federal, state, and/or institutional funds offered to you. These funds would be returned by the UTA Office of Financial Aid to the grant, scholarship, or loan fund from which the assistance was received.
You may also be eligible for a refund of a portion of tuition and on-campus room and board paid to the University for the semester. The institutional refund policy is outlined in the UTA Undergraduate and UTA Graduate Catalogs and is used to calculate the refund of institutional charges to the student.
Students wishing to withdraw should complete the Withdrawal and Drop Policy Exception form in the Registrar's Office located in the University Administration Building. The appropriate refund and return of federal and state financial aid will then be calculated based on the date of withdrawal.
If you are enrolled in courses that are scheduled for fewer weeks than the traditional 15-week term, you are subject to the Return of Title IV Funds calculation even if you have completed one or more courses for the term. Visit our Accelerated Online page for more information.
HOW IT WORKS
The Federal Return of Title IV Funds policy requires that a portion of federal aid be returned if the student withdraws on or before completing 60% of the semester for which the student received federal aid. Students are considered to be withdrawn as of the date that the last drop or withdrawal enrollment transaction is completed by the Office of Admissions, Records and Registration.
For example:
A student received $4,500 in financial aid from the following programs for the semester:
Federal Pell Grant: $1,750
Federal Direct Subsidized Loan: $2,750
The student's tuition and fees totaled $1,772 for the semester.
The student withdrew from all of their courses on the 31st day of a 110 calendar-day semester.
Day 1 Day 31 Day 110
↓ ↓ ↓
|--------------------------------------------------|
The student participated in 31/110 calendar days, so the student earned 28% of the financial aid they received for the semester. 72% of the financial aid was unearned.
The UTA Office of Financial Aid will calculate the amount of aid that needs to be returned based on the total amount of financial received, or the total amount of tuition and fees (whichever amount is lower):
72% of the $4,500 financial aid received= $3,240 unearned aid
72% of the $1,772 tuition and fees = $1,276 unearned aid
Because the amount of unearned aid based on tuition and fees is the lesser amount, the UTA Office of Financial Aid will return $1,276 of the Federal Direct Subsidized Loan to the Department of Education. This will create a balance on the student's MyMav account they must then pay to the University.
UNOFFICIAL WITHDRAWAL
If you receive an F for all grades in a semester or a combination of all F's and W's, you are subject to the Return of Title IV Funds calculation. If your professors cannot provide documentation detailing when you ceased attending your courses, then all federal funds offered for the term will be returned.
BEGINNING ATTENDANCE AND COURSE FAILURE
Federal financial aid regulations require us to confirm whether or not a student began attendance in at least one course in order to establish eligibility for federal student loans, and in each course for Pell and FSEOG grants. Based on the information we receive, adjustments to financial aid offers may be necessary and will likely result in a balance due to UTA after the completion of the term.
Instructors confirm which students began attendance/participated in their courses when they report grades at the end of each term. Instructors may reference attendance records, graded assignments, quizzes, exams, communications, or papers to confirm that the student began academic participation. If the instructor confirms that attendance began in the class, there will be no adjustment to financial aid offers. If we do not receive confirmation that attendance began in the course(s), we are required to adjust financial aid based on the remaining eligible hours enrolled. If we do not receive confirmation that attendance began for ANY enrolled course, we are required to cancel ALL federal financial aid.
FEDERAL FUNDS
Funds will be returned in the following order per federal regulations:
Unsubsidized Federal Direct Loans
Subsidized Federal Direct Loans
Grad PLUS Loans
Federal PLUS Loans
Federal Pell Grant
Federal Supplemental Educational Opportunity Grants
TEACH Grants
UTA may be required to return a certain portion of these funds, and you may be required to repay a portion of the funds. You may owe an outstanding balance to UTA once we return the funds required through the Federal Return of Title IV Funds calculation. Federal regulations provide that 50% of the unearned amount of all federal grants is protected by the federal calculation. If you owe a repayment of grant funds as a result of the calculation, you cannot receive future federal financial aid funds at any school until repayment has been made.
STATE FUNDS
If you receive state grant funds (Texas Public Education Grant, TEXAS Grant, etc.) and withdraw prior to the census date (12th class day), you are ineligible for any portion of the state grant funds offered for enrollment during the semester. If you received a refund of financial aid proceeds prior to withdrawal, a portion of those funds may also have to be repaid.
EFFECTS ON STUDENT LOANS
If you withdraw from UTA and had borrowed any federal student loans:
You must complete Direct Loan Exit Counseling online at StudentAid.gov.
You will enter your loan "grace period" or "repayment" status. Refer to either the exit interview material or contact your lender to determine when repayment will begin.
Any future loan disbursements will be canceled. Federal Direct Subsidized, Federal Direct Unsubsidized, and Federal Direct PLUS Loans are normally certified for more than one semester, creating two disbursements. If you plan to return to UTA during the same aid year, a new loan will have to be certified for the loan period.
SATISFACTORY ACADEMIC PROGRESS
In addition to being subject to the return of funds policy, if you withdraw from UTA you will also be subject to the Satisfactory Academic Progress (SAP) requirements. Students who do not meet the SAP requirements are not eligible to receive financial aid in future semesters at UTA. Students may appeal the suspension of financial aid if there are extenuating circumstances such as illness or injury.
Need to Complete Exit Counseling?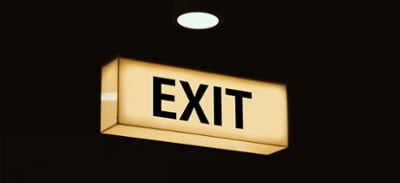 If you are a federal student loan borrower who is withdrawing or graduating from UTA, you'll need to complete Direct Loan Exit Counseling.
Complete Exit Counseling Now