2023-2024 NON-RESIDENT (INTERNATIONAL) TPEG GRANT APPLICATION
The application is currently unavailable. Please check back mid-June for updates.
International students who are not eligible to complete the FAFSA and are not classified as Texas residents may apply for an International Texas Public Education Grant (TPEG). Eligible students will be notified by the end of the fall 2023 semester.
Funding is limited and offers range anywhere from $500-$1,500. Selection is based on financial need and academic performance. The prerequisites for eligibility are:
Undergraduate Students: 24 completed credit hours at UTA and a 2.0 cumulative GPA
Graduate Students: 18 completed credit hours at UTA and a 3.0 cumulative GPA
Students must be paying the out of state tuition rate
THE MUSTAQUE AHMED LOAN FUND
The Mustaque Ahmed Loan Fund is also available to international students. The fund provides short-term loans for immediate short-term emergency needs. For information, please contact the International Office at international@uta.edu or at (817) 272-2355, or visit the Scholarships & Loans page.
PRIVATE STUDENT LOANS
Private student loans are available to international students through a variety of lenders. These loans have variable interest rates and repayment terms, and typically require a credit check. Students can find additional information about private student loans on our Alternative Loans webpage. If searching for a private loan lender via UTA's FAST Choice lender database, international students should utilize the filter tool to filter possible lenders based on their 'International' Resident Type.
SCHOLARSHIP OPPORTUNITIES THROUGH THE UTA OFFICE OF INTERNATIONAL EDUCATION
A variety of scholarship opportunities are available to international students. For a list of opportunities or more information, please contact the International Office at international@uta.edu or at (817) 272-2355, or visit the Scholarships & Loans page.
MAV SCHOLARSHOP
Students are eligible to apply for scholarship opportunities on Mav ScholarShop once admitted to UTA. Most scholarships on Mav ScholarShop are available to all students, regardless of residency. Through our Mav ScholarShop application system, UTA's different departments, colleges, and organizations provide millions of dollars in additional scholarships for our students. We encourage students to look and apply to as many scholarship opportunities as possible.
AGENCIES ESTABLISH NEW PROCEDURES FOR SSNS FOR FOREIGN STUDENTS
The U.S. Department of Homeland Security, the U.S. Department of State, and the Social Security Administration took steps to ensure that foreign students and exchange visitors who will be pursuing employment in the United States can be assigned Social Security Numbers. Institutions and exchange programs will need to provide international visitors with a fact sheet prior to their arrival in this country. For more information, visit the National Association of College and University Business Officers website.
RELATED INFORMATION:
The Student and Exchange Visitor Information System (SEVIS) launched a website at https://www.ice.gov/sevis with information for schools and programs, students, and exchange visitors. SEVIS oversees the entry and exit process for foreign students in the United States and for students seeking to study in the United States.
Opportunities for International Students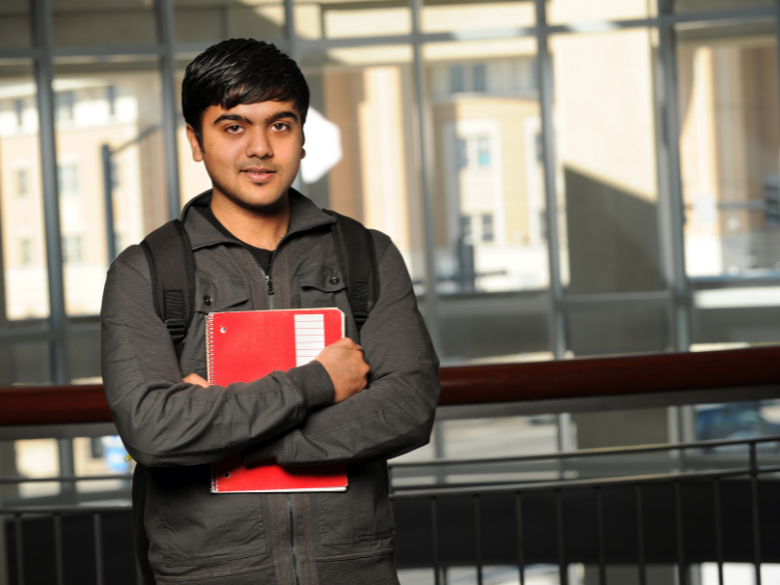 While international students cannot qualify for federal financial aid, there may be other options.
Learn More!
Looking for more information?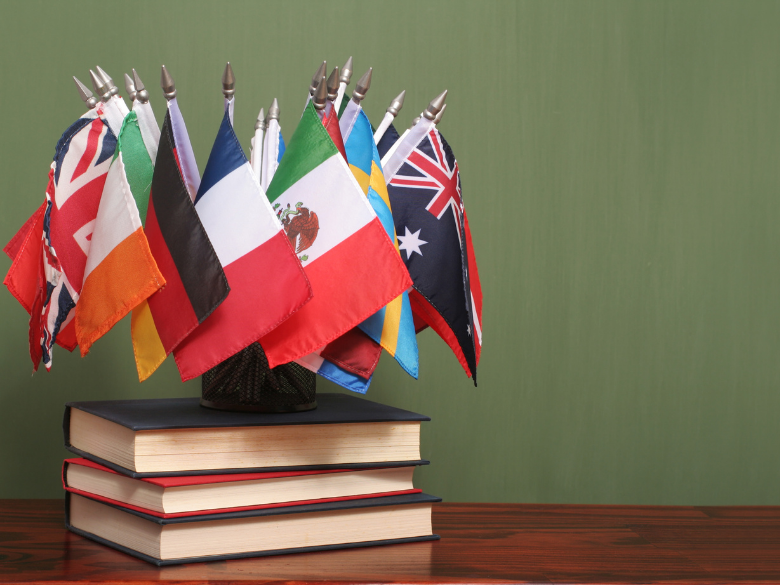 Visit the Office of International Education's website for more information relating to new students, prospective students, study abroad, and more!
Go There Now!