About Mechanical and Aerospace Engineering
Aerospace engineering students study aerodynamics, propulsion, structures and materials, guidance and control, flight mechanics, and vehicle design. The Dallas-Fort Worth Metroplex is home to several of the worlds largest aerospace companies, like Raytheon, Lockheed Martin and Sikorsky, as well as American Airlines and Southwest Airlines.
Mechanical engineering majors study areas such as mechanical design, robotics, energy generation, manufacturing, thermodynamics, fluid mechanics, heat transfer, materials science, and dynamic systems and control. Our students make lasting friendships and contacts in dozens of student organizations like the world-renowned Formula SAE racing team and ROVER Society.
More than half of our undergraduate students complete a co-op or internship to gain practical work experience prior to graduation, and they are often hired by the companies they intern with. You can find your own opportunity, or the Engineering Co-op/Internship Office can help you.
Students may work alongside faculty on funded research, doing real lab work and gaining valuable skills. Qualified students may use federal work-study funds to participate in such research, and the College of Engineering sponsors more than 40 undergraduate research projects each year.
Finally, all undergraduate students complete a capstone course prior to graduation, finding solutions to real-world problems, often with financial support from an industry partner.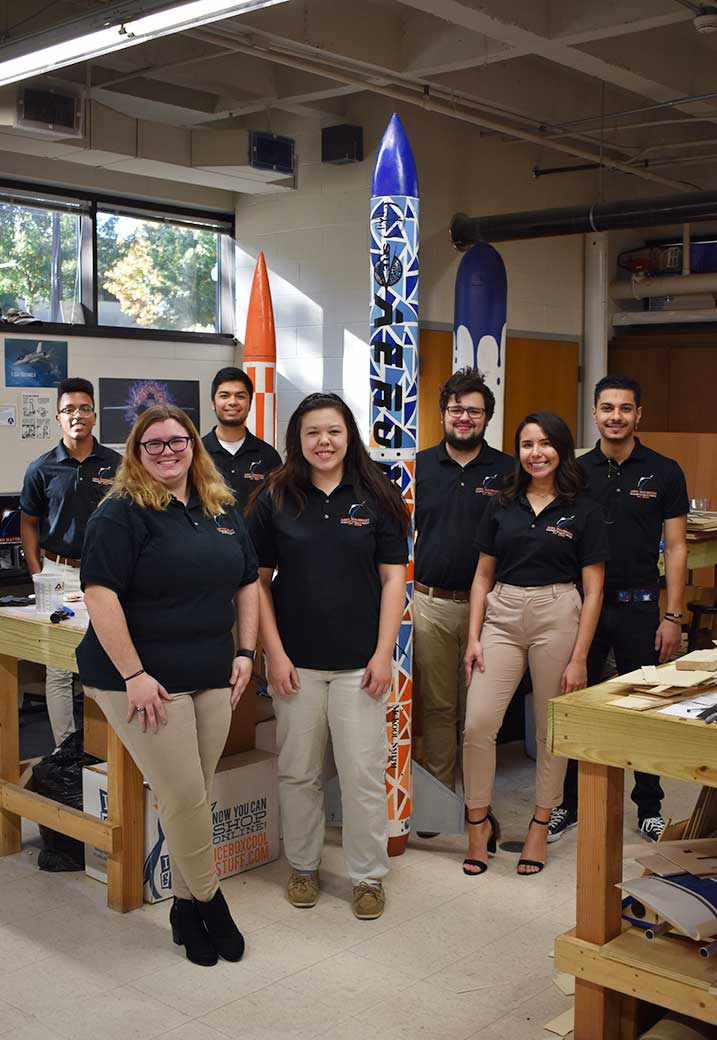 ---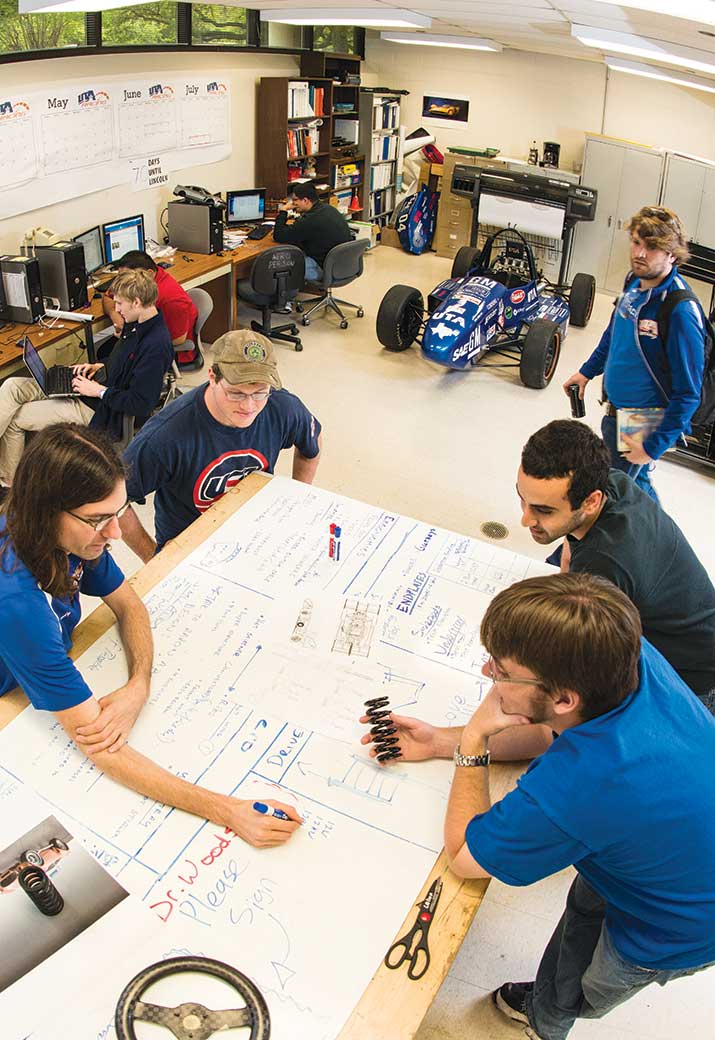 Accreditation
The Aerospace and Mechanical Engineering programs have been accredited since 1968 and 1967, respectively, by the Engineering Accreditation Commission of ABET.
Undergraduate Program Educational Objectives
A primary goal of the mechanical engineering and aerospace engineering degree programs is to provide an educational experience and training that will prepare graduates to excel within the broad scope of the mechanical and aerospace engineering professions. Our Program Educational Objectives are to enable our graduates to attain the following professional and career accomplishments during the first few years following graduation:
Be employed in a professional mechanical, aerospace or related engineering organization, or be admitted to graduate programs in engineering or other professional areas,
Become an active participant in professional society activities,
Demonstrate the initiative, motivation and ability to grow professionally in their chosen endeavor.
Undergraduate Student Outcomes
Mechanical engineering and aerospace engineering student outcomes established to accomplish the educational objectives are as follows.
An ability to identify, formulate, and solve complex engineering problems by applying principles of engineering, science, and mathematics
An ability to apply engineering design to produce solutions that meet specified needs with consideration of public health, safety, and welfare, as well as global, cultural, social, environmental, and economic factors
An ability to communicate effectively with a range of audiences
An ability to recognize ethical and professional responsibilities in engineering situations and make informed judgments, which must consider the impact of engineering solutions in global, economic, environmental, and societal contexts
An ability to function effectively on a team whose members together provide leadership, create a collaborative and inclusive environment, establish goals, plan tasks, and meet objectives
An ability to develop and conduct appropriate experimentation, analyze and interpret data, and use engineering judgment to draw conclusions
An ability to acquire and apply new knowledge as needed, using appropriate learning strategies
Graduate Program Objectives
The overall objective of the graduate program in Aerospace Engineering is to develop in a student the ability to define a technical problem, establish an appropriate mathematical or experimental model based on a firm understanding of the physical nature of the problem, analyze the problem by theoretical, numerical, or experimental techniques, and evaluate the results. Although this ability is developed in the context of aerospace problems, it is applicable to the engineering of any physical system. The program is designed for a student with any of the following specific objectives:
A sound foundation in advanced mathematics, science, and engineering which will equip the student well for research and development work or for further advanced study toward a doctoral degree in engineering.
A program of advanced study which allows specialization in one of the following areas:
Fluid dynamics, aerodynamics and propulsion (theoretical and applied aerodynamics, gas dynamics, viscous fluid mechanics, turbulence, computational and experimental fluid dynamics, bio-fluidics, hypersonic flow theory, high-temperature gas dynamics, V/STOL and rotorcraft aerodynamics, air-breathing and rocket propulsion);
Structural mechanics and structures (solid mechanics, aerospace structures, structural dynamics, composite structures and material characterization, damage tolerance and durability, smart structures, structure optimization, sensor technology, high-temperature structures and materials, aeroelasticity);
Flight mechanics and controls (atmospheric and space flight mechanics, orbital mechanics, guidance, navigation and control);
Vehicle design (conceptual aircraft design, atmospheric flight vehicle design, spacecraft design, computer-aided engineering).
A balanced but non-specialized program of advanced study in aerodynamics, astronautics, flight dynamics, structural analysis, propulsion, and fluid mechanics, with emphasis on experimental techniques and modern mathematical analysis.
Undergraduate Applicants
Graduate Applicants
Contacts
MAE Administrative Office
WH 211 – 817-272-2603
MAE Academic Advising
WH 204 & WH 206 – 817-272-2561