Brown leading study of how wind erodes rocks in Mojave Desert
Research helps scientists predict future environmental changes in dryland areas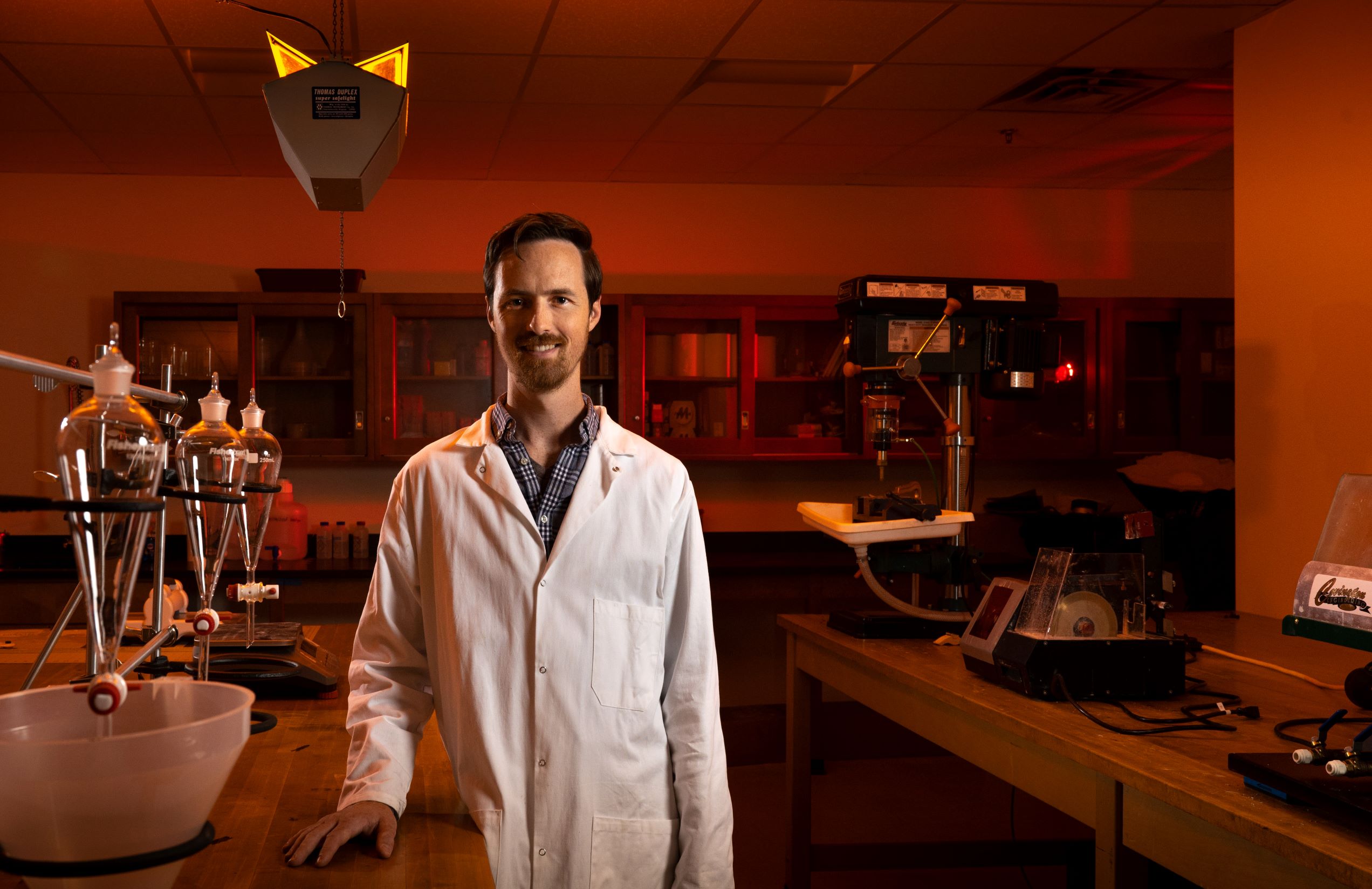 A new National Science Foundation (NSF) research grant will help a University of Texas at Arlington professor study how wind leads to erosion of rocks.
"We know that wind gradually erodes rocks during sandstorms. What we don't know exactly is if that erosion is significant over tens of years or thousands of years," said Nathan Brown, assistant professor of earth and environmental sciences.
The $261,593 NSF grant will allow Brown and his team to travel to the Mojave Desert in California and obtain rock samples over the course of about three weeks. Afterward, the team will spend the next couple of years studying those samples in the laboratory using optically stimulated luminescence techniques. This type of dating method allows the researchers to determine erosion rates of rock surfaces, or when mineral grains were last exposed to sunlight or heat.
Beyond the scientific impact, this type of research into wind erosion can provide societal value, as looking at past changes to the landscape can help predict future environmental changes in dryland areas. Past periods of high wind erosion can indicate that landscapes became less vegetated in response to environmental shifts. Understanding this relationship can help our society anticipate future environmental risks, such as reduced crop productivity or increased drought severity.
"To understand how landscapes might respond to future environmental changes, we need to look to the past," Brown said. "By measuring how rock surfaces eroded when Earth's climate was different than today, we can help communities prepare for future changes in landscape stability."
This type of research is also important when studying other planets. For example, scientists exploring the surface of Mars can benefit from this type of geologic research since many surfaces on Mars have also been shaped by wind erosion.
Once the research is complete, Brown said he and colleagues will use their grant funds to create curricular materials for science teachers. One project includes working with UTA's FabLab to create 3D-printed models of ventifacts, which are unusual wind-eroded rock structures found in deserts. These handheld models will be mailed to K-12 classrooms across the U.S. along with an educational video and photorealistic, 3D digital models of these boulders so students can experience these rare and often difficult-to-access features.
"We love creating tools for geoscience teachers," Brown said. "We get to visit these spectacular places for our research. If we can capture some of that natural beauty and share it in classrooms, I hope it ignites some curiosity and wonder in students."
The UTA College of Science, a Texas Tier One and Carnegie R1 research institution, is preparing the next generation of leaders in science through innovative education and hands-on research and offers programs in Biology, Chemistry & Biochemistry, Data Science, Earth & Environmental Sciences, Health Professions, Mathematics, Physics and Psychology. To support educational and research efforts visit the giving page, or if you're a prospective student interested in beginning your #MaverickScience journey visit our future students page.