Maverick Science Student Stories
Your story could be next!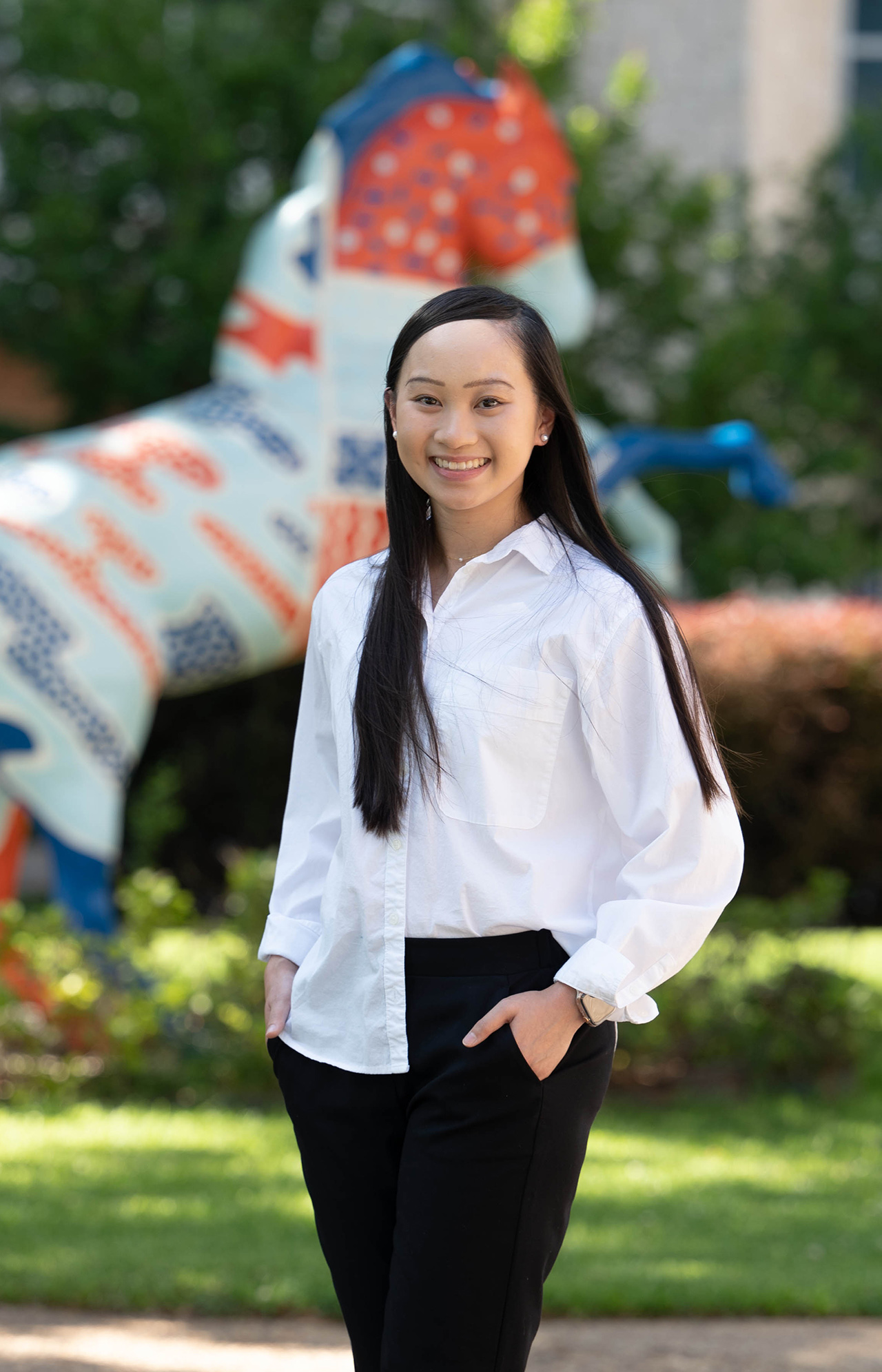 Katherine
Major: Biology (pre-dental student)
Campus Involvement: Pre-Dental Society, Mavericks for Medical Humanities, Advancement of Females in Medicine, Circle K International, Vietnamese Student Association
Fun Fact: Prior to attending UTA, I performed figure skating competitively for 12 years. I have had the pleasure of coaching the sport for the past four years as a way to help athletes also achieve their goals in figure skating.
--
I was born and raised here in Arlington. Growing up here, I knew that I wanted to further my education at a university close to home. In addition, I chose to attend The University of Texas at Arlington because it was the best financial option for my family.
As a student who was set on having a future career in healthcare, I was still exploring which specific field that I would want to pursue. Therefore, I selected my major to be biology as it was broad enough to provide me with a good foundation into any field of healthcare, but also it was specific enough that I could solely focus on the science courses needed to become a future doctor.
I initially became interested in dentistry when attending UTA's Involvement Fair that was organized to offer freshman students opportunities to make the most of their college experience such as becoming a part of organizations, volunteering events, sororities, etc. Through this event, I discovered the UTA Pre-Dental Society and became drawn to the artistic and scientific nature that dentistry provides in the field of healthcare.
My best advice for high school students who are thinking to come to UTA is do not hesitate to do so. Choosing to attend UTA was the best decision I could have made for myself to further my education. When you come to campus, you truly feel welcome with kind, helpful, and diverse students and faculty. UTA has some of the top-rated programs to help you pursue your career dreams. As a pre-dental student, I have been given endless amounts of resources by the UTA Pre-Dental Society and the pre-health advisor to help me achieve my goals of becoming a future dentist. You will be guided through what is needed to be done from freshman year to senior year of undergraduate studies on how to develop a good application and apply to dental school. As for those who are unsure of which career path they may want to pursue, do not fear as UTA offers many opportunities to explore what interests you most such as the Involvement Fair, Student Organizations Fair, and Activity Fair.
My experience at UTA has been nothing but outstanding. This university was everything that I had hoped for and more. Through my experience as a Maverick, I have been surrounded by much cultural diversity among the students, inclusivity through the organizations and events on campus, many options for academic assistance, and truly caring faculty. All of these things that I have experienced at UTA have made me beyond proud to be a forever Maverick!