Maverick Science Student Stories
Your story could be next!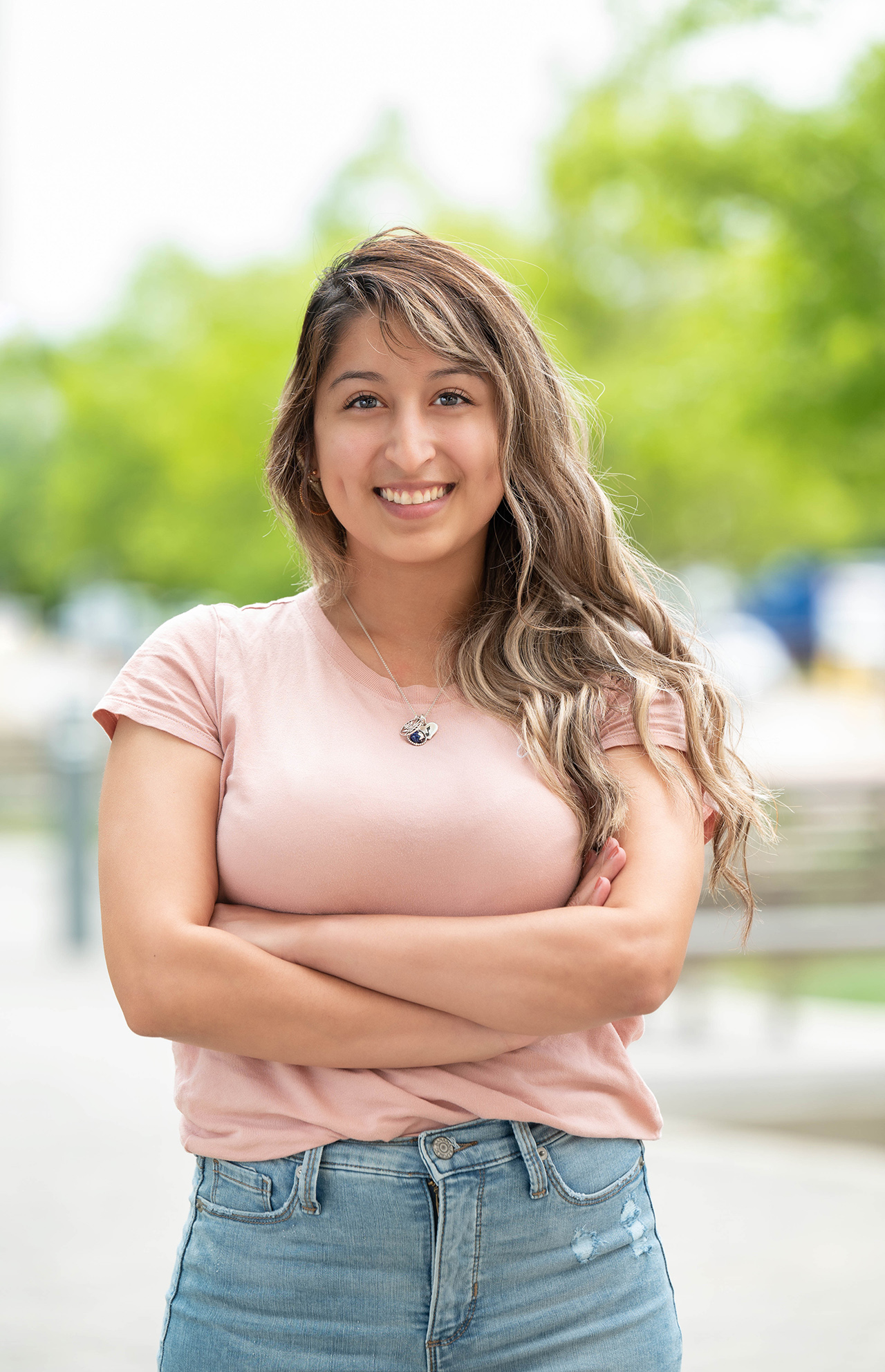 Tiffany
Degree Program: Ph.D. student in psychology
Fun Fact: I love traveling; I once backpacked through Europe and managed going to eight cities (London, Paris, Rome, Pisa, Florence, Venice, Prague and Barcelona) in 12 days. Very tiring but very beautiful!
--
I grew up in Dallas but attended Duncanville ISD schools and graduated from Duncanville High School. I received my bachelor's degree from John Brown University in northwest Arkansas, but for graduate school I wanted to be closer to home, so UTA was in a great location where I could be close to campus, home and near two major cities. I love how close UTA is to home; after being away for my undergrad, I really started to appreciate this lovely city!
I chose to study psychology because it's such a broad field and I've loved every class I've taken. I'm especially taken by neuroscience because it intertwines biology, chemistry and psychology together and allows us to dive deep into the depths of the nervous system that we are still trying to figure out today! There is always something new to learn in this field and it's completely fascinating.
In my undergraduate years, I started out with field research, counting the repopulation of different fish species that were killed off when a large septic tank broke down and polluted a large creek nearby. I switched over to lab research right before starting graduate school and I started helping out a former graduate student with her dissertation research when I first joined the lab at UTA. She used operant conditioning chambers to assess reward and motivational tasks in rodent models, so naturally I gravitated towards looking at other neurodegenerative diseases that might affect these abilities. I chose my thesis topic based on this; I'm looking at non-motor symptoms, specifically cognitive deficits and pain, associated with Parkinson's disease using a 6-hydroxydopamine lesion in the substantia nigra, which is a region of the brain.
I would tell a student who was thinking about coming to UTA and becoming part of the College of Science to do it! I have had great experiences with my professors here at UTA. The faculty are very welcoming and friendly. They have been patient and understanding, and of course, very knowledgeable in their field. Any major in science can be daunting, even if you love the topic, but in my experience, the professors here are great and have helped me every step of the way!