The Heights on Pecan photos
About The Heights on Pecan
Address:
1225 S. Pecan St, Arlington, Texas 76010
Welcome to The Heights on Pecan, or The Heights. This community is nestled just south of the College Park District and features a large list of community amenities including: spacious, fully-furnished rooms, a swimming pool, workout facility, and a covered parking garage. Students living in The Heights on Pecan can choose from one, two, or four bedroom floor plans. All bills are paid at The Heights on Pecan!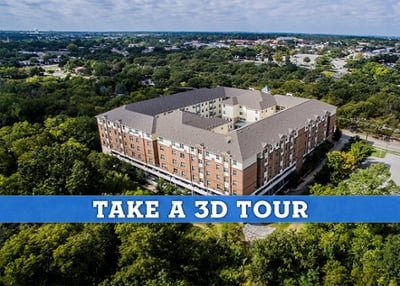 Features
Utilities Included
High-speed Internet
Furnished
Swimming Pool
Access to Swimming Pool
Fire Sprinkler System
Washer and Dryer in Apt
12-month lease term
Ceiling Fans
Dishwasher
Open Year Round
Refrigerator
Hard-wood Style Flooring
Walk-in Closets
Mini-blinds
Self-cleaning Stove
ROOMMATES AND LEASING FOR BY-THE-BEDROOM APARTMENTS
Having a roommate is a great way to meet people and stay connected to the campus. The Heights on Pecan is one of our apartment communities that is leased by the bedroom. Residents may request to live with a designated student based on a self-selection process. A by-the-bedroom lease means that each person living in the apartment has his or her own individual lease and is responsible for his or her own rent.
Residents in efficiency or one-bedroom units at The Heights on Pecan may choose to share a unit with a spouse or immediate family member. Residents in two- and four-bedroom units are assigned to the unit based on the same gender. It is important to note that all bedrooms are furnished with one full sized bed in The Heights. Four-bedroom units have a maximum occupancy of four students.