About Timber Brook
Address:
400 - 410 Kerby St., Arlington, Texas
Welcome to Timber Brook. This community features a large list of community features including a swimming pool and outdoor picnic areas. Custom designed for your comfort and convenience, these spacious apartments are located in the heart of the UT Arlington campus. These apartments are leased by the bed and are furnished.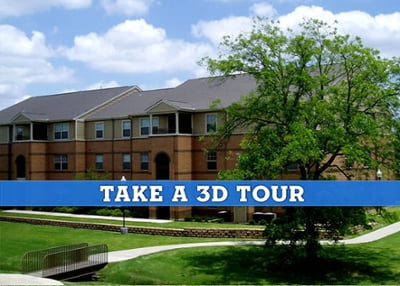 Features
12-month lease term
Utilities Included
Fire Sprinkler System
Access to Swimming Pool
Carpeting
Ceiling Fans
Deadbolt Security Locks
Dishwasher
High-speed Internet
Spacious One and Two Bedroom Floor Plans
Mini-blinds
Open Year Round
Refrigerator
Swimming Pool
Walk-in Closets
Washer and Dryer in Apt
Furnished
Bedroom:
2 Twin XL Beds
2 Night Stands
2 Study Desks
2 Desk Chairs
Living Room:
1 Standard size sofa
1 Club Chair
1 Coffee Table
2 End Tables
1 Entertainment unit
This furniture package offers flexibility. Residents who prefer more affordable accommodations can have their own bed in a shared bedroom.
ROOMMATES AND LEASING FOR BY-THE-BEDROOM APARTMENTS
Having a roommate is a great way to meet people and stay connected to the campus. Timber Brook is one of our apartment communities that is leased by the bedroom. Residents may request to live with a designated student based on a self-selection process. A by-the-bedroom lease means that each person living in the apartment has his or her own individual lease and is responsible for his or her own rent.
Residents of Timber Brook one-bedroom option may choose to share a unit with a spouse or immediate family member contingent upon availability. Residents in two-bedroom units are assigned to the unit based on the same gender. It is important to note that all bedrooms are furnished with two twin beds in Timber Brook. Two-bedroom units have a maximum occupancy of four students.
Schedule a tour!
Check out our Residence Halls and Apartments in person, or with our virtual tours.
Housing Tours