Parents and Families
Find supportive resources to promote your student's success at UTA.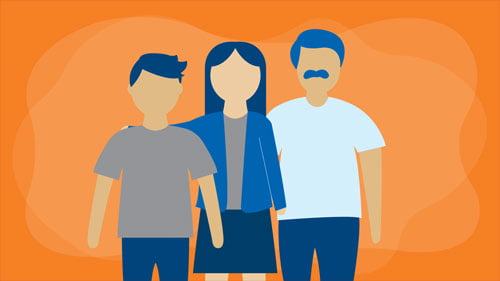 PARENTS AND FAMILIES
Parents and families are an invaluable part of a student's personal and academic success, and they often rely on you in making important decisions. UTA provides programs and resources designed to help students achieve their goals. Please take some time to learn more about some of these programs and help us reinforce the message that support is necessary for success in college.
Please Note:
Although stress is a common student experience, if you notice your student is having difficulty coping or is in emotional distress, please encourage them to seek help. Due to confidentiality, please note that CAPS is available to consult regarding general student resources and support, however we are unable to confirm if your student has seen a counselor without a written release
CAPS Emergency Procedures Community That Cares CAPS Confidentiality