Group Counseling
Group counseling offers students a space to connect and increase insight toward emotional and relational goals.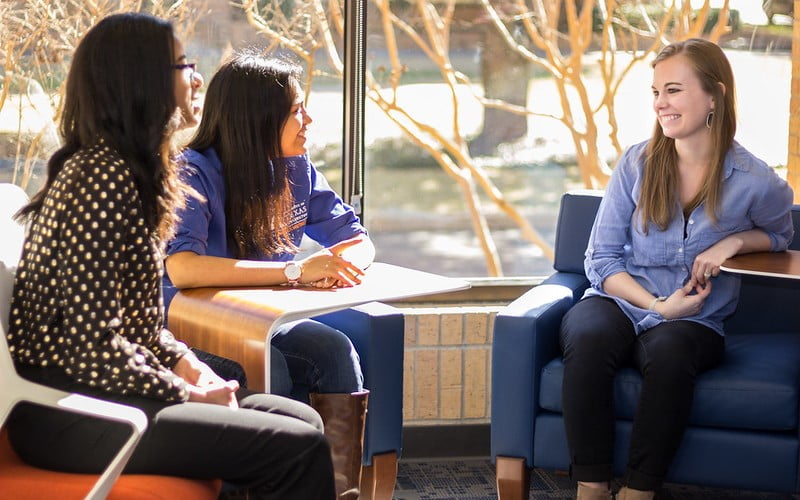 Group counseling
Group counseling is a place where students come together to share experiences, build self-awareness, and learn from each other in a unique environment. Groups provide opportunities to increase insight and improve interpersonal relationships.
CAPS Groups
CAPS offers a variety of groups each semester that address common concerns such as isolation, depression, anxiety, relationship issues, and academic stressors. Most groups meet weekly for 60-90 minutes. Participation in a group is by referral only. If you are not established with a CAPS counselor, please call 817-272-3671 to schedule an initial visit and let the counselor know you are interested in group counseling.
Understand how early life events may be impacting you now and learn ways to heal through compassion. Group offered for two separate rounds. Screening required.
First Round: February 15th - March 8th, 10:30 am-11:30am
Second Round: March 22nd - April 12th, 3:30pm - 4:30pm
Contact: Dr. Katie Winikates or Dr. Vickie Goins
This art therapy group is designed to identify, explore, and reflect on identity of self. Various art mediums and materials will be used to explore the uniqueness of self. Screening required.

March 23rd - April 27th
2:00pm - 3:30pm
Ransom Hall Room 303
Contact: Avni Vyas, Ph.D. at 817-272-3671
Feeling like a stressed mess? Feeling like you've been thrown into a circus, but never learned how to juggle?
Join us as we explore how to improve organization, planning, time management, and motivation with busy students like you. Whether in person or virtually, come LEARN the first steps in taking charge of your brain, organizing your life, and getting things done. We can't promise a magic cure, of course, but we hope that after this 5-session workshop you'll leave feeling less of a mess.
Occurring February 10 - March 10
11am- 12:30pm, Ransom Hall 310 and on Zoom
Registration required:
Click here to register.