Innovative Collaboration
If your company is interested in partnering with UTA, we can help. We'll take a holistic approach to identifying your needs and help streamline your experience working with UTA.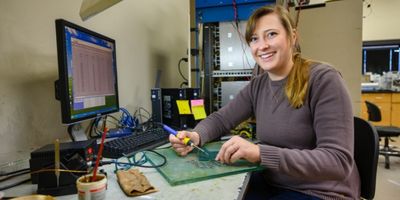 Educating tomorrow's workforce
Through a multidisciplinary education and hands-on learning with industry and community partners, UTA is preparing the next generation of workforce talent.
Biotechnology

Energy

Health care

Materials

Translation & Localization

Transportation
Business Solutions
UTA can help your company advance to the next level.
Workforce Recruiting
UTA's Career Development Center offers a wide variety of engagement and branding opportunities to help your organization connect with future talent.
Learn about UTA's Career Center
Manufacturing Assistance
The Texas Manufacturing Assistance Center (TMAC) delivers hands-on business management, technology and operations solutions to a wide range of businesses, including manufacturing, distribution, logistics, construction, health care and government.
Learn more about TMAC