We are pleased to announce that the University of Texas at Arlington has chosen Canvas as our new Learning Management System (LMS).
Canvas offers exciting features and opportunities for innovation allowing faculty to create engaging and meaningful learning experiences for our students. Canvas is a cloud-based learning management system by Instructure. UTA faculty champions and early adopters have begun training as they test this new LMS in Fall 2018 and Spring 2019.
WHY CANVAS?
It is 100% cloud hosted with 99.98% reliability.

Promotes student-centered learning, allowing greater student engagement with course content, activities and practices in order to build lasting understanding and connection to the faculty and program.

Offers an innovative platform that is intuitive, easily accessible via a phone app, and offers templates and sharable content for faculty.


Many of the K-12 districts in our area use Canvas and many of our students are familiar with this platform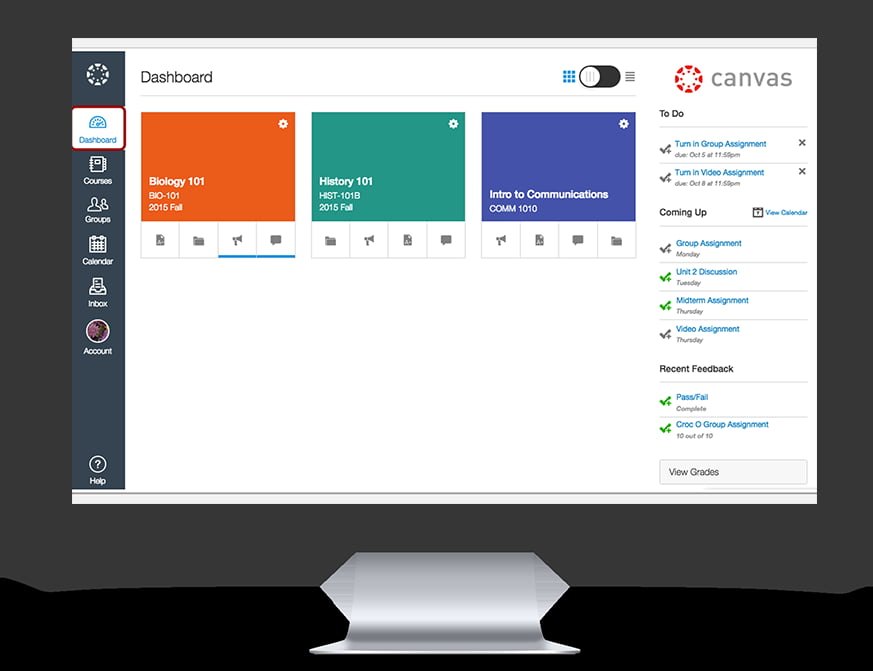 HOW DO YOU LOGIN?
YOU HAVE SEVERAL OPTIONS FOR LOGGING INTO CANVAS:
1. Log-in through UTA's main webpage: www.uta.edu and click on either "Students" or "Faculty/Staff" to find the Canvas link.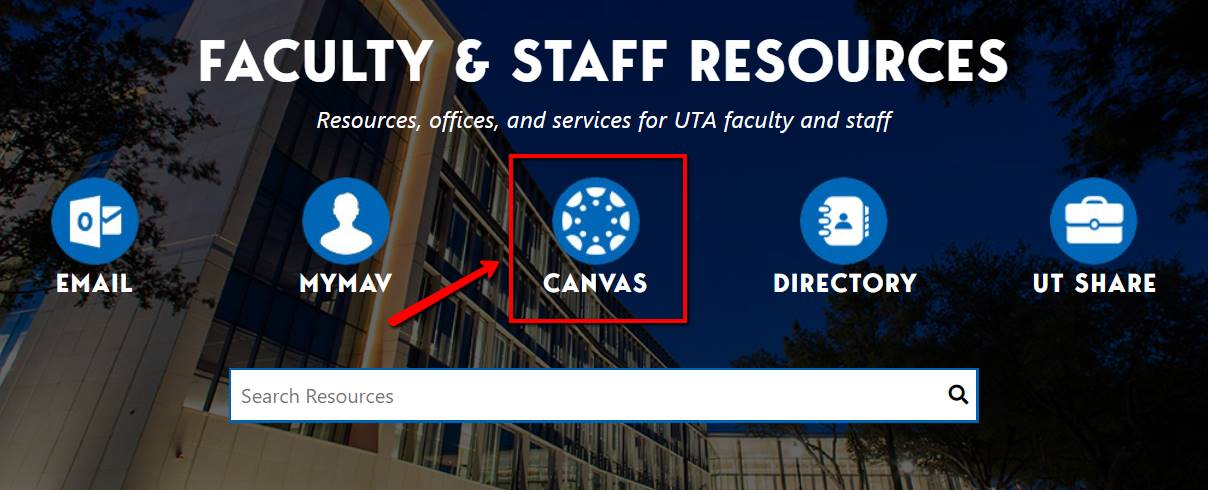 2. Log-in at uta.instructure.com
3. Log-in using the office 365 waffle.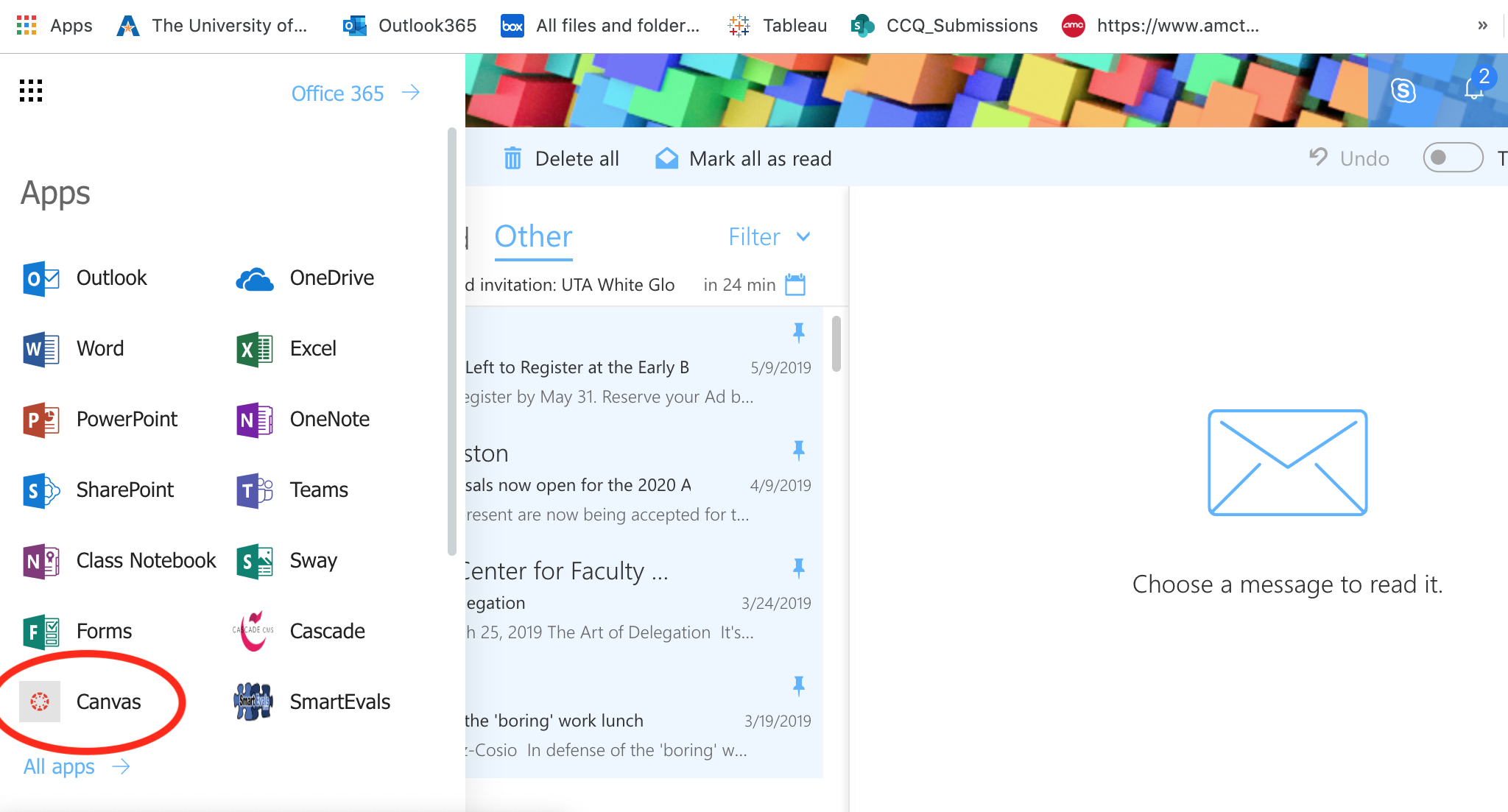 Contact Us
The LMS transition to Canvas is currently supported through the joint efforts of the Office of the Provost, Global Education, and the Office of Information Technology (OIT). Please feel free to contact the LMS transition team with any questions you may have.
canvasteam@uta.edu