Canvas by Instructure is the University of Texas at Arlington's Learning Management System (LMS). Canvas offers exciting features and opportunities for innovation allowing faculty to create engaging and meaningful learning experiences for UTA students.


LOG IN TO CANVAS
OPTIONS FOR LOGGING IN TO CANVAS:
1. Log in at uta.instructure.com
2. Log in through UTA's homepage: www.uta.edu and click on either "Students" or "Faculty/Staff" to find the Canvas link.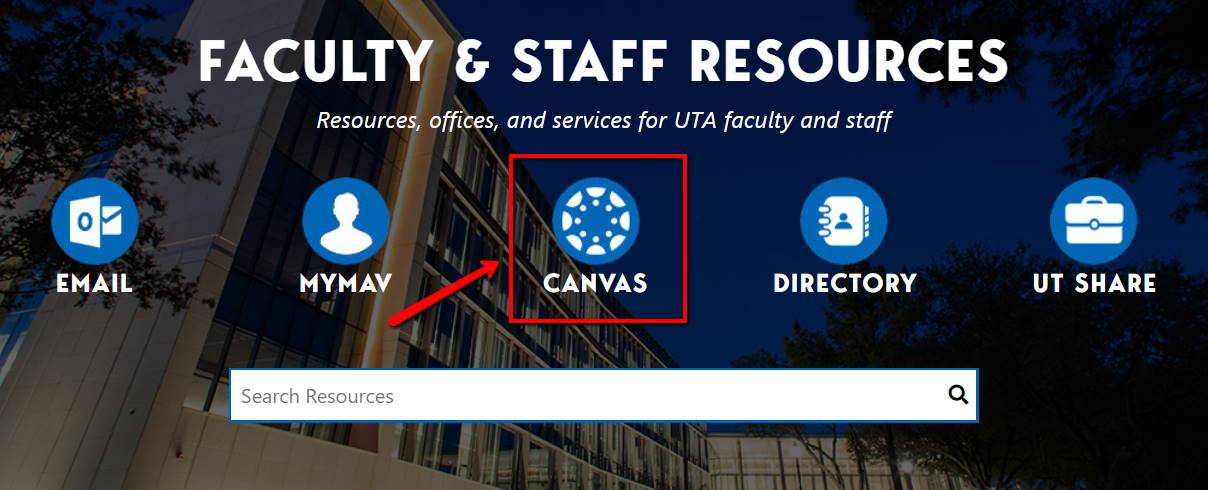 3. Log in using the Office 365 waffle.