About the Department of Electrical Engineering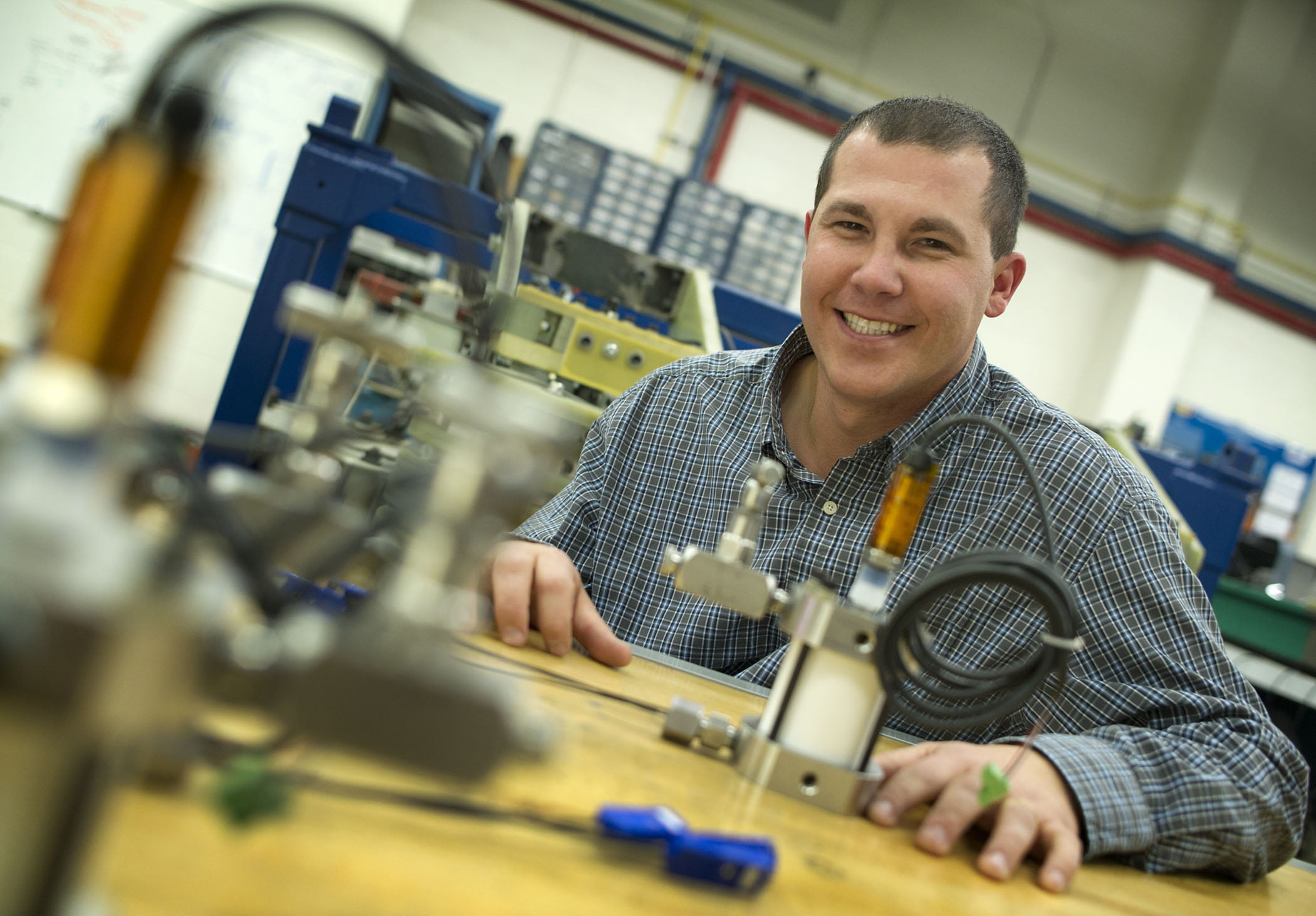 In Their Own Words
Electrical Engineering Department students and faculty talk about their research, their experiences, and what makes UTA unique.
Undergraduate Program Educational Objectives
The Program Educational Objectives are to produce graduates who:
Advance the mission of their organization by significantly contributing to any of the following disciplines: component and/or system design, R&D, manufacturing, customer support, technical training, sales and marketing.
Demonstrate leadership in one or more significant roles since graduation, as evidenced for example by successful entrepreneurship in a start-up, significant promotions and awards in a company or engineering firm.
Successfully build on the BSEE degree from UTA by: completing a graduate degree; or taking professional course(s); or earning professional certificate(s).


Undergraduate Student Outcomes
From these Program Educational Objectives, the department designed its baccalaureate program to offer its graduates the following student learning outcomes:
an ability to identify, formulate, and solve complex engineering problems by applying principles of engineering, science, and mathematics
an ability to apply engineering design to produce solutions that meet specified needs with consideration of public health, safety, and welfare, as well as global, cultural, social, environmental, and economic factors
an ability to communicate effectively with a range of audiences
an ability to recognize ethical and professional responsibilities in engineering situations and make informed judgments, which must consider the impact of engineering solutions in global, economic, environmental, and societal contexts
an ability to function effectively on a team whose members together provide leadership, create a collaborative and inclusive environment, establish goals, plan tasks, and meet objectives
an ability to develop and conduct appropriate experimentation, analyze and interpret data, and use engineering judgment to draw conclusions
an ability to acquire and apply new knowledge as needed, using appropriate learning strategies
Accreditation
Our Bachelor of Science degree program in Electrical Engineering (BSEE) has been continuously accredited since 1965 by the Engineering Accreditation Commission (EAC) of ABET.
Administration
Dr. Diana Huffaker
Professor and Chair
817-272-3934
diana.huffaker@uta.edu
Dr. Jonathan Bredow
Professor & Associate Chair
817-272-3472
jbredow@uta.edu
Dr. Sungyong Jung
Associate Professor & Associate Chair
817-272-1338
jung@uta.edu
Undergraduate Applicants
Graduate Applicants