About the Department of Electrical Engineering
The Electrical Engineering Department is developing innovations in unmanned vehicle systems, sensor systems, photonics, power grids and healthcare. With access to world-class facilities like the Shimadzu Nanotechnology Research Center, our students and faculty work closely on cutting-edge technology that is changing how we responsibly and efficiently power the world around us, and how we monitor our health and well-being.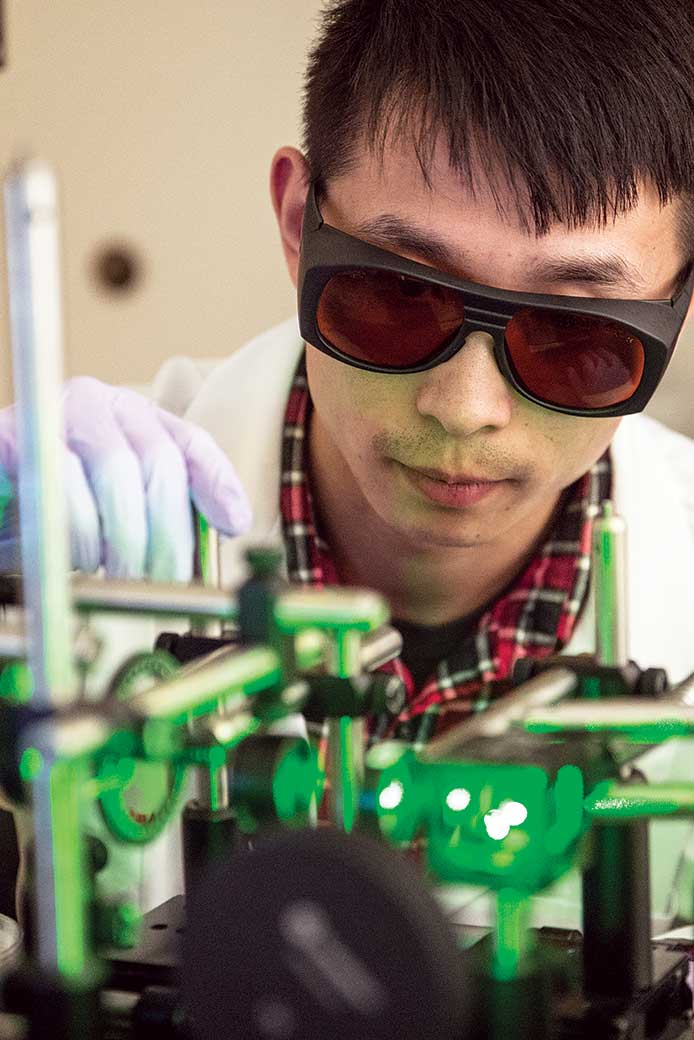 Electrical engineering is perhaps the most versatile engineering career path. As an electrical engineer, you will solve pressing, socially relevant problems through software development, theory, nanofabrication and systems design. We will help you prepare for career opportunities in wide-ranging areas such as 5G-and-beyond communication links, Internet of Things, machine learning to support autonomous vehicles, cyber-physical systems for energy security, power distribution and energy storage or medical delivery, and new diagnostic tools.
Our faculty pursue research in power and energy; cyberphysical and control learning; photonics; sensors and Internet of Things; and signal processing and machine learning.
More than half of our undergraduate students complete a co-op or internship to gain practical work experience prior to graduation, and they are often hired by the companies they intern with. You can find your own opportunity, or the Engineering Co-op/Internship Office can help you.
Students may work alongside faculty on funded research, doing real lab work and gaining valuable skills. Qualified students may use federal work-study funds to participate in such research, and the College of Engineering sponsors more than 40 undergraduate research projects each year.
Finally, all undergraduate students complete a capstone course prior to graduation, finding solutions to real-world problems, often with financial support from an industry partner.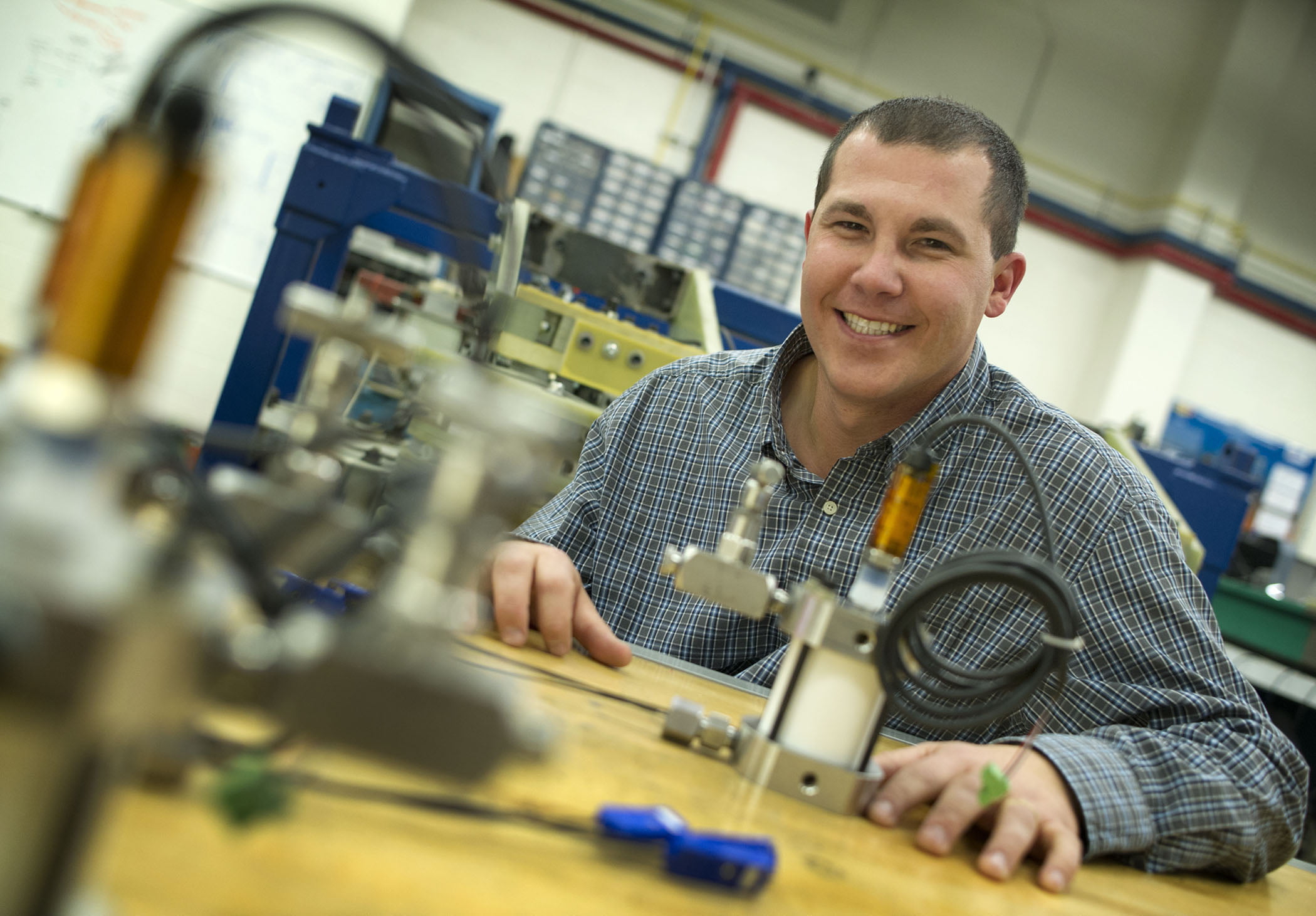 In Their Own Words
Electrical Engineering Department students and faculty talk about their research, their experiences, and what makes UTA unique.
Undergraduate Program Educational Objectives
The Program Educational Objectives are to produce graduates who:
Advance the mission of their organization by significantly contributing to any of the following disciplines: component and/or system design, R&D, manufacturing, customer support, technical training, sales and marketing.
Demonstrate leadership in one or more significant roles since graduation, as evidenced for example by successful entrepreneurship in a start-up, significant promotions and awards in a company or engineering firm.
Successfully build on the BSEE degree from UTA by: completing a graduate degree; or taking professional course(s); or earning professional certificate(s).


Undergraduate Student Outcomes
From these Program Educational Objectives, the department designed its baccalaureate program to offer its graduates the following student learning outcomes:
an ability to identify, formulate, and solve complex engineering problems by applying principles of engineering, science, and mathematics
an ability to apply engineering design to produce solutions that meet specified needs with consideration of public health, safety, and welfare, as well as global, cultural, social, environmental, and economic factors
an ability to communicate effectively with a range of audiences
an ability to recognize ethical and professional responsibilities in engineering situations and make informed judgments, which must consider the impact of engineering solutions in global, economic, environmental, and societal contexts
an ability to function effectively on a team whose members together provide leadership, create a collaborative and inclusive environment, establish goals, plan tasks, and meet objectives
an ability to develop and conduct appropriate experimentation, analyze and interpret data, and use engineering judgment to draw conclusions
an ability to acquire and apply new knowledge as needed, using appropriate learning strategies
Accreditation
Our Bachelor of Science degree program in Electrical Engineering (BSEE) has been continuously accredited since 1965 by the Engineering Accreditation Commission (EAC) of ABET.
Administration
Dr. Diana Huffaker
Professor and Chair
817-272-3934
diana.huffaker@uta.edu
Dr. Jonathan Bredow
Professor & Associate Chair
817-272-3472
jbredow@uta.edu
Dr. Sungyong Jung
Associate Professor & Associate Chair
817-272-1338
jung@uta.edu
Undergraduate Applicants
Graduate Applicants