Makerspace Equipment in EE Lab
UTA Electrical Engineering has a Maker Space located in room 131 Nedderman Hall. There are two 3D printers and two PCB milling machines, a tool shop, and three workstations.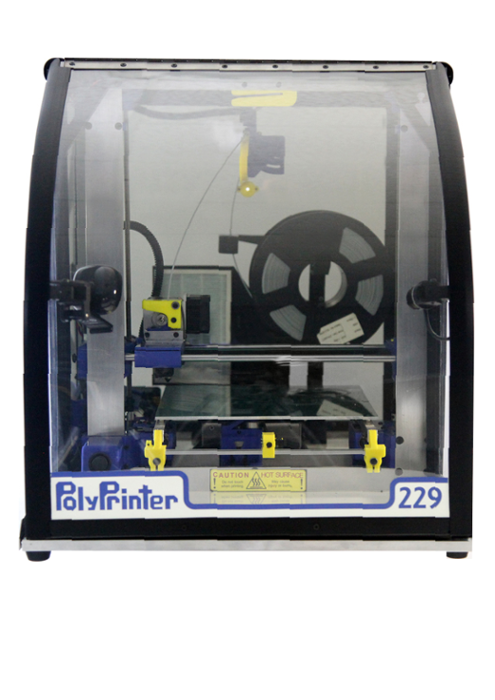 3D Printers
Just like the 3D printers in the library, we have two Polyprinter 229's.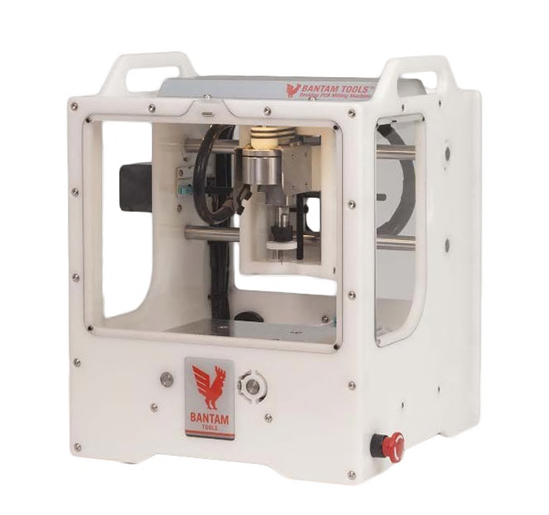 Milling Machine / PCB Mill
These milling machines also can make single and double sided PCB's straight from Eagle software (See the PCB-design tab).
Workstations
There are 3 Dell 5810 Workstations available in the Maker Space. Students needing extreme processor power for software titles such as Ansys, Autocad or Matlab have priority on these special computers.There is also a cart with a Power Supply, Signal Generator, Digital MultiMeter and an Oscilloscope for use at these workstations.
Ansys 17.2
Electronics Desktop
EMIT
Savant
Simplorer
SIWave
Adobe Pro XI
National Instruments 2017

LabView
LabWindows
TestStand
DI Adem
Vision Builder
Adobe Creative Cloud 2017
After Effects
Animate
Audition
Bridge
Dreamweaver
Illustrator
InCopy
InDesign
Muse
Photoshop
Prelude
Premiere Pro
AutoDesk 2017
AutoCad
3DS Max
Fusion 360
Eagle
Cadence
Allegro
Capture
PSpiceAD
PCB Editor
PCB Router
Keysight
Advanced Design System (ADS)
Office 2016
Access
Word
Excel
PowerPoint
TI Code Composer 7.2
MPLab X
Mathworks Matlab R2017a
Stellarium
Tool Shop
There is a small workshop with two drill presses, a band saw, scroll saw, sander and pneumatic nail gun. There is also a Tap and Die set, a vice, various saws, hammers and tape measures.
Location and Contacts
Mailing Address
: Box 19016, Arlington, TX 76019
Deliveries
: Nedderman Hall, Room 518, 416 Yates St., Arlington, TX 76010
Phone
: 817-272-2671
Administration
Dr. Diana Huffaker
Professor and Chair
817-272-3934
diana.huffaker@uta.edu
Dr. Jonathan Bredow
Professor & Associate Chair
817-272-3472
jbredow@uta.edu
Dr. Sungyong Jung
Associate Professor & Associate Chair
817-272-1338
jung@uta.edu
Undergraduate Applicants
Graduate Applicants