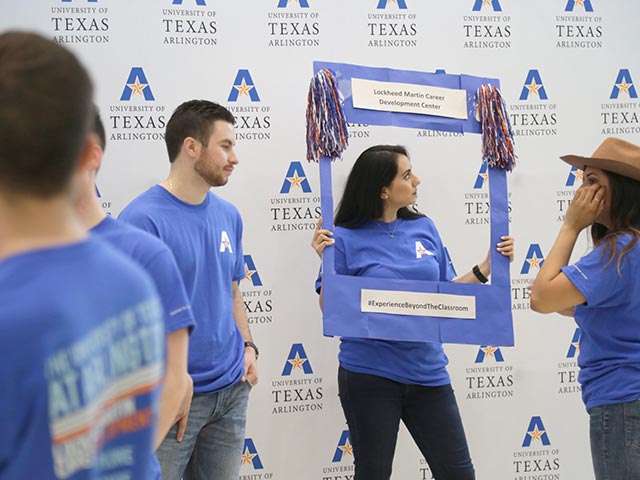 Speak Out!
In today's media crazy marketplace, where every misstep of an individual or company is tweeted, posted and instantaneously available to the world via the Internet, Public Relations practitioners are often the most important and visible faces of their corporations and organizations. UT-Arlington's Public Relations (PR) major prepares students to speak out in this often chaotic and exciting area.
What Can You Do With A Public Relations Degree?
Public Relations Specialist
Public Relations Manager
Communications Planner
Social Media Marketing Specialist
Event Coordinator
Courses In The Major
Foundational Courses
COMM 2311 - Writing for Mass Media
COMM 3315 - Communication Theory
COMM 3300 - Communication Technology
COMM 3310 - Communication Law and Ethics
ADVT 2337 - Introduction to Advertising
PREL 2338 - Introduction to Public Relations
Select Advanced Courses
PREL 3303 - PR Methods
PREL 3305 - PR Management
PREL 4300 - PR Case Studies
PREL 4316 - PR Campaigns
You can find the official link to all Communication and Public Relations courses in the University Catalog.
Internships and Opportunities
We encourage all eligible students to do an internship while a Public Relations student.
Public Relations Coordinator
Dr. Tom Christie,
PhD
Public Relations Sequence Coordinator
Graduate Studies Coordinator and Advisor
Professor, Public Relations