STARTALK: "PATH TO CAREERS IN U.S.-RUSSIA DIPLOMACY" | JANUARY 2024 TO DECEMBER 2024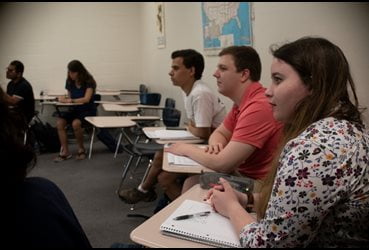 ABOUT THE PROGRAM
NSA-sponsored, free to students year-round (January 2024 to December 2024) Russian immersion program for 30 students (high school juniors to college sophomores).
Through a series of debates, guest-facilitated discussions, role-plays, community service, and other activities, this student-centered program will engage participants in topics relevant to U.S.-Russia affairs and prepare them for language careers to meet national security needs. The highlight of the program is a two-week residential camp in the summer of 2024.
WHO CAN APPLY
Applicants must be 11-12th grade or college/university freshmen or sophomore students enrolled in a U.S. institution.
Applicants must be at least at the novice Russian level by January 2024 and intermediate by the summer camp.
Applicants must commit to participation in the entire program.
PROGRAM SCHEDULE

Spring 2024 (15 synchronous online classes, will be held on Wednesday nights, 6-8 PM Central Time),
Summer 2024 (July 15-29: 2-week residential camp on UTA campus),

(Arrival on July 11 in the afternoon, departure on July 26 in the morning).
Fall 2024 (15 synchronous online classes, will be held on Wednesday nights, 6-8 PM Central Time).
HOW TO APPLY
Fill out an online application here

https://forms.office.com/r/kQkZe9gRQB

. This form will take you approximately 15 minutes to complete.

Please e-mail a digital copy of your unofficial transcript to

startalkrussian@uta.edu

.

You will also need the name and email address of a teacher who has agreed to fill out a recommendation form on your behalf. You will need to indicate this information in your online application.
Deadlines:
Application deadline: October 15, 2023.
Teacher recommendation form must be submitted: by October 20, 2023.
Invitations for oral online interviews: before November 1, 2023.
Student acceptance notification: by December 1, 2023.
Student attendance confirmation: by December 7, 2023, or as requested.
REQUIRED LEVEL OF RUSSIAN
Intermediate Russian language proficiency is a prerequisite for the summer camp. Students at novice levels may be admitted to the pre-program online activities in the spring of 2024 that will support learners in reaching intermediate proficiency.
Interested in applying but have no knowledge of Russian yet? Apply now and we will help you get to the required level by January 2024. You can enroll into/audit the UTA Beginning Russian I-II course in Fall 2023 (RUSS 1441-1442) (MWF 10-11:50 Central Time).
BENEFITS TO STUDENTS
Upon successful completion of the program, students will
demonstrate an intermediate-high/advanced-low level of Russian language proficiency,
have deeper understanding of U.S.-Russia relations,
and be equipped to pursue Russian language careers

.
Students enrolled at UTA will be eligible to receive up to 14 credit hours on their transcript at no personal expense, which is only three classes away from completing a Russian minor.
Through testing, students will not only certify their Russian proficiency level, but qualified candidates will be credentialed with the nationally recognized serial-numbered Global Seal of Biliteracy that will increase students' marketability and confidence in their abilities.
PROGRAM COST
The entire program is sponsored by the NSA STARTALK grant, so it is free for students. This includes the residential summer camp lodging and meals. For non-local participants, airfare may be covered as well.
All proficiency testing fees and posting credits fees will also be covered if done before the end of the program.
QUESTIONS? WOULD LIKE MORE INFORMATION?
E-mail: startalkrussian@uta.edu
Attend one of the information webinars:
August 3, 2023, 10-11 AM (Central Time) Link to join: Information Webinar August 3rd Teams Meeting
September 1, 2023, 3-4 PM (Central Time) Link to join: Information Webinar September 1st Teams Meeting
October 6, 2023, 3-4 PM (Central Time) Link to join: Information Webinar October 6th Teams Meeting
NON-DISCRIMINATION STATEMENT
It is the policy of The University of Texas at Arlington to provide an educational and working environment that provides equal opportunity to all members of the University community. In accordance with federal and state law, the University prohibits unlawful discrimination, including harassment, based on race, color, national origin, religion, age, sex, sexual orientation, pregnancy, disability, genetic information, and/or veteran status. The University also prohibits discrimination based on gender identity, and gender expression. See full policy here: 08D89616FAD6C6A425EEC76FFA2FBFD8



Iya Price
Coordinator of Russian
Assistant Professor of Instruction in Russian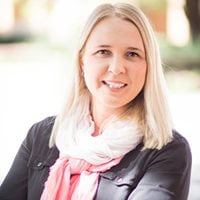 Lonny Harrison
Associate Professor of Russian