Medical Clinic
Consultative visits with medical providers are free of charge for eligible students. Charges vary for minor procedures and physical examinations.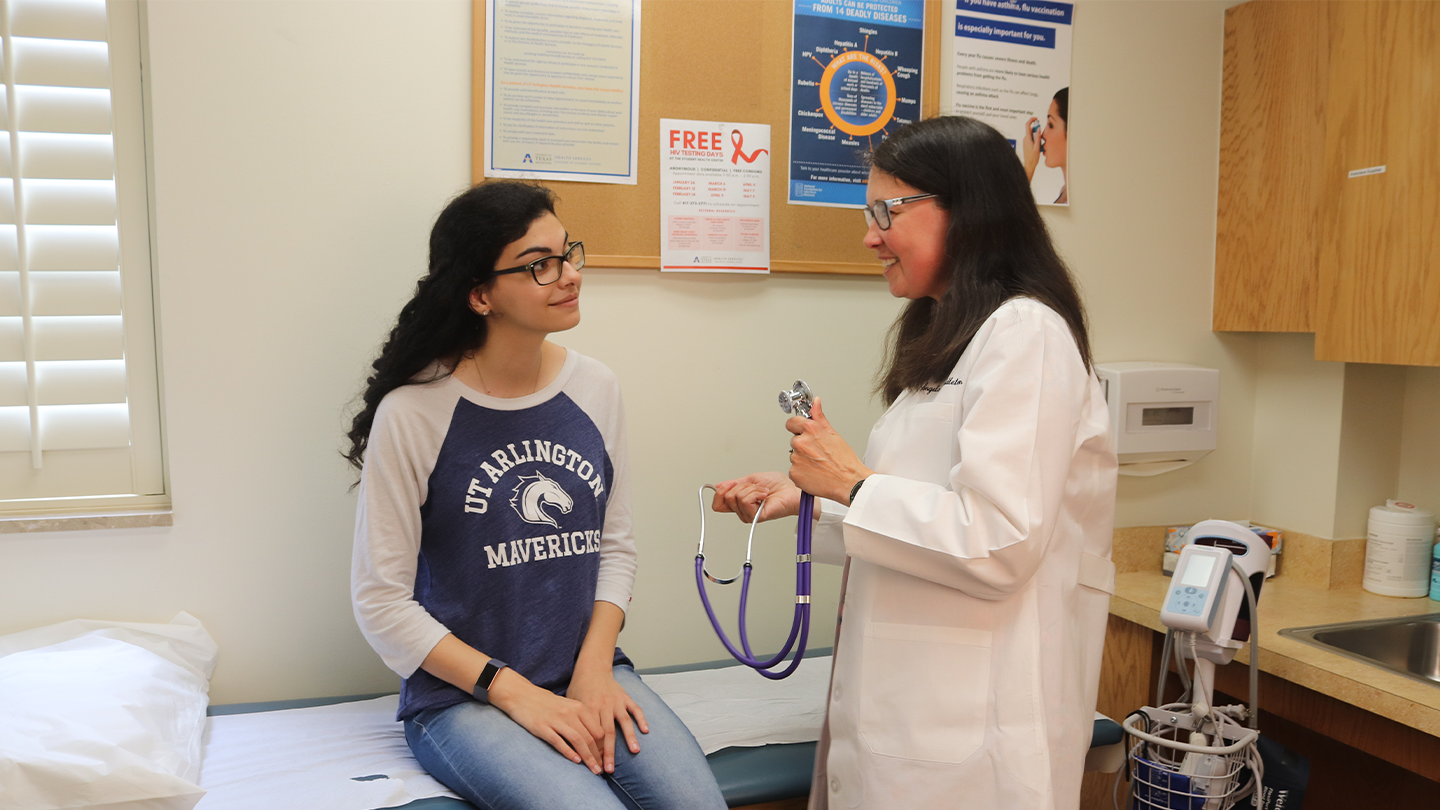 Medical Clinic
The medical clinic is staffed by board-certified family physicians, nurse practitioners and registered nurses. We offer medical care similar to what you would receive from your primary care provider, from diagnosing and treating common illnesses such as colds, flu, fevers, aches, and pains to performing minor procedures and physical examinations.
Minor Procedures Available Include:
Cryotherapy (wart treatment)
Ear irrigation
Toenail removal
Incision and drainage
Stitching and removal of stitches for wounds and sutures
Removal of foreign objects from superficial wounds or superficial eye, ear or nose
The medical clinic is located on the first floor of the health center and is supported by a COLA-accredited medical laboratory, x-ray department, immunization clinic, and a Class A (retail) pharmacy.
UpToDate Search
widget:
Use the search box to get answers to your medical questions
If you are seeing this, you have attempted to link to the UpToDate widget but are experiencing a problem. Please visit
UpToDate
for more information.
Your virtual visit will be with a Health Services physician or nurse practitioner. If you need lab testing, x-rays or a minor procedure, we will coordinate an in-person visit to the health center. Be open and honest with your medical provider, even if a topic feels awkward or embarrassing.
Call
817-272-2771
to schedule an appointment. A staff member will determine whether an in-person, phone consultation or virtual visit is needed. Virtual visits are free to all students who have paid the medical services fee with their tuition and fees. Access your virtual visit from your personal computer, laptop, tablet or smartphone and log into your visit 15 minutes early to test your video and microphone connection prior to starting.
Zoom for Healthcare is HIPAA compliant. For more information visit
HIPPA Compliance Guide
. All audio, video and screen sharing data are encrypted. Only open virtual visit invitations from
healthservices@uta.edu
. Do not share your link. When connecting with your medical provider, do so in a private area where you can speak openly.
Please Note:
For the safety of our patients and staff, we will schedule in-person appointments for acute illness or injury only after an initial telemedicine consultation in which the provider determines an in-person visit is necessary in order to provide treatment or care.
Please call 817-272-2771 to schedule an appointment.