Fall 2021 Senior Capstone Projects in Industrial, Manufacturing, and Systems Engineering
Fall 2021 Senior Capstone Projects in Industrial, Manufacturing, and Systems Engineering
Fall 2021 - Industrial Engineering Capstone Design
Calyan Wax Co.
Calyan Wax Co., a local candle making company strives to increase their production while maintaining low labor cost per candle. The Capstone team worked with the company to come-up with efficient solutions to implement in the facility to increase the daily capacity. In order to reach the goal, the team collected time study on the current production process and analyzed it to reach a root cause and implement solutions.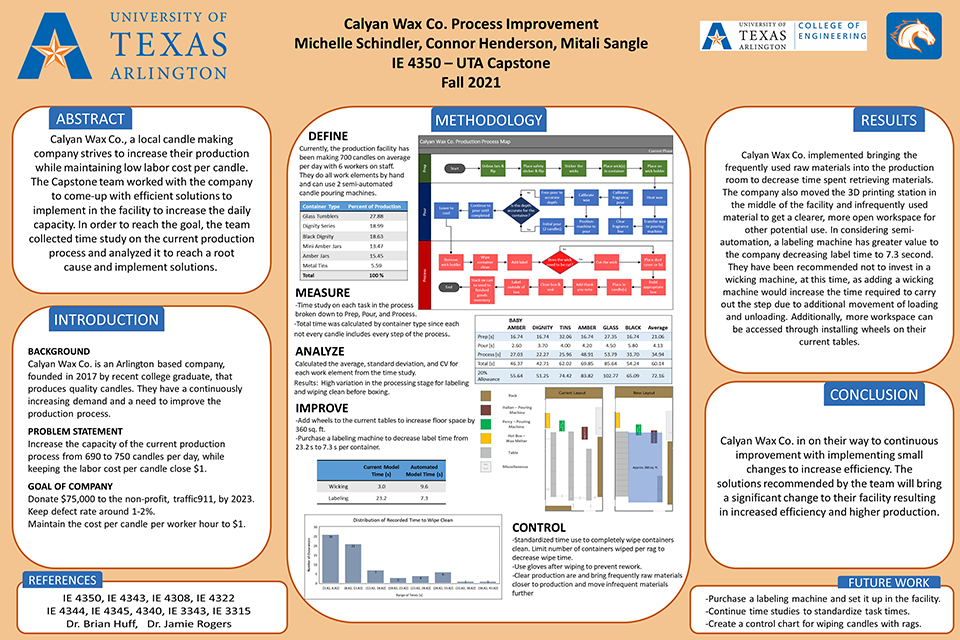 MI Windows - Improving Process Line Efficiency
MI Windows, a company focused on producing high quality windows, is unsatisfied with their current levels of efficiency on the 1620 manufacturing line being above desired takt time. By implementing the DMAIC process, we were able to improve the current process to match MI Window's needs.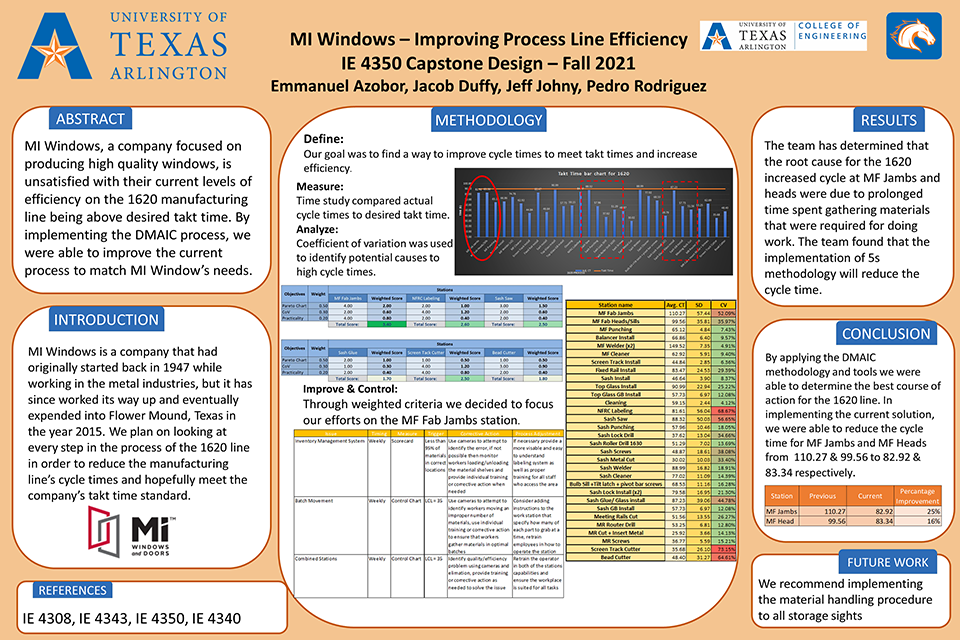 Tesla: Cross Docking Reduction
The Fremont Factory is the main manufacturing plant for all Tesla car models. Due to space constraints in the factory, the parts are stored in six external warehouses across northern California. The car parts arrive to the plant upon demand. Each warehousing operation runs differently due to its own set of constraints. A crucial question that must be made is "Where is the most optimal location to store this part?". To answer this question, there must be a robust decision-making process that is used to store commodities in the correct warehouse to avoid unnecessary costs. This project walks through the steps of defining the problem, measuring the current state, analyzing the process, defining methods to improve the process, and implementing the solution that can be used for future storage decisions.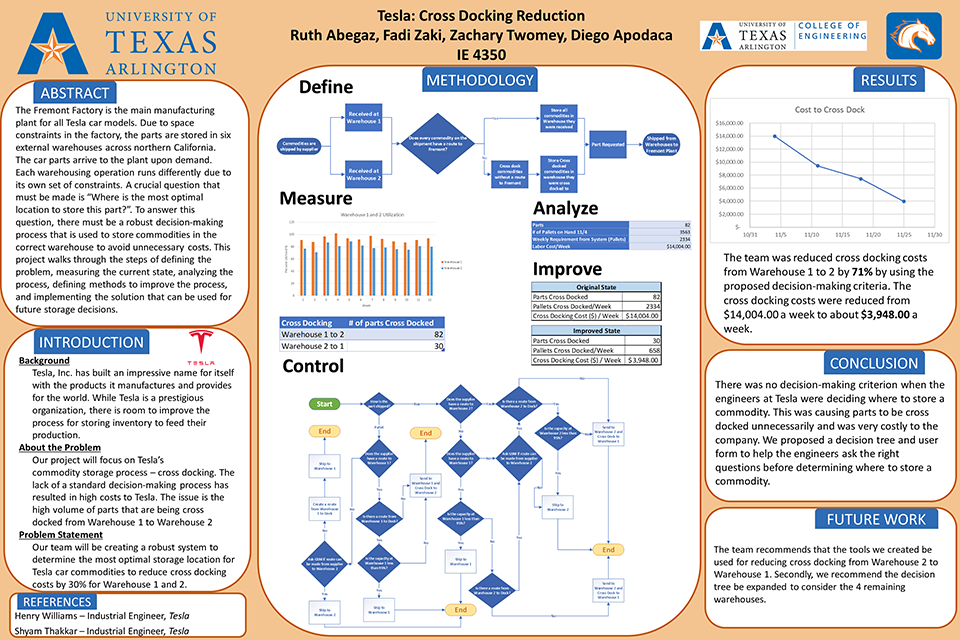 Farmer Brothers: Warehouse Inventory Management Optimization
Farmer Brothers, a coffee manufacturer who produces its own brand of commercial products, while also operating as a white label manufacturer for other commercial retailers. With a demand that is forecasted to increase in the following year, the management of inventory is important for the continuity of production, as the plant has begun to face limited space capacity within storage spaces containing packaging items. The project aims to improve inventory management and increase warehouse capacity to handle the future demand.