Fall 2022 Senior Capstone Projects in Industrial, Manufacturing, and Systems Engineering
Fall 2022 Senior Capstone Projects in Industrial, Manufacturing, and Systems Engineering
Fall 2022 - Industrial Engineering Capstone Design
Ensign Decor Inventory Management System Redesign
Ensign Decor's management team is unsatisfied with their current inventory management system. Unorganized warehouse causes extensive loading/unloading time, which causes fatigue conditionfor the workers after every operation. The project's goal is to reduce the load/unload time by 30% by optimizing and standardizing the inventory picking operations.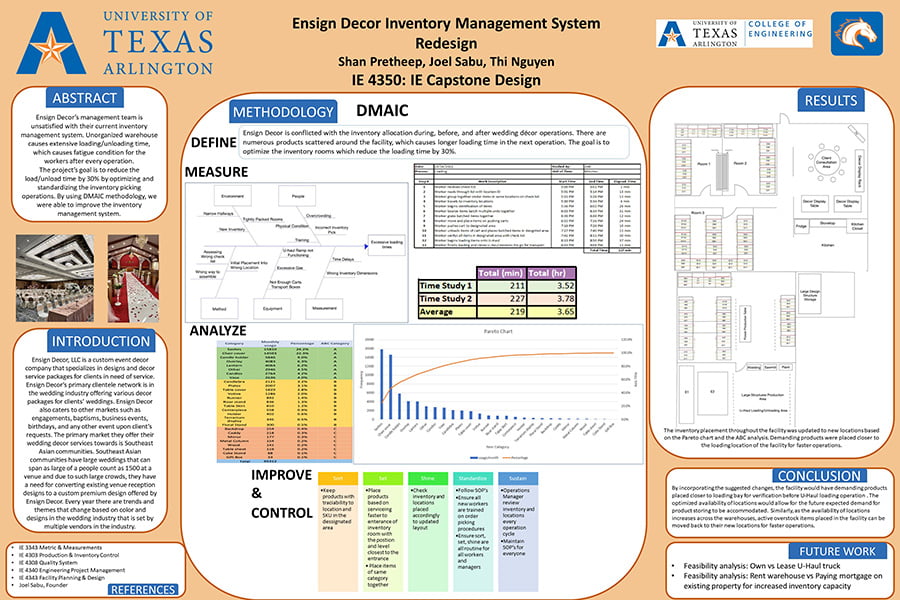 Coffee Diet at Farmer Brothers
Farmer Brothers Company, founded in 1912, is a coffee company that prides itself in roasting, manufacturing, and distributing high-quality coffees and more products to its customers. Currently, listed bag lengths have an inaccurate tare weight listed, thus causing excess coffee to be dispensed during packaging. Our project aims to analyze factors and limitations contributing to improper machine setup and implement a solution that minimizes the amount of sellable coffee given away.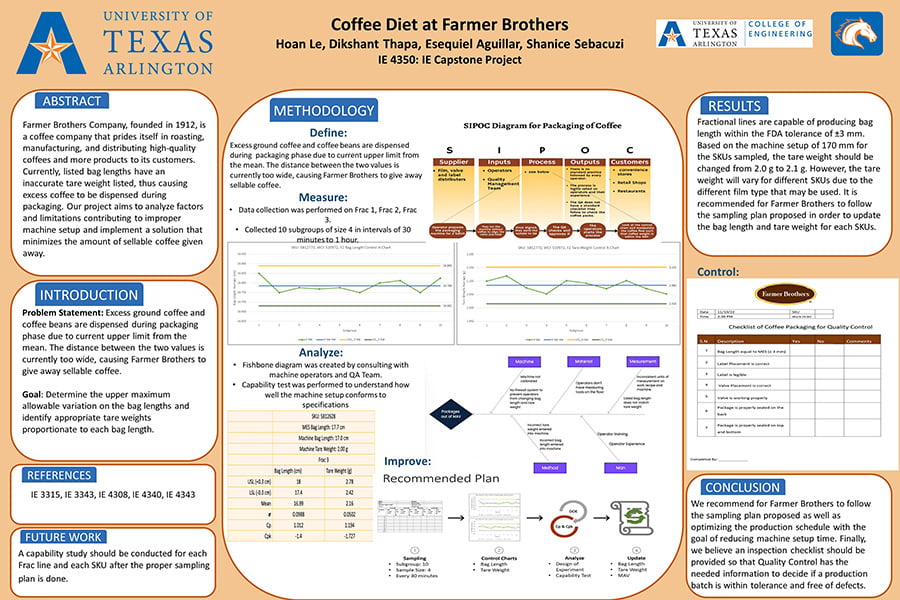 Farmer Brothers: Where in the Warehouse?
Farmer Brothers is a leading national coffee roaster, distributer, and wholesaler through many well-known brands, including its own. The Northlake facility has expressed the need to improve warehouse operations, which are lacking organization. Utilizing DMAIC methodology, our team has provided the framework for improvements to their warehouse layout and management enterprise system (MES).