Graduate Advising in Industrial, Manufacturing, and Systems Engineering
Graduate Advisors
Masters Advisors


Doctoral Advisor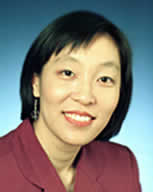 Graduate Advising
Masters Students
Submit the Graduate Advisor Contact Form to contact your advisors.
Doctoral Students
Email the Doctoral Advisor to contact your advisor.
Petition to the Graduate Faculty
Please use the online Graduate Student Petition Form to submit a petition to the Academic Dean. Be prepared to provide the reason(s) why you think that your petition should be granted, along with any supporting documents. If you seek an exemption to University policy, you must provide a justification for such an exemption.
Once you submit your petition, you will receive a copy of that petition via email. Please keep it for your records. At the same time, your petition will be routed to the appropriate University faculty and staff for their consideration. The Academic Dean of your College/School will approve or deny your request. The decision of the Academic Dean is final.
NOTE: Petitions requesting waiver of tuition, fees or parking tickets cannot be approved through the petition process.
Graduating Master's/PhD Students
1. Verify your degree plan
If you are entering your last semester, you must verify your degree plan with your academic advisor and make sure your admission status is updated if you were admitted other than unconditionally. Once you have verified that you will be graduating, you must apply to graduate before the application to graduate deadline.
2. Check the Graduate School Website for your final semester checklist
3. Submit a Degree Plan Worksheet
4. Transfer Credits
If you still have credits you'd like to transfer, you must submit a Transfer of Credit Worksheet with your other document before the university deadlines. (You can only transfer 6 credits as a Graduate student in our department and 0 credits as a Doctorate student).
Submit with your Degree Plan Worksheet and Final Master's Examination Report Form to the IMSE Academic Advising Coordinator , Woolf Hall, Room 325 before the advisor's deadline.
5. Submit a Final Master's Examination Report form
Complete the Final Master's Examination Report form. Please fill out only the top (name, date, ID, program, and degree) and bottom (committee chair and members) portions. PhD students do not need to turn in this form.
Submit with your Degree Plan Worksheet, and Transfer of Credit Worksheet to the IMSE Academic Advising Coordinator , Woolf Hall, Room 325 before the advisor's deadline.
6. Apply to Graduate
Apply to graduate through your MyMav student center by the university deadline and pay the applicable fees. Late applications received after the university deadline will have a late fee applied.
7. Register for Commencement
If you want to participate in the commencement ceremony, you can register for the ceremony on MyMav when you submit you Application to Graduate..
8. Take the Final Master's Exam (For Master's Students Only).
Date: TBA
Time: TBA
Location: Online
Final Master's Exam: Graduates in all degree programs must take the Exam as part of their degree requirements.
Exit Interview: An Exit Interview Questionnaire will be also be conducted.
Graduate Requirements and Policies