About Transfer Orientation
Transfer Orientation
New Maverick Transfer Orientation is designed specifically for those students that have previous college experience. Making new friends, asking questions of the Maverick Orientation Leaders, and learning how things work at UTA will help make your transition much easier.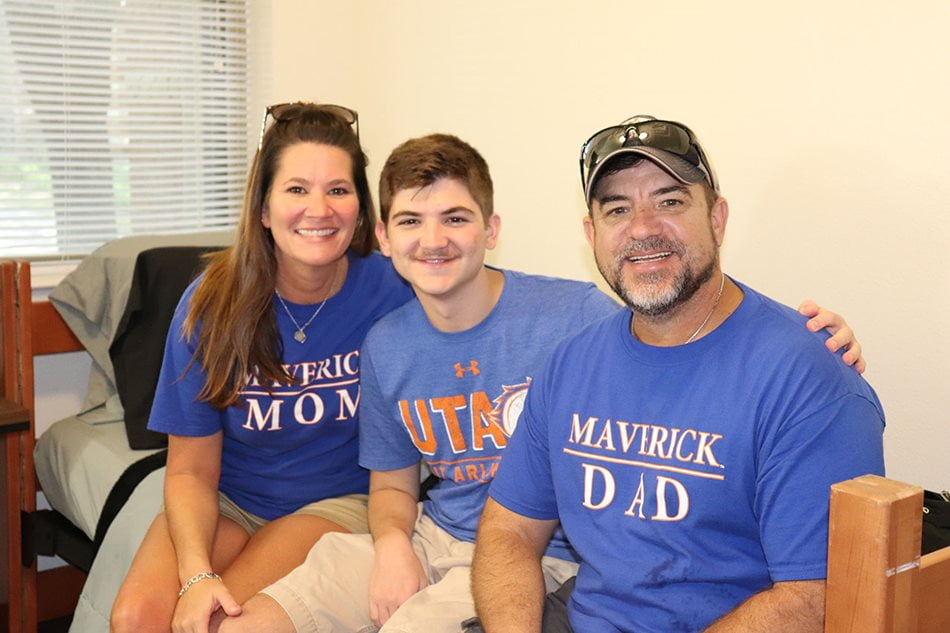 Parents and Guests
New Maverick Orientation is the first step, for you and your student, on your exciting new journey.
Meet Anissa
I would tell my first-year self to talk to the person sitting next to you in class or introduce yourself to someone in the plaza at lunch. As a freshman, a lot of people are in the same boat as you where they are scared and they want to make friends, so just go for it! One moment that had an impact on me was when we had a guest speaker in one of my science classes. The speaker was a nurse and she told the class something that really stuck with me. She said that to achieve what you want, you have to believe in yourself, because at the end of the day you're going to be the one putting in the work and effort to follow your dreams. People will be there along the way to help you, but if you don't have faith in yourself, it's going to be so much harder to achieve what you want. That really helped motivate me throughout my whole college journey.
Register for Orientation
Once you know which session option and date is the best for you, get registered for orientation.