The study of photography requires an understanding of certain technologies as well as critical thinking, creative problem solving and communication skills. This kind of expertise can be applied to a range of professions, including commercial studio work, photo editing in publications, working with photography collections in museums, teaching at the high school or college level and a wide range of creative jobs.
The photography program at UTA was established in 1971. The curriculum is carefully designed to prepare students to enter a career or a graduate program with a strong portfolio, self discipline, conceptual development and the needed technical skills. We believe that the best photographers are able to produce images to communicate and express ideas. With a diverse faculty, our program offers personal options of curriculum, personal approach and technology. The faculty has embraced the digital world while maintaining a strong commitment to traditional methods. We have complete facilities for both 'wet' darkroom processing and digital work.
The five full-time faculty in photography represent a wide range of expertise and experience in the field as exhibiting artists. Core classes are devoted to specific technical skills and all classes stress the development of personal expression into a visual statement. We schedule a portfolio review for each student at least twice during their studies, attended by the photography faculty and any other faculty in the Department invited by the student.
Our facilities include a specialized computer lab, a large format digital printing facility, a spacious black and white darkroom, a separate area dedicated to alternative processes and an area for print finishing. The area maintains a professional equipped studio with variable lighting possibilities. We also provide 35mm, medium, large format, Holga and several mid range and high-end digital cameras for checkout.
FACULTY
Andrew Ortiz, Associate Professor - Andrew Ortiz specializes in digital imaging; his large format images, which explore identity, are exhibited nationally.
Bryan Florentin, Assistant Professor - Bryan Florentin's research is on installation/mixed media/critical theory. He is currently developing new installation work involving projections, images, and objects. He is represented by Kirk Hopper Gallery, Dallas.
Scott Hilton, Distinguished Senior Lecturer - Scott Hilton's research and creative work focuses on the use of "alternative" hand-made photographic processes, and staged images. Project Barbatype is a collaborative project making portraits of beard and moustache competitors using the 19th century tintype process, while other works focus on photographing constructed material tableaux. His works have been exhibited in solo and group shows nationally.


PHOTOGRAPHY AREA SCHOLARSHIP OPPORTUNITIES
The Barnett Foundation Photography Award is a competition held each semester awarding $650 to three undergraduate students. The awards are based on a portfolio representing a body of work. Outside jurors are brought in each semester, one from the academic community and one from the gallery/museum community.

Past jurors include Missy Finger (Photographs Do Not Bend), Vance Wingate (TWU gallery director), Charles Dee Mitchell (Dallas based collector/critic); Libby Rowe (UT San Antonio), Luther Smith (TCU), Susan kae Grant (TWU), Leigh Merrill (A&M Commerce).

The Photo Faculty Scholarship is funded by tenured faculty Leighton McWilliams, Kenda North and Andrew Ortiz and given to an outstanding undergraduate student each semester. The faculty chooses a recipient who has shown growth and promise during the semester.


STUDY ABROAD
Professor Kenda North has taken students to Florence, Italy every two years for a = summer session trip since 2000. Students base out of the Santa Reparata International School of Art in Florence, study the sites of Renaissance art throughout Florence and have an extended trip to the Venice Biennale.


STUDY ABROAD
FOCUS is the photography student organization. For more information, visit our student groups page.


VISITING ARTISTS
The Photography program brings in speakers each semester to broaden student exposure to artists and professionals from all over the country. Past visiting artists have included Loli Kantor, Paho Mann, Penelope Umbrico, David Levinthal, Estaban Diaz, Susan kae Grant, Misty Keasler, Carol Golemboski, Keith Johnson and Keith Carter.


STUDENT ACCOMPLISHMENTS
Current students in MFA programs are Amber Hall and Joy Ellis at TWU; Jeff Bradley at University of Houston, Annie Donovan at Florida State, Calen Barnum at UTSA, Josh Elliot at the University of Colorado.

UTA Photography graduates are making their mark on the professional world. Our BFA graduates are currently engaged in the following:
Julia Newman has a photography business in Brooklyn, New York.


Mindy Byrd has a photography studio and works as a fashion photographer in Dallas.


Katie Nixon has a contemporary beauty studio in Dallas, Katie Nixon Photography.


Michael Myers is working as photographer and studio manager at DallasPhotoStudio.


Betsy Williamson received her MA in art history and MFA in photography at UNT. She is currently teaching in the Dallas area.


Ashley Whitt and Ross Faircloth received their MFA from TWU and are currently teaching in the Dallas area.


Michael Hoefle received his MFA from the Herron School of Art and is currently teaching in Indiana.


Oscar Plascencia received his MFA from the University of Colorado at Boulder and is currently teaching at Adams State University in Colorado.


Delaney Allen received his MFA from the Pacific College of the Northwest and is currently working as an independent artist in Portland.


Charity Roberts is working at Heritage Auctions in Dallas as a digital technician.


Gerardo Gibbs is an art handler with Nerwin and Martin in Fort Worth.


Hannah Frieser received her MFA from TWU and was director of Light Work at Syracuse University for many years. She is currently working as an independent curator.


Rueben Gonzales is a marketing coordinator at SMU in Dallas.


Robert Rodriguez is the founder and director of RAR Pictures, based out of San Francisco.


AWARDS
At the 2010 PIEA Awards, Associate Professor Andrew Ortiz won Grand Prize Faculty Portfolio. Aaron Whittaker won Second Prize in the Digitally Constructed Single Image category.
FACILITIES
Non-silver darkroom and work area
Large print finishing area
Studio facility with strobe equipment and large format cameras
Digital lab with 18 stations and scanners
Printing area for large scale digital printing
Courses in UTA Catalog
Bryan Florentin
Area Coordinator
Assistant Professor
Assistant Chair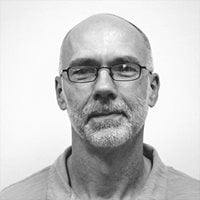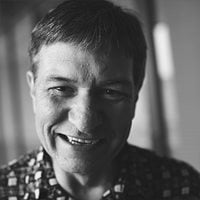 Scott Hilton
Distinguished Senior Lecturer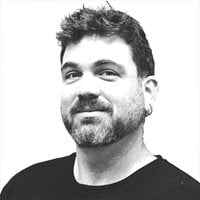 Meet with an advisor!
Interested in the programs offered by the Art & Art History department? Talk to an advisor!
Schedule an appointment