Pepper
A humanoid and interactive robot.
About Pepper
Pepper is a human-shaped robot. He is kindly, endearing and surprising. Softbank Robotics designed Pepper to be a genuine day-to-day companion, whose number one quality is his ability to perceive emotions. Pepper is the first humanoid robot capable of recognizing the principal human emotions and adapting his behavior to the mood of his interlocutor.
Pepper is being used for research for the Dept. of Theatre Arts, College of Liberal Arts, and University of Texas at Arlington. UTA is a Research 1 university which is a highly prestigious classification for universities that engage in wide-ranging research activities.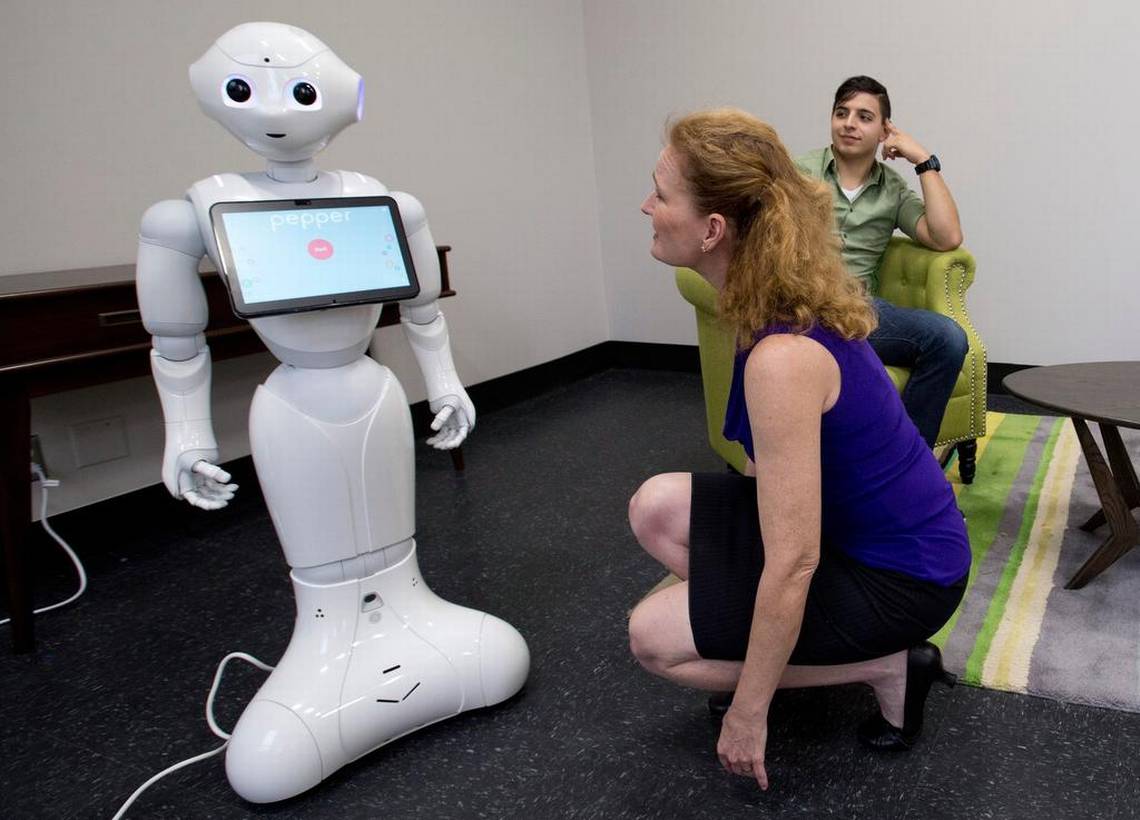 Interactive, Progressive, and Autonomous
Pleasant and likeable, Pepper is much more than a robot, he is a genuine humanoid companion created to communicate with you in the most natural and intuitive way, through his body movements and his voice. Pepper loves to interact with you, Pepper wants to learn more about your tastes, your habits and quite simply who you are. Pepper can recognize your face, speak, hear you and move around autonomously. Your robot evolves with you. Pepper gradually memorizes your personality traits, your preferences, and adapts himself to your tastes and habits.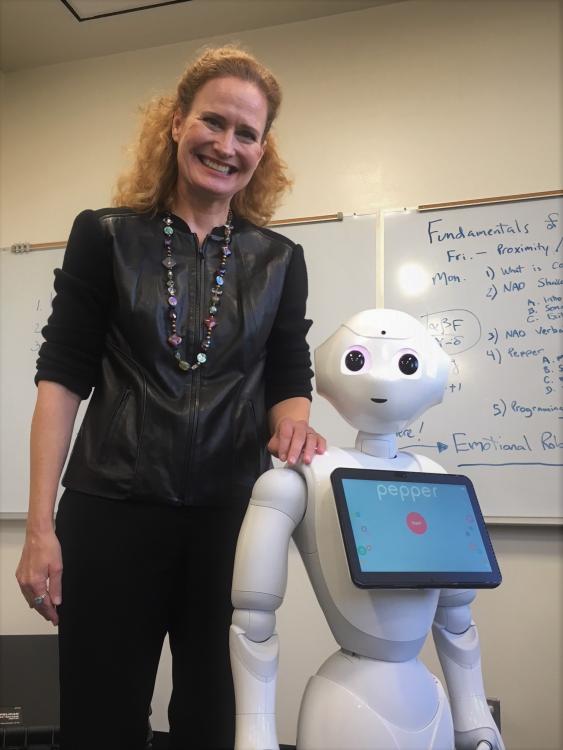 The Emotion at the Heart of the Robot
Pepper has been designed to identify your emotions and to select the behavior best suited to the situation. Based on your voice, the expression on your face, your body movements and the words you use, Pepper will interpret your emotion and offer appropriate content. He will also respond personally to the mood of the moment, expressing himself through the color of his eyes, his tablet or his tone of voice.