The Visit
A partnership with Amphibian Stage. All performance dates are viewable on the Amphibian Stage website.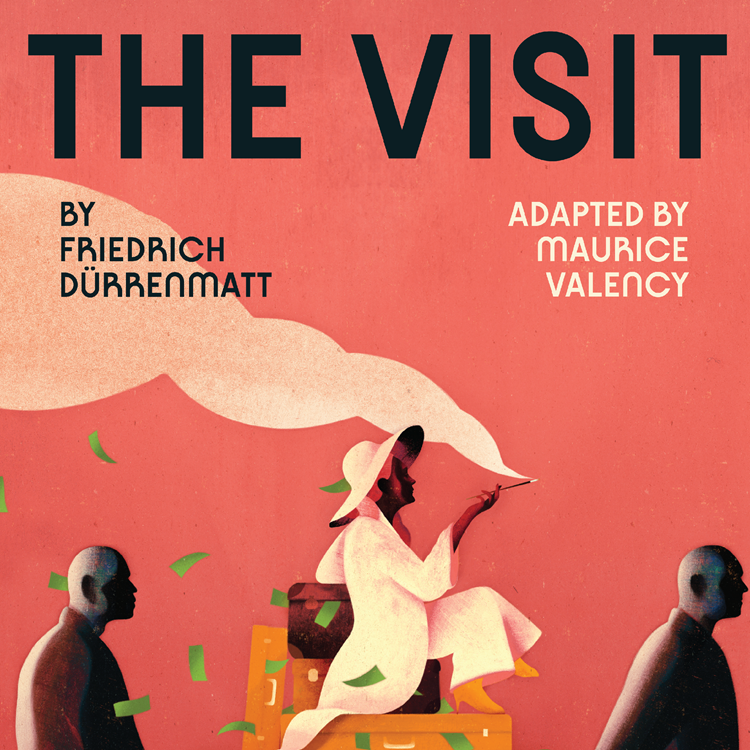 The Visit
By Friedrich Dürrenmatt, Adapted by Maurice Valency
Directed by Jay Duffer
Set and Costumes: Leah Mazur
A collaboration with Amphibian Stage in Fort Worth.
Just in time for Fall, Amphibian Stage will close their Main Stage season with a darkly comic tale from prolific Swiss writer, Friedrich Dürrenmatt. The Visit tells the story of a wealthy philanthropist returning to her hometown to save it from financial ruin…but the money comes with a deadly request that will test the morals of the town's inhabitants. This larger-than-life classic will be brought to the stage in partnership with the University of Texas at Arlington's Theatre faculty and students.General Admission - $15
Faculty, Staff, Students - $12
Contact the Department of Theatre Arts & Dance for discount code.
See Amphibian Stage for more details and to purchase tickets.
Amphibian Stage Ticketing
Opening Night October 20th Amphibian Stage
Closing Night November 12th Amphibian Stage
Purchase Tickets