Cover Letter
A cover letter introduces you and your resume to a potential employer. When possible, you should send a cover letter with every resume you submit, even when one is not required.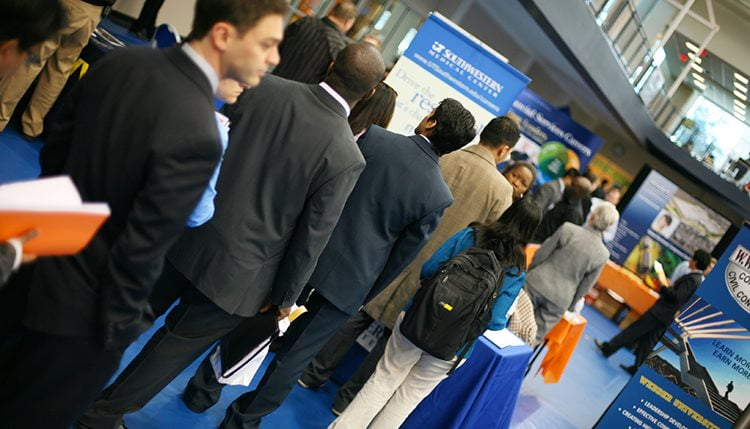 What is the Purpose of a Cover Letter?
The purpose of the cover letter is to gain the interest of an employer and be invited to an interview. While the resume provides an overview of your background, the cover letter allows you the opportunity to highlight those aspects of your background that are relevant to the position you are seeking. A good cover letter can help heighten the employer's incentive to learn more about you by reading your resume and meeting you for an interview. It also gives the employer a sample of your writing skills.
We have three methods for you to learn how to create your resume and/or cover letter.
Virtual and/or in-person Resume and Cover Letter Workshop
Held twice a month, this workshop will help you to build your resume and cover letter so you can be successful when applying for jobs and internships. Head to Handshake to see when the next Resume and Cover Letter workshop will be held and what format it will be (virtual or in-person).
Virtual Resume and Cover Letter Online Course 
You can view the information from our Resume and Cover Letter Workshop at any time through our self-paced course on Canvas. Visit this page and follow the instructions to login.
Pre-recorded Resume and Cover Letter Workshop 
You can view this at any time. This pre-recorded version is the same as our Resume and Cover Letter Workshop, however, you will be unable to ask questions during it. You can find the video here.
To write an effective cover letter, you need to take time to research and write an original letter. The letter should be tailored to each employer and reflect your knowledge of the employer's needs. Researching the organization and position before you write your cover letter will make this task much easier.
There are two primary ways to have your resume and/or cover letter reviewed.
Career Spot Drop-Ins are for brief, 15 minutes or less, consultations to answer any career-related questions you may have, including networking, interview help, job search strategies, resume and cover letter reviews, or an overview of our services. Career Spot Drop-Ins occur from 1:00 p.m. – 4:00 p.m. every Monday-Friday while the university is open. See how you can visit with us at drop-ins by logging into Handshake.
For a more thorough review of your resume, submit it through Handshake by clicking on 'Career Center' then 'Resources' and then 'Resume/Cover Letter Critique Submission Form.' We will email you feedback within 5-7 business days.