Networking
Develop personal and professional connections to help hone your networking skills and build long-lasting relationships. Learn more about networking and how our office can assist you.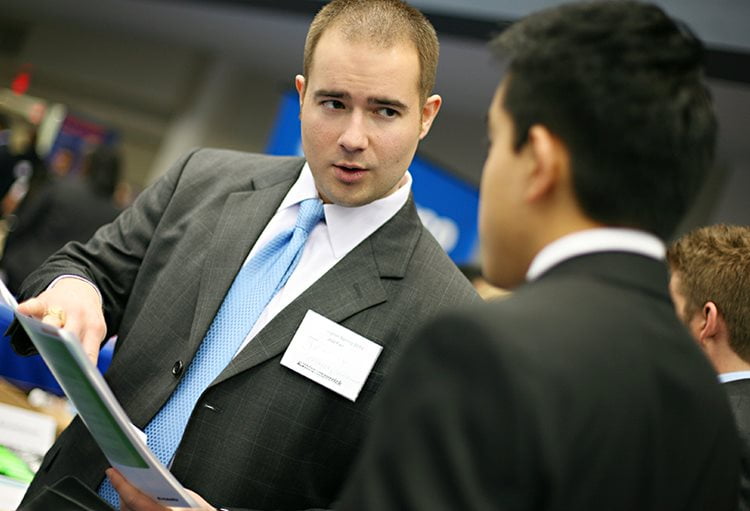 Informational Interviews
Informational interviews are a great way to connect with individuals in your field of interest. Once you have identified a contact at a company that interests you, politely approach them and ask them if they would be willing to provide you with some insight. For example, you can ask them how they got their job, what skills or what type of experience would a candidate need to succeed in this position or what is the best way to get started in this field. Get more advice about conducting successful informational interviews.
Knowing how to make a positive impression and build relationships will be key in finding the opportunities you seek.
Here's steps you can take to grow your network:
Starts by making a list of people you know: Family, friends, family friends, coworkers, professors, members of student organizations, etc. Ask them for suggestions for other people you can speak with regarding your job search.
Attend networking events, including job fairs, information sessions, conferences, organization meetings, and alumni association meetings.
Keep track of your contacts and stay in touch with them. Let them know how you are doing, express gratitude for their assistance and reciprocate by providing information that may be of interest to them in their professional development or job search.
Create a LinkedIn profile and learn how to use it to network appropriately.
Always present yourself professionally and learn how to introduce yourself. Perfect your "30-Second Pitch".
MavMentors
Check out our MavMentors mentorship program and join the Maverick Family.
MavMentors Program
Download these resources to find even more assistance with networking.