Master of Landscape Architecture
Giving Page
(LARC) LARC ANNUAL AWARD BANQUET (VIRTUAL EVENT)
Please join guest speaker Torey Carter-Conneen, the Chief Executive Officer for the American Society of Landscape Architects (ASLA) and the College of Architecture, Planning and Public Affairs (CAPPA), as we honor the accomplishments of the students in the Landscape Architecture (LARC).
MEET OUR GUEST SPEAKER, TOREY CARTER-CONNEEN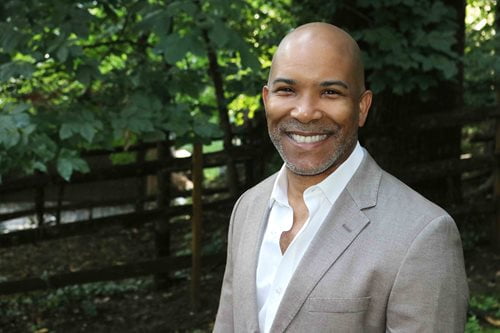 Torey Carter-Conneen is the Chief Executive Officer for the American Society of Landscape Architects (ASLA) – a community of nearly 15,000 members whose mission is to advance landscape architecture through advocacy, communication, education, and fellowship.

Torey has more than 25 years of experience and expertise in strategic organizational development, tactical implementation, financial stewardship and administrative leadership. He has a proven track record as an innovator and thought leader in the association world, with an aptitude for pioneering strategies to shape organizational priorities, ensure financial stability, and invigorate member recruitment and retention programs.

Torey's executive leadership roles have included Acting President & CEO, Senior Vice President, COO and CFO for companies ranging in size from $7mm to $750mm in annual revenues and staff of nearly four hundred. Prior to joining ASLA, Torey served as Chief Operating Officer (COO) of the American Immigration Lawyers Association. Prior to his leadership at AILA, Torey was the Senior Vice President and Chief Financial Officer for Center for American Progress (CAP), COO and later Acting President and CEO at the LGBTQ Victory Fund and Institute, Divisional Controller of MV Transportation – a privately held North American transportation management corporation – and an auditor at a CPA firm.
Giving
Your support of our program will provide scholarship and research opportunities for both current and future students as they accomplish milestones toward their dreams of creating a sustainable and...
Our Vision
The UTA Masters in Landscape Architecture program advances design and planning solutions for environmental resiliency, urban place making, and quality of life. Through interdisciplinary teaching, research, and community engagement, the program will promote leading-edge design and planning by capitalizing on our unique place within a transferable urban lab environment (DFW).
Contact
To learn more, contact
Roman Herrington

Director of Development for University Initiatives
Roman.Herrington@uta.edu
817-272-0037
Email