Welcome to the College of Architecture, Planning and Public Affairs. We are at an exciting moment as we continue to re-imagine the built environment, the design of buildings, their interiors, and landscapes, planning for the future while addressing sustainability, public policy, and equity. As an interdisciplinary college, CAPPA brings together the disciplines of Architecture, Interior Design, Landscape Architecture, Planning, Public Administration, and Public Policy to impact the communities in which we live. We encourage our students to learn from various fields as we tackle complex built environment problems with new perspectives shared through partnerships across campus, other universities, industry partners, architecture design & planning firms, nonprofits, and community partners.

CAPPA is rising as faculty engage with physical and social issues as researchers and practitioners and a growing undergraduate and graduate student body representing our regional and global reach. Our commitment to the well-being and sustainability of our environment through research and design is evident as we launched two degrees in high-demand fields: B.S. in Sustainable Urban Design and M.S. in Sustainable Urban Building Technology.

We are committed to actively engaging our students using the latest technology and practices as we prepare future leaders to navigate a different world. Fostering creativity and research through our new Virtual Reality Lab in collaboration with the Art + Art History Department and a new Design-Build Studio in Arlington that provides new spaces, equipment and opportunities for local collaboration. These are some ways we seek to inspire, motivate, and educate students to pursue excellence in academic scholarship, design practice, creative thinking and critical reflection.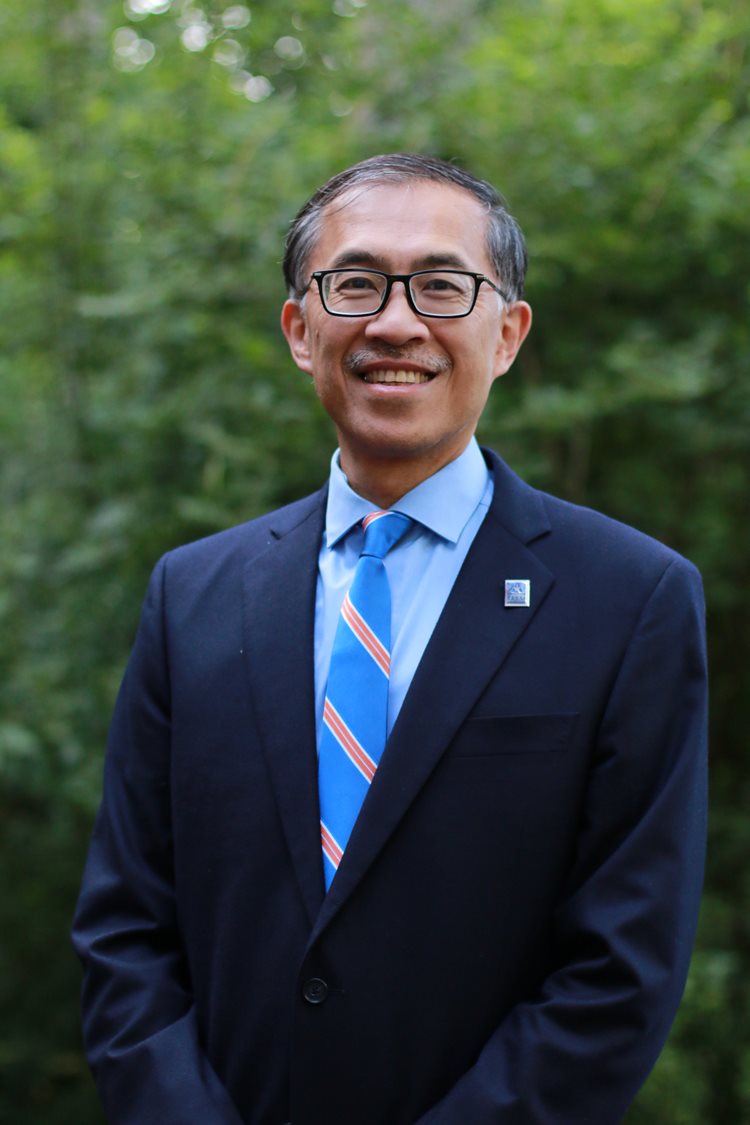 ABOUT DEAN MING-HAN LI, PH.D
Dr. Ming-Han Li is a distinguished academic leader in landscape architecture and urban planning. Dr. Li previously served as the Director and Professor at the Michigan State University School of Planning, Design, and Construction. He led four professional programs; construction management, interior design, landscape architecture, and urban and regional planning. He also fostered the Ph.D. program in planning, design, and construction; and the National Charrette Institute. expertise in stormwater management and green infrastructure, Dr. Li has a strong research background. He has received recognition for his contributions to landscape architecture education, named a fellow with the American Society of Landscape Architects in 2019, and was a member of the landscape and environmental design committee of the Transportation Research Board of the National Academies. He earned a Bachelor of Science in agricultural engineering from National Taiwan University, a Master of Science in civil engineering from the University of Texas at Austin, and a Master of Landscape Architecture and Doctor of Philosophy in urban and regional science from Texas A&M...