MPA Program Overview
The University of Texas at Arlington Master of Public Administration provides students with the knowledge and skills to pursue management careers in public services at all levels of government, non-profit and even in businesses such as consulting firms. The program focuses on some of the special challenges faced by managers who serve in urban areas.
About the Program
Our comprehensive online MPA program is designed to equip aspiring public service professionals with the knowledge, skills, and competencies needed to make a meaningful impact in public administration. The online MPA program is tailored to meet the needs of working professionals and individuals seeking flexibility in their graduate education. You can pursue your MPA degree virtually through our interactive and engaging online learning environment, accommodating current commitments. Our esteemed faculty, experienced practitioners in the field will guide you through a comprehensive curriculum that covers various aspects of public administration, policy analysis, budgeting, leadership, ethics, and more.


What to Expect
You can expect a rigorous yet flexible learning experience as a student in our Online MPA program. You will be able to connect with a diverse cohort of fellow professionals, fostering a collaborative environment that encourages networking and peer learning. The program combines theoretical knowledge with practical application, allowing you to apply what you learn to real-world scenarios immediately. Throughout the program, you will engage in stimulating discussions, case studies, and interactive projects that sharpen your critical thinking, problem-solving, and decision-making skills.
---
Top Third of MPA Programs
U.S. News & World Report (2018) ranks the UTA Master of Public Administration degree program in the top third of MPA programs in the nation.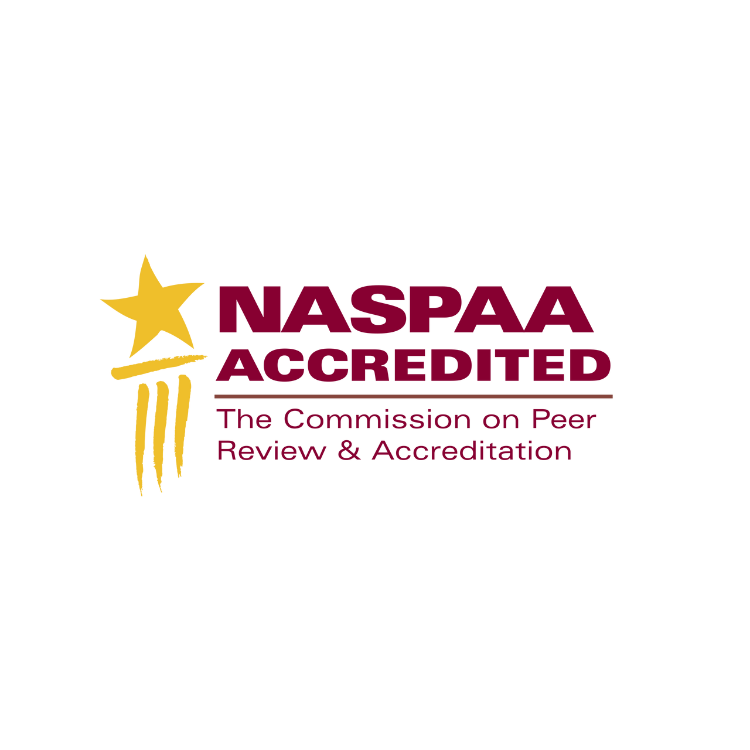 NASPPA ACCREDITED
Our Master of Public Administration Program is certified by the Network of Schools of Public Affairs and Administration (NASPAA).
Admission Requirements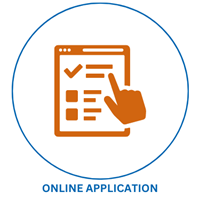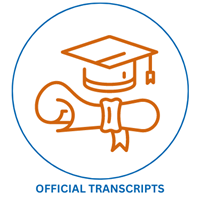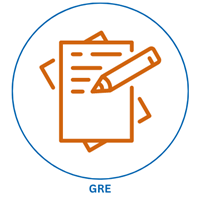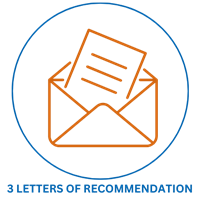 GRE Score Required
A preferred Verbal GRE score of 450 (Revised GRE Test: 150), Quantitative GRE of 450 (Revised GRE Test: 141), and combined Verbal and Quantitative score of 1,000 (Revised GRE Test Combined: 291). Under certain conditions, the GRE requirement may be waived. Read below:
Undergraduate GPA of 3.0 based on the last 60 hours of course work as calculated by the Graduate School
Strong Letters of Recommendation (3 required)
Essay of approximately 250 words: Why do you want to earn a master's degree in the program for which you are applying and what relevant background and experience do you bring to the program.
Non-native English speakers only: TOEFL or IELTS scores
Complete online application and submit application fee.
Submit official transcripts
U.S. Transcripts: Official transcripts from all senior or four-year institutions are required. Official transcripts are those mailed directly to The University of Texas at Arlington Office of Graduate Studies by the Registrar of the institution of attendance OR official original "issued to student" transcript with the official university seal and signature of the Registrar of the institution of attendance. Official original "issued to student" transcripts may be mailed or hand-carried to the Office of Graduate Studies.
UTA Transcripts: The Office of Graduate Studies has access to UTA transcripts. Therefore, currently or previously enrolled UTA students do not need to request their UTA transcript be forwarded to the Graduate School from the UTA Office of Records (Registrar.)
Foreign Country Transcripts: Official foreign country transcripts or marksheets and diplomas are those bearing the original seal of the institution and the original signature of the Registrar or responsible head of the institution. Those not issued in English must be accompanied by an exact word-for-word original English translation bearing the original university or translation agency attestation. Upon written request original documents will be returned to the applicant.
Send transcripts to: Office of Graduate Studies, UTA Box 19167 (701 S. Nedderman Dr. Davis Hall, Room 332, Arlington, TX 76019)
---
GRE Waiver
The MPA program waives the requirement that an applicant take the GRE under any of the following conditions:
A 3.25 or higher undergraduate GPA based on the last 60 hours of course work AND at least three years professional non-profit or public service work experience (as judged by the MPA admission committee. Applicants should submit a supporting resume or other relevant documentation to the MPA Graduate Advisor)
A completed graduate degree from an accredited program in a related field such as, but not exclusively, political science, economics, urban planning, social work, criminal justice, and sociology OR a 3.0 or better after 12 hours of coursework in the accredited graduate degree program.
A completed UTA B.A. or B.S. with 3.0 or higher GPA
An equivalent GMAT or LSAT score from an exam taken within the last two years preceding the time of application.
---
Information for Permanent Residents and International Applicants
At this time, the program is only open to United States Citizens, Lawful Permanent Residents (Green Card holders) and individuals who hold an H1-B Visa. In addition to items 1 through 3 above, the following materials must be submitted:
Lawful Permanent Residents: Submit a copy of your Resident Alien Card (green card).
International Applicants (H1-B Status): Submit proof of current visa status.
The TOEFL or IELTS is required if an applicant's native language is not English or if the applicant does not hold a bachelor's or master's degree from a regionally accredited U.S. institution. However, students may apply without the TOEFL or IELTS GRE and be considered for provisional admission. While there is no guarantee that provisional admission will be granted, if it is approved, take the TOEFL or IELTS right away. It typically takes 10-15 business days for scores to be sent after they are requested and an additional two weeks for processing after receipt in the Office of Graduate Studies. You must take the test in time for your results to arrive and be processed in the Office of Graduate Studies before completion of the second course. Those wishing to pursue a waiver of this requirement should contact the graduate advisor.
---
Types of Admission Decisions
Unconditional - An applicant who meets all requirements is normally considered for unconditional admission.
Probationary - An applicant who does not meet all requirements for unconditional admission nevertheless may show promise for successful graduate study and, upon recommendation of the appropriate Committee on Graduate Studies and approval of the Dean of Graduate Studies, may be granted probationary admission.
Provisional - An applicant unable to supply all required documentation prior to the admission deadline but who otherwise appears to meet admission requirements may be granted provisional admission upon recommendation of the appropriate Committee on Graduate Studies and approval of the Dean of Graduate Studies.
Deferred - If an applicant does not present adequate evidence of being able to supply required application materials or must complete additional preparatory work before their admissibility can be determined, the admission decision may be deferred until records are complete.
Denied - If an individual fails to meet more than one of the admission standards of the department to which he or she applied and the admission committee feels that there is insufficient basis to justify a probationary, provisional or deferred admission recommendation. As the admission process is competitive, students meeting basic admission requirements who are less well qualified than other applicants may also be denied admission. Please see this link for more detailed information about the Types of Admission.
---
Calendar
Our MPA online program offers multiple start dates to accommodate your working schedule and busy schedule.
| | | | | | |
| --- | --- | --- | --- | --- | --- |
| Course Start | Application Deadline | All Supporting Documents Due | Registration Deadline | Tuition Deadline | Session |
| 05/22/23 | 04/21/23 | 04/21/23 | 05/17/23 | 05/19/23 | Summer |
Courses
To complete the MPA online program, students must complete the following courses.
PAPP 5350: Intro to Public Administration
Duration: 8 weeks | Credit Hours: 3
This graduate-level introductory course is designed to give students an understanding of public administration as a field of academic inquiry and professional practice within the context of American federalism, democratic values, institutional dynamics and bureaucratic politics. In addition to contextually defining public administration, the course addresses government reform, intergovernmental relations, public ethics, organizational dynamics and behavior, personnel issues, budgeting and e-governance.
---

PAPP 5351: Public and Non-Profit Human Resources
Duration: 8 weeks | Credit Hours: 3
The purpose of this course is to familiarize students with key functions of government personnel systems, discuss various theoretical approaches and techniques and understand the major legal requirements of public personnel management. The course examines the structure, role and evolution of the Civil Service, current personnel policies and personnel management tasks such as examination, recruitment, position classification and collective bargaining.
---
PAPP 5358: Ethics in Public Service
Duration: 8 weeks | Credit Hours: 3
This course examines public service theoretical ethics literature to provide a basis for each student to both reflect upon and expand their comprehension of the values and processes of ethical decision making. Beyond theoretical works, it addresses the application and evaluation of theory against the professional, workaday reality of case studies, ethical codes and other relevant materials. Three major learning objectives are: 1) achievement of a solid understanding of the dominant theoretical perspectives in the public service ethics literature; 2) competency in the development of guidelines and procedures that encourage ethical behavior and 3) enhancement of the reach and resiliency of each member's personal commitment to public service ethics.
PAPP 5302: Foundations of Urban Research and Analysis
Duration: 8 weeks | Credit Hours: 3
An introduction to research methodologies, both quantitative and qualitative and statistical techniques useful in the analysis of urban trends and administrative programs.
---

PLAN 5328: Public Budgeting
Duration: 8 weeks | Credit Hours: 3
This course introduces students to the principles and practices used by federal, state and local governments to acquire and spend revenues within the context of American democracy, capitalism, federalism and economics. The primary objective of this course is to provide students with the practical skills and theoretical knowledge to enable them to be effective participants in the budgeting process and critical consumers and producers of research relevant to public budgeting. Offered as CIRP 5328 and URPA 5326. Credit will be granted only once.
---

PAPP 5329: Financial Management in the Public and Non-Profit Sectors
Duration: 8 weeks | Credit Hours: 3
Overview of the principles of finance as they apply to the public and non-profit sectors, financial reporting for state and local governments and non-profit organizations and evaluation.
---

PAPP 5368: Public and Non-Profit Human Resources Law
Duration: 8 weeks | Credit Hours: 3
This course examines the legal background pertinent to public human resource management. Topics addressed include compensation and benefits, employee discrimination, gender and family issues legislation, environmental, safety and health issues, whistleblower legislation, immigration law, worker compensation and drug and alcohol issues.
---

PAPP 5355: Non-Profit Institutions
Duration: 8 weeks | Credit Hours: 3
This course examines non-profits as community institutions with an outward focus: the political, economic and inter-organizational environment, fund-raising and financial management, community relations and needs assessment, the role of the volunteers, boards and community leaders, marketing and legal and government issues.
---

PAPP 5345: Evaluation Research
Duration: 8 weeks | Credit Hours: 3
Methodological issues in evaluating public programs; identification of variables, indicators and analyses formats presented.
---

PAPP 5309: Intergovernmental Relations
Duration: 8 weeks | Credit Hours: 3
Critical analysis of the implications of federalism and the changing nature of intergovernmental relations on state and local management, administration, planning and policy making.
---

PAPP 5320: Public and Non-Profit Organization Theory
Duration: 8 weeks | Credit Hours: 3
Historical evolution of administrative theory including classical, sociological and social-psychological dimensions; decision-making theory; implications of public interest theory for public management; basic concepts of organization development and impact on public administration paradigms; new public administration; and future of public urban organization. Also offered as CRCJ 5309 and POLS 5303; credit will be granted only once.
---

PAPP 5399: Public Administration Capstone
Duration: 16 weeks | Credit Hours: 3
This integrative applied research course assesses the student's ability to analyze, synthesize and formulate cogent recommendations to solve a real public sector problem. Students will write the capstone paper using concepts drawn from the MPA core curriculum, their chosen emphasis track and the student's professional public work experience. Students are required to successfully defend their capstone paper before a Public Administration Forum consisting of SUPA faculty, students and other interested parties. Prerequisite: Completion of all other course work required for the MPA degree, including core courses and emphasis area courses, unless an exception is approved by the MPA advisor.
---

PAPP 5360: Urban Management/Planning Internship
Duration: 8 weeks | Credit Hours: 3

Designed to integrate work experience and coursework through a series of brief work-related assignments; presentations by local planning and management practitioners and class discussions and exercises. Enrollment is open to both pre-entry and in-career students. Formal internship placements with agency mentors will be arranged. P/F only. Urban Management/Planning Internship for students with less than one year of appropriate work experience.
---
**Per-course tuition based on 3 credit-hour courses**
**Textbook costs not included. To view textbooks, please visit the UTA Bookstore**
Students must take one of the following courses:
PLAN 5329: Capital Budgeting
Duration: 8 weeks | Credit Hours: 3
Examines governmental capital budgeting processes with a focus on understanding the significance of capital improvement planning, public facility investment, and project evaluation to sound infrastructure financing and regional economic growth . Governments purchase or construct long-lasting physical assets or facilities financed mostly through borrowing. This course aims to understand the rationale for public capital budgeting and debt instruments used to finance capital investment in the political context of public budgeting in America.
---

PAPP 5354: Nonprofit Management and Social Entrepreneurship
Duration: 8 weeks | Credit Hours: 3

This course prepares students to be entrepreneurs, innovators and change leaders by using social entrepreneurship perspective to examine leadership and management practices of nonprofit organizations. Through hands-on experiential training, developing skills in needs assessment, and formulating interventions for social change, students develop a blueprint of a nonprofit organization that takes an innovative approach for sustainable solutions of social problems.
---
**Per-course tuition based on 3 credit-hour courses**
**Textbook costs not included. To view textbooks, please visit the UTA Bookstore**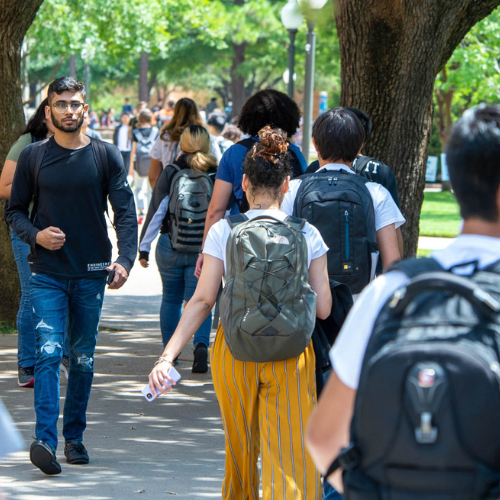 Tuition Information
The online Master of Public Administration (MPA) program offers competitive tuition rates. To learn more about our tuition rates, tuition estimator, course and class fees, click below:
Graduate Internship
The UTA MPA program offers an exciting opportunity to intern for one semester to gain public sector professional experience. The internship is required for individuals with less than 1 year of professional public sector work experience. The internship may be waived if you meet the criteria outlined in the internship waiver section.
This internship course is designed for students to earn 3 credit hours for completing a one semester internship leading to public sector professional experience. There are no prerequisites that must be met before entering an internship or enrolling in URPA 5360; therefore, you can immediately begin an internship within your first semester and thereafter.
Applying for Internship Credit
Internships must be approved by the program. You must submit an Internship Agreement Form describing the duties and hours with a signature from the sponsor before registration for internship credit. At the end of the internship, you must complete and submit an Internship Report on their experiences and the sponsor must complete and submit an Internship Performance Evaluation verifying the internship requirements have been met. Both these forms must be submitted to the MPA Director by the end of the semester in order to receive credit and a grade.
Internship Agreement
Intern Performance
Evaluation
Internship Repot
Internship Waiver
URPA 5360 (Internship) can be waived by newly admitted students and current students who have previously earned at least 1 year of professional public sector work experience. The procedure that must be followed by every student wishing to pursue the waiver is as follows:
Submit an Internship Waiver Form to your Graduate Advisor with signature and all necessary information
Attach a professional resume, illustrating at least one year of professional experience of public sector work
Once approval or denial decision is made, you will then be notified as to whether or not the URPA 5360 – Internship course will be waived.
The program fosters students to become leaders and provides a great platform to connect and explore the ample number of opportunities coming along the way.