CAPPA Symposium
The Open City Symposium at CAPPA: Equity in Planning & Design for Neighborhoods under Neglect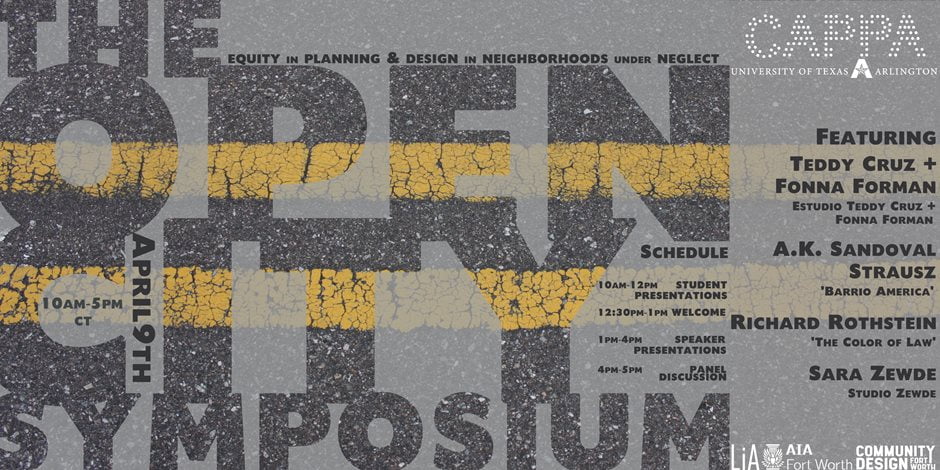 The integration of equity, in the process of planning and design, promotes benefits for the residents in underinvested communities by establishing policies and practices to deal with these issues. The difficulties faced by these communities as well as the reasons for these difficulties demand an honest dialog amongst policymakers, designers, planners, scholars, students and members of such communities.
The Open City Symposium at CAPPA aims to bring the issues to the table publicly and seeks optimal measures to achieve equity in the built environment. The conference will build on previous successes by involving diverse experts and community members and leveraging CAPPA's expertise in design, planning and policy.
Guest Speakers
Teddy Cruz & Fonna Forman| Estudio Teddy Cruz + Fonna Forman
Sara Zewde| Studio Zewde
Richard Rothstein| The Color of Law
A.K. Sandoval-Strausz| Barrio America
---
ABOUT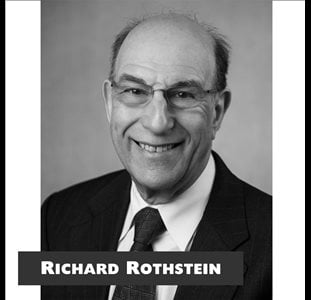 Richard Rothstein is the author THE COLOR OF LAW: A Forgotten History of How Our Government Segregated America published in May 2017.
A Distinguished Fellow of the Economic Policy Institute and a fellow of the Thurgood Marshall Institute of the NAACP Legal Defense Fund and of the Haas Institute at the University of California (Berkeley, Mr. Rothstein is also the author of Grading Education: Getting Accountability Right (2008) and Class and Schools: Using Social, Economic and Educational Reform to Close the Black-White Achievement Gap (2004); The Way We Were? Myths and Realities of America's Student Achievement (1998): The Charter School Dust-Up: Examining the Evidence on Enrollment and Achievement (co-authored in 2005); and All Else Equal: Are Public and Private Schools Different? (co-authored in 2003).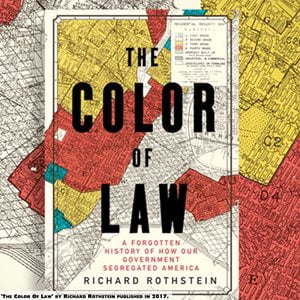 All images and captions provided by the speaker.
Lecture Video
---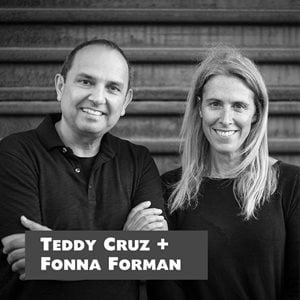 Teddy Cruz (MDes Harvard) is a professor of Public Culture and Urbanism in the Department of Visual Arts at the University of California San Diego. He is known internationally for his urban research of the Tijuana/San Diego border, advancing border neighborhoods as sites of cultural production from which to rethink urban policy, affordable housing, and public space. Fonna Forman (PhD Chicago) is a professor of Political Theory and Founding Director of the Center on Global Justice at the University of California, San Diego. A theorist of ethics and public culture, her work focuses on human rights, climate justice, border ethics, and equitable urbanization.
Together Cruz + Forman are principals in Estudio Teddy Cruz + Fonna Forman, a research-based practice, investigating issues of borders, informal urbanization, civic infrastructure and public culture, with a special emphasis on Latin American cities. Blurring conventional boundaries between theory and practice, and merging the fields of architecture and urbanism, political theory and urban policy, visual arts and public culture, Cruz + Forman lead variety of urban research agendas and civic / public interventions in the San Diego-Tijuana border region and beyond. From 2012-13 they served as special advisors on civic and urban initiatives for the City of San Diego and led the development of its Civic Innovation Lab. Together they lead the UCSD Community Stations, a platform for community-based research and teaching on poverty and social equity in the border region.

Their work has been exhibited widely in cultural venues across the world, including the Museum of Modern Art; the Yerba Buena Center for the Arts, San Francisco; the Cooper Hewitt National Design Museum; Das Haus der Kulturen der Welt; and M+ Hong Kong. They represented the United States in the 2018 Venice Architecture Biennale. They have two forthcoming monographs: Top-Down / Bottom-Up: The Research and Practice of Estudio Teddy Cruz + Fonna Forman (Berlin: Hatje Cantz); and The Political Equator: Unwalling Citizenship (London: Verso)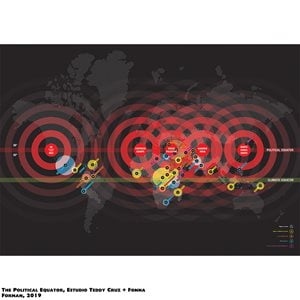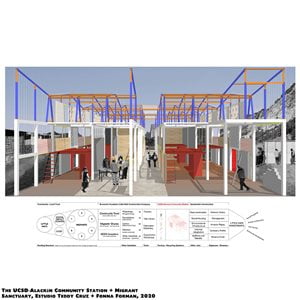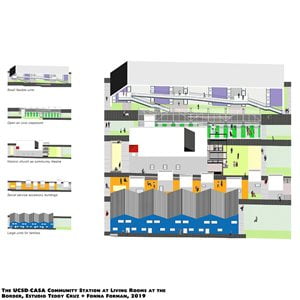 Presentation Video
---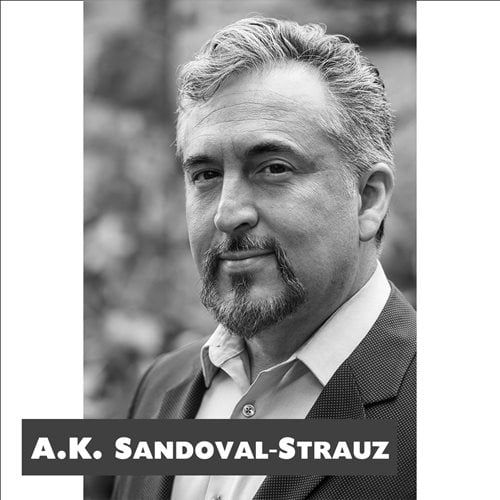 A.K. Sandoval-Strausz is Director of Latina/o Studies and Associate Professor of History at Penn State University. He was born in New York City to immigrant parents, received his B.A. at Columbia, and went on to the University of Chicago for his Ph.D. He teaches courses in Latina/o Studies, urban studies, and history. He is a National Endowment for the Humanities Public Scholar and a Distinguished Lecturer of the Organization of American Historians. He was also recently elected First Vice-President of the Vernacular Architecture Forum.

His research has been featured in the Washington Post, the New York Times, The Economist, National Public Radio, Slate, Bloomberg.com, Remezcla.com, CNBC, the Chicago Tribune, the Dallas Morning News, the Texas Observer, Reason, the Glasgow Herald, The Age (Melbourne), and Phoenix TV (China).

His most recent book, Barrio America: How Latino Immigrants Saved the American City (Basic Books, 2019), describes how migrants and immigrants helped bring urban American back from the brink of abandonment by repopulating city neighborhoods at a time when most people were still leaving. Reviewers have called it "enchanting…a welcome narrative for our demoralizing political moment" (Slate), " a "thoughtful, provocative, and well-written study of why Hispanics have been and continue to be vital to the health of American cities" (Library Journal), and "a tour-de-force historical account" (Commonweal).

The following are links for these and other articles, book reviews, opinion pieces, and interviews featured in the Washington Post, the New York Times, NPR's Marketplace, Slate, Foreign Affairs, Commonweal, the Texas Observer, the Dallas Morning News in both Spanish and English, Dallas Public Radio's Think!, and Texas Public Radio's Fronteras.
Presentation Video
---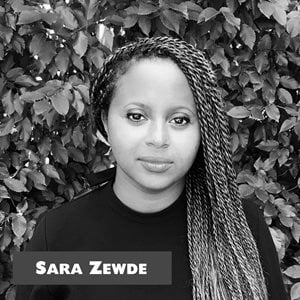 Sara Zewde is the founding principal of Studio Zewde, a design firm in New York City practicing landscape architecture, urbanism, and public art. The studio is devoted to exploring the "aesthetics of being" and creating enduring places where people belong. The firm was recently named a 2021 Emerging Voice by The Architectural League of New York.

In parallel with practice, Sara serves as Assistant Professor of Practice at Harvard University Graduate School of Design. Sara was named the 2014 National Olmsted Scholar by the Landscape Architecture Foundation, a 2016 Artist-in-Residence at the Robert Rauschenberg Foundation, and in 2018, was named to the National Trust for Historic Preservation's inaugural "40 Under 40" list. Most recently, she was named a 2020 United States Artists Fellow. Sara holds a master's of landscape architecture from the Harvard University Graduate School of Design, a master's of city planning from MIT, and a BA in sociology and statistics from Boston University.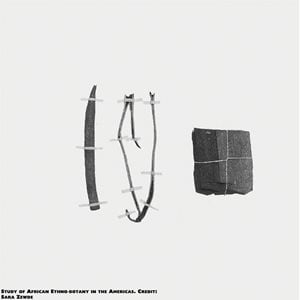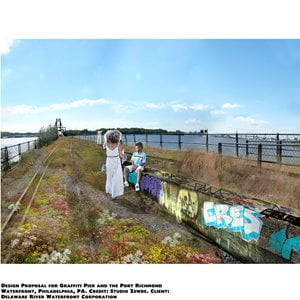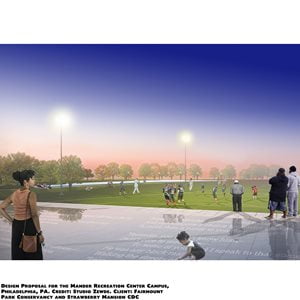 Presentation Video
---
Student Presentation
---
Panel Discussion